3 Anti-Nutrients A Professional Biohacker Says You Shouldn't Ignore

mbg Founder & Co-CEO
By Jason Wachob
mbg Founder & Co-CEO
Jason Wachob is the Founder and Co-CEO of mindbodygreen and the author of Wellth.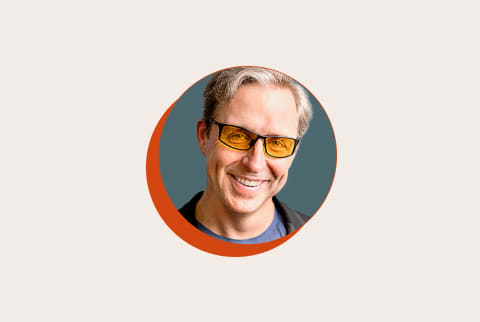 February 27, 2023
Our editors have independently chosen the products listed on this page. If you purchase something mentioned in this article, we may
earn a small commission
.
We don't like to demonize foods around here—especially when those foods happen to be healthy fruits and vegetables. However, we do know that some foods simply don't work with some people's bodies, regardless of their stellar nutrient profiles. Take nightshades, for example: These wonderful, whole foods contain plenty of anti-inflammatory properties, yet they can be pro-inflammatory for people with autoimmune conditions.
And on this episode of the mindbodygreen podcast, professional biohacker Dave Asprey, founder of Bulletproof and author of Smarter Not Harder, informs us of some other "anti-nutrients" that have the potential to wreak havoc. We repeat: You shouldn't avoid these foods unless you think you might have a significant issue! But if you are curious about some of your healthy food staples, take a peek below:
Advertisement
This ad is displayed using third party content and we do not control its accessibility features.
Phytic acid is a natural substance found in many plant foods that can be abrasive to the digestive tract; it impairs the absorption of iron, zinc, calcium, and other minerals1 and blocks the production of digestive enzymes, which can make those foods much harder on your stomach. It's why some people might have a hard time digesting raw nuts, like almonds, or oats.
Asprey also asserts that if you consume too much phytic acid, "you will become mineral deficient, even if you're eating a rainbow of fruits and [vegetables]." And "if you're deficient in minerals, it doesn't matter how hard you try—your body can't make the electricity it's supposed to," he adds.
To reduce the phytic acid content in these foods, experts recommend sprouting your nuts, beans, and legumes; you can also add a squeeze of fresh lemon juice or a splash of apple cider vinegar to your oats, which helps neutralize the phytic acid and promotes mineral absorption.
Oxalates, too, can inhibit the absorption of other nutrients2, like iron and calcium. And when oxalates bind to calcium, they can form calcium oxalate crystals, which can travel through the body and contribute to kidney stones3. (That's why a low-oxalate diet is known for preventing kidney stone recurrence.)
Which foods contain oxalates, you ask? Well, according to Asprey, raw kale and spinach are some of the biggest offenders. Nothing against these healthy greens, of course, but if you are prone to kidney stones, it is something you might want to be aware of. "If you cook them and drain the water, you can process them in order to make them less harmful that way," Asprey explains.
Additionally, "Dark chocolate has a meaningful amount of copper, but it also contains some oxalic acid4," Asprey adds. "And depending on how it's fermented and roasted, it can have phytic acid, which might steal some of the copper." Again, that's not to steer you away from sweet treats, but it's important for those trying to reduce their dietary oxalates to know.
Advertisement
This ad is displayed using third party content and we do not control its accessibility features.
Here's the thing: Omega-6s aren't inherently bad. "Omega-6 oils are actually necessary for you to live5," says Asprey. "They're just necessary at trace amounts." And collectively, we're consuming just way too much.
As a result, the load of omega-6s can eliminate the anti-inflammatory properties of omega-3s and become harmful to our bodies. "You end up making cells that are constantly inflamed, and they're worse at making energy because it affects the membrane of the cells where energy is made," notes Asprey. "So when people clear omega-6 fats out of their diet and replace them with saturated and monounsaturated fats, they start feeling better."
Experts also advise you to opt for cooking oils lower in omega-6s, such as olive, avocado, and coconut oils, whenever possible. You can also increase your intake of omega-3s to reach a healthier fatty acid ratio—stock up on fatty, oily fish or perhaps opt for a quality fish oil supplement.
The takeaway. 
Everyone's bodies are different, and sometimes even the healthiest foods can trigger less than favorable outcomes. That's not to say you should avoid them entirely—Asprey just encourages you to balance them if you can.
Advertisement
This ad is displayed using third party content and we do not control its accessibility features.
Advertisement
This ad is displayed using third party content and we do not control its accessibility features.