I Ate A Vegan Diet Throughout My Pregnancy. Here's What Happened
Certified Holistic Nutritionist
By Yulia Tarbath
Certified Holistic Nutritionist
Yulia Tarbath is a certified Holistic Nutritionist living in the United Kingdom. She received her accreditation through the University of Natural Health, and is now at Rawsomehealthy. She is also an author, parent, and international speaker with eight years of experience on a raw food and vegan diet.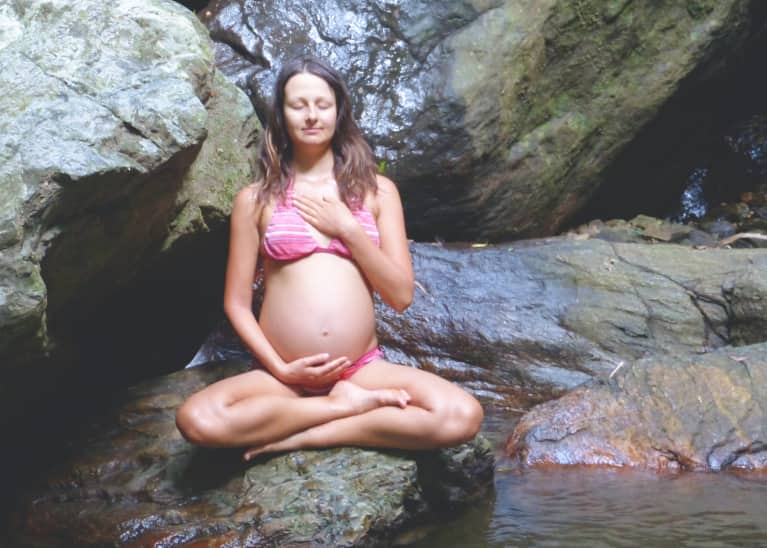 I remember it as if it were yesterday. Two red lines on my pregnancy test. I ran from the bathroom to where my husband stood in our living room: "We're having a baby!" It was our first one as well!
Why did I go vegan in the first place?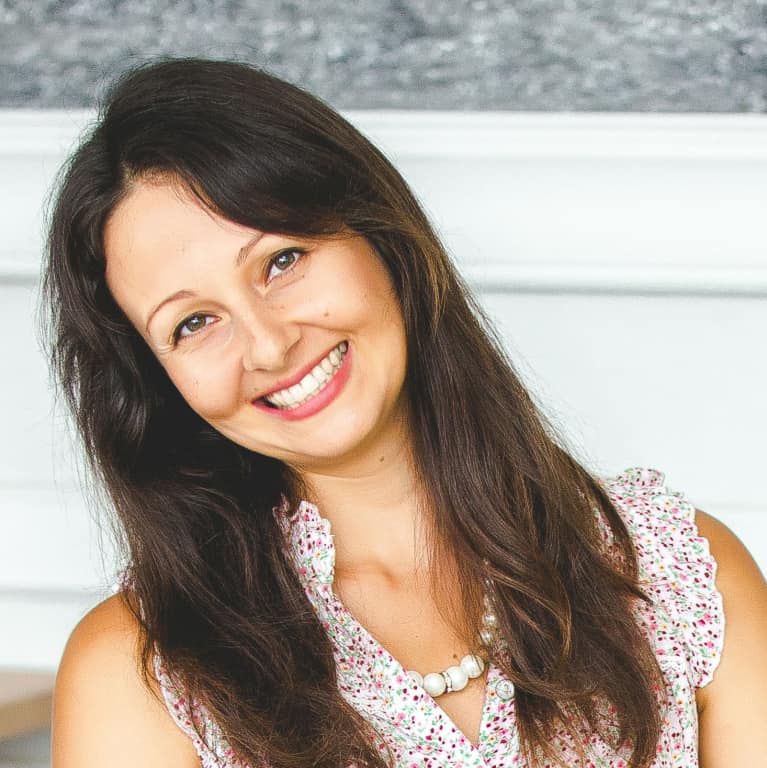 I got pregnant four years into my plant-based raw food diet plan. I switched to this way of eating for various reasons, including health, conscious growth, and the positive impact upon animals and the environment. I had struggled with endless health issues before I found this diet, including Candida, hypoglycemia, chronic fatigue, fluctuating weight, and hormonal issues. My doctor had even told me that I'd have to take hormones if I ever wanted to get pregnant.
I've never been someone who liked taking medications of any kind and I always believed that my body could heal itself if I provided it with the right kind of environment. I just needed to find the system that worked for me. My search continued for a number of years and I tried endless diets, healing techniques, supplements and superfoods with no real success. Eventually, I came across a fruit-based raw food plan that is based on fresh fruits, greens, vegetables, and some nuts and seeds. My body started responding positively to it right away.
Eating a plant-based diet helped me balance my health issues and led me to discover what a "high-energy" life is really all about. With this beautiful level of vibrancy available to me, I got into fitness. I started running, then signing up for endurance races, and I even completed a full marathon (that's someone who couldn't even get out of bed a few years back due to severe chronic fatigue).
I was the fittest and healthiest I had ever been in my life and my body radiated wellness. My body felt light and clean, with 16 percent body fat. Not only that, I was fertile—all naturally with no drugs! And so our child got conceived... Here's how my mostly raw vegan pregnancy progressed trimester by trimester.
First trimester: A triathlon and a negative pregnancy test
I had my first triathlon race for which I had been putting in plenty of training for. When my period didn't come, I got myself a test and it showed negative. I thought, "Oh well, it must be because of all the intense fitness training I've been doing." It was really hard to complete the race, but I pushed through it and finished with a good time. Little did I know that I already had a little sprout growing in my belly (I was about five to six weeks pregnant).
The thing was I couldn't understand why I was experiencing such weird changes to my appetite all of a sudden. My favorite green banana smoothies that I enjoyed for my lunches for so long didn't attract me anymore.
I had a hard time eating any greens, and salads lost their appeal. As a certified holistic nutritionist myself, I know and I teach my clients about the importance of eating sufficient amounts of greens, yet I couldn't eat them! On some days all I felt like eating were cherries and oranges, and I just couldn't get anything else into me. But then again, I'm an athlete…how could I get enough calories from such low-calorie fruit?
I started having cravings for steamed veggies, like cauliflower and sweet potatoes. Again, that was strange to me because I had thrived on an all-raw diet for four years without cravings. I also started desiring and eating some nuts and seeds, which I never did well on before getting pregnant.
Apart from the need for afternoon naps, feeling more tired, and the sudden appetite changes, I had no morning sickness at all, which is incredible considering how many women suffer with it when pregnant.
Second trimester: An incredible appetite
Finally, my pregnancy (and my sanity) got confirmed! All the weird changes I was experiencing were finally explained. It all made sense.
My appetite returned, and I started eating lots of healthy food!
I enjoyed greens once again, and I was eating all-raw on most days, with plenty of greens, salads, and healthy fats. I added some lightly cooked veggies a couple of times per week and, on a rare occasion (when I craved it a lot), some rice noodles. I also started to crave avocados—eating them daily made me feel really strong in my body.
Actually, my appetite was so incredible that my husband would frequently find me in the kitchen at midnight eating tomatoes and avocados or other fruits. The kitchen was my favorite place in the house.
That's hardly surprising—although my physical exercise wasn't as intense as it had been before I got pregnant, my body had gotten used to moving for many hours every day, and I continued with running, cycling, weights, swimming, and walking. I was gaining a healthy amount of weight, but not too much.
I also felt incredibly connected to our child—that divine, light, and glowing pregnancy that every woman dreams about was my reality, and I was so grateful for it.
I had zero swelling whatsoever. No back pain. No risk of gestational diabetes. A healthy pregnancy weight. I felt amazing and wanted to tell the whole world about it! My body was flexible, supple, and I loved moving it. During my third trimester, I dropped running and then, later on, cycling as it got uncomfortable. I was lifting lighter weights, swimming, and doing plenty of walking.
My diet remained the same as it was during my second trimester—fruits, greens, big salads, healthy fats, and steamed veggies about two to three times per week. My favorite salad was chopped lettuce, tomatoes, cucumbers, and lots of steamed kale with tahini-chia-celery-sun-dried-tomato dressing.
Supplement-wise, I took B12, barley grass juice powder, and iron (on some days of the week). We spent my pregnancy in the tropics, so my vitamin D levels were normal without supplementation. I tested my blood about three times during pregnancy, with the last test at 35 weeks.
I went into labor at around 41 weeks of pregnancy and gave birth naturally to our healthy 7½-pound baby daughter. She was born with her eyes wide open, looked a healthy pink and was very active from the get-go. My milk has always been abundant, and I have now been breastfeeding on demand for three years. She's very bright, compassionate, strong-willed, and energetic.
I got into most of my pre-pregnancy clothes within just two weeks of giving birth.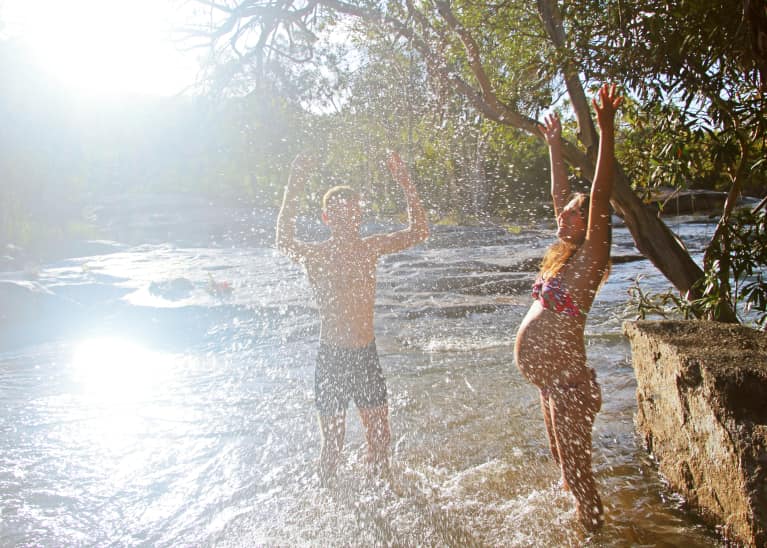 The lessons I learned from my mostly raw vegan pregnancy.
Cleansing your body, restoring your health, and following a vegan plan with lots of raw foods on the menu is hugely important in my opinion as it can help you restore any health issues that you may have and so prepare you for a healthier pregnancy.
I also believe that it's vital to get into the fittest shape of your life before you conceive your child because it can help prevent pregnancy complications.
Vegetarian, vegan, or raw vegan females should also supplement with B12 and increase the dose as they progress through their pregnancy. Monitoring your vitamin D in the northern climate as well as iron is also very important on a vegan plan.
Taking a prenatal vitamin is a good idea, too, and there are many vegan, whole food, quality brands to choose from.
Getting back into shape on a healthy vegan plan with raw foods included in it is much easier as well when you eat whole food and plant-based. Your baby will be receiving high-quality milk from you, which will help him or her to develop healthily.
Of course, as with anything, it's recommended to talk to your doctor before making any diet or lifestyle changes, especially when it comes to pregnancy. I'd been eating this way for a while before getting pregnant. If you want to reap similar benefits, I recommend eating as much whole, plant-based foods as possible.