This Is How Aussies Do Eco

mbg Sustainability + Health Director
By Emma Loewe
mbg Sustainability + Health Director
Emma Loewe is the Senior Sustainability Editor at mindbodygreen and the author of "Return to Nature: The New Science of How Natural Landscapes Restore Us."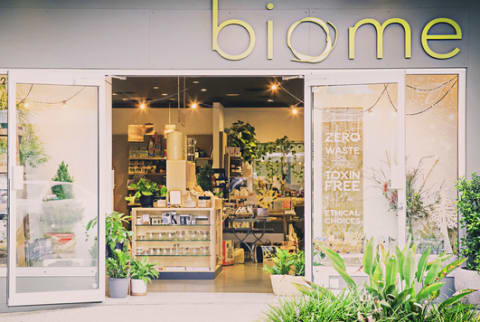 May 26, 2017
I recently spent a few months living in Sydney, and they were utter bliss. Somehow simply living among Australians made it easier for me to prioritize the important stuff in life: family, friends, beach days, travel, and the surrounding environment.
So I can't say I was surprised when I learned that the zero-waste store movement, which just made its way to NYC with the incredible Package Free shop, was born down under.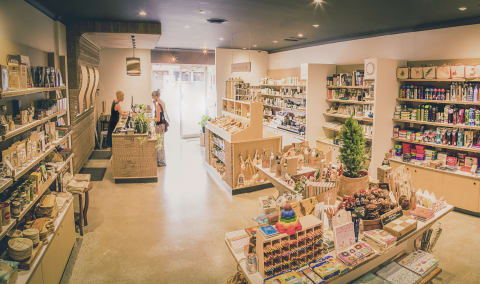 Tracey Bailey opened Biome—a marketplace of products that make it easier to live waste-free—in Brisbane all the way back in 2005, walking away from a career in corporate communications to explore the environmental spirit she had possessed since her childhood days bushwalking (yes, that's what Aussies call hiking, and yes, we want to start doing the same).
Her shop, which has expanded to four locations, stocks green living essentials like reusable water bottles and coffee cups alongside more creative additions like plastic-free baby toys and stainless-steel ice pop molds. Its newest outpost even features a create-your-own zero-waste skin care station filled with goodies like clay, essential oils, petals, herbs, and charcoal for the ultimate adventure in DIY.
Nearly everything you'll find on shelves is vegan (apart from a small number of products made with honey and beeswax), palm-oil free, and clear of toxins like endocrine disrupters and parabens. "We delve into the whole story of a product, the people behind it, and its impacts. Not only are we free from a long list of toxins, but we go further to consider aspects like human rights, waste, and supporting local," explains Bailey.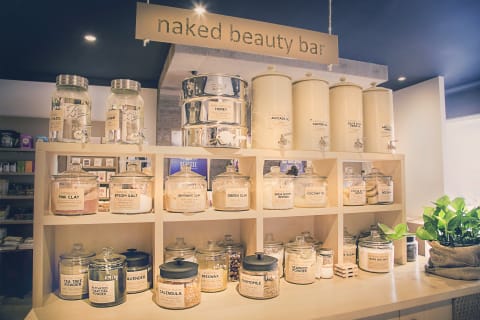 Why Aussies are seeing green.
So what's the response been like from locals? Bailey has noticed environmental fervor in Australia arrive in waves, citing two major crests: the first being the release of An Inconvenient Truth. "That documentary broke through to the mainstream, making so many more people aware that the way we are living is contributing to global warming. People became much more interested in reducing their plastics and petrochemicals, using less water, and saving energy."
"The second wave we experienced was when Aussies began understanding the link between toxins and our health. Many people now realize that what is best for our health is best for the planet too.
These days, Biome's customer base runs the gamut from young parents who are concerned for their babies' health to an older generation that's already used to living with less waste. However, all of her visitors are united by an interest in living a less impactful life and reducing the toxins in their skin care and home cleaning routines.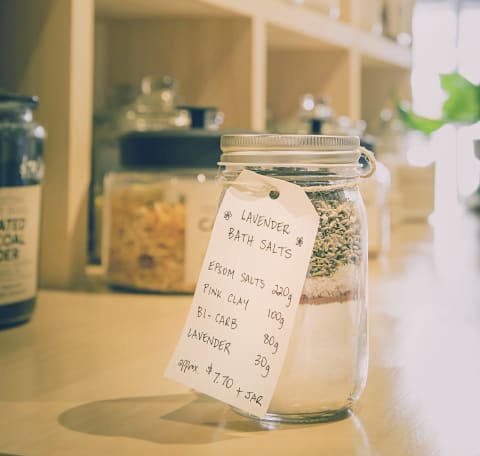 Aussie-approved products
This public interest in sustainability is spurring promising change, as Australia's greenhouse gas emissions per person continue to steadily decrease.
Here are the healthy essentials that are flying off the shelves at Biome, along with some of Bailey's fan favorites:
A konjac sponge (a naturally alkaline sponge made from konjac root vegetables) for the face that can be composted after use. Kuu Konjac Sponge ($11.95)
A reusable cup for storing your hot and cold beverages on the go. KeepCup 12-Ounce Refillable Coffee Cup ($20)
A shampoo bar for hair care without the plastic waste. Beauty & the Bees Shampoo Bar ($13.95)
A chlorine shower filter that removes chlorine and hydrogen sulfide and reduces heavy metals. APEX Chlorine Filter ($74.20)
Take a cue from the ever-enviable Aussies and introduce some of them to your routine. It's well worth it: "Rather than despairing about what is going wrong in our world, I feel empowered and positive," says Bailey. "We can all do something in our little part of the world every day to inspire the change we wish to see. Positive actions count, no matter how big or small."
Once you get your hands on the essentials, check out our top tips for committing to protecting the planet and fighting climate change.