The (Totally Free) Wellness Tool We Should All Be Using More Often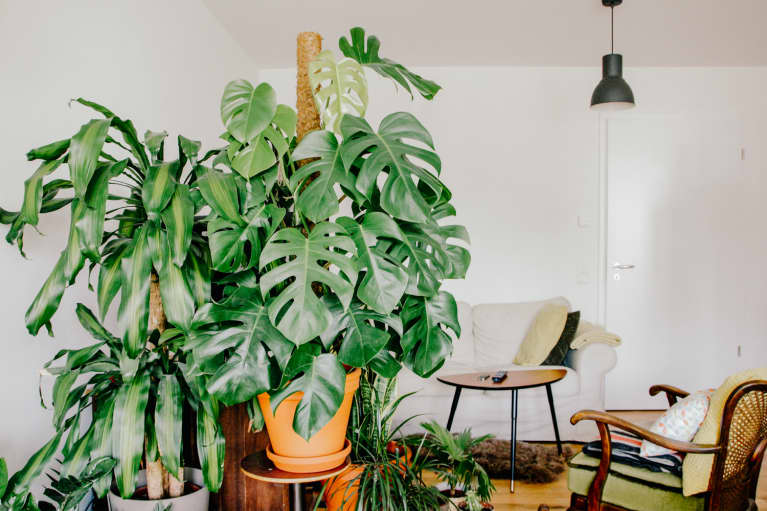 It should come as no surprise that greenery can relieve stress, boost your mood, and help you feel more connected to the earth—especially when you take the time to really savor it. For me, the daily practice of just being present in the natural world has become a powerful wellness tool.
When you need a momentary "time out," nature can come to the rescue. Something as simple as stopping to admire a flowering tree or a large fern can be beneficial to mind-body health. That's because nature lives in the here and now, so when you take the time to connect with it, you welcome the present moment into your life. And this in-the-moment awareness can leave you better equipped to navigate the difficult situation at work or challenging relationship talk that might come later in the day.
One of the best parts of "pausing with plants"—as I like to call it—is that it can be done anywhere, at any time.
Some ideas for forging a more mindful relationship with the natural world.
When we are mindful we "see" more clearly and accept things for what they really are. Being mindful is simply being aware without judgment. Here's how to flip on that mindfulness switch around nature to unlock more of its restorative benefits.
When you see plants, let it be a reminder to come back to gratitude.
Pause to really see the colors of nature before you, or invite nature into your imagination, through intentional thought of a place or plant you love. The color green correlates to gratitude. Take a moment to be grateful for the many ways plants add value to your life, your home, and your well-being. Notice any variations in color and shades of green. Do they affect you differently? Focus on the depth and richness of nature's colors.
Take in nature with all the senses.
Touch the nature around you, focusing on the physical sensations it gives you. (You can also use a photo of a plant and just close your eyes and imagine how it feels.) Ask yourself, is the plant hard or soft? Fuzzy or spiky? Spend time just noticing these sensations but not analyzing or judging them. Really experience the textures of the plant and take note of feelings that arise and fade away.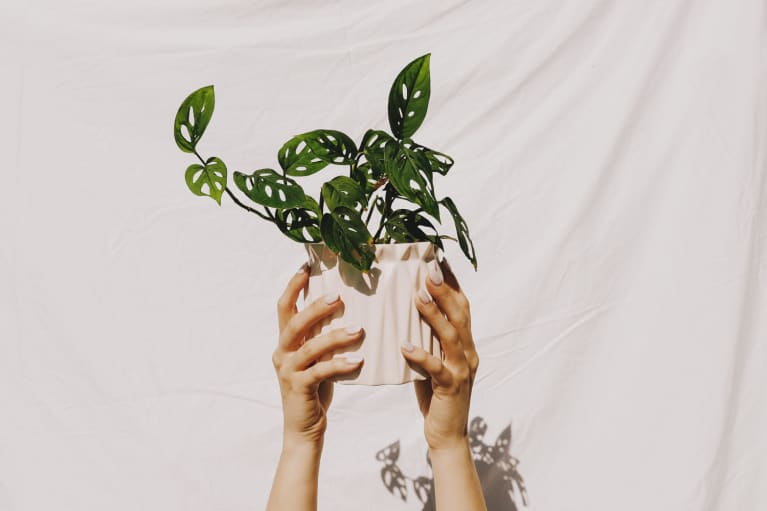 Pause to experience the various details in nature.
With a clear mind, begin to notice all the little parts and pieces of the greenery before you. From the tiny new leaves just beginning to sprout to the older ones that may look crinkled or discolored. Focus on the size of the leaves from the base at the soil to their edges. Notice the patterns of colors or veins. Spend a moment taking in the shape of new leaves.
Pause to imagine how nature grows to its current size. New leaves could be curled up, waiting to come out. Imagine them unfolding, becoming like all the others. Imagine the roots growing longer and deeper into the soil.
If you don't have access to nature, try visualizing it.
When you feel overwhelmed, visualize a garden and begin to walk through it, breathing slowly in and out, enjoying the experience. And if something is making you anxious and your heart rate is elevated, relax with a few deep breaths and imagine you have entered a tropical rain forest to take in its refreshing air.
Simply breathe in nature and breathe out stress, feeling centered and restored in your present moment.