Eco-Friendly 'Kelp Jerky' Is A Thing & We Tried It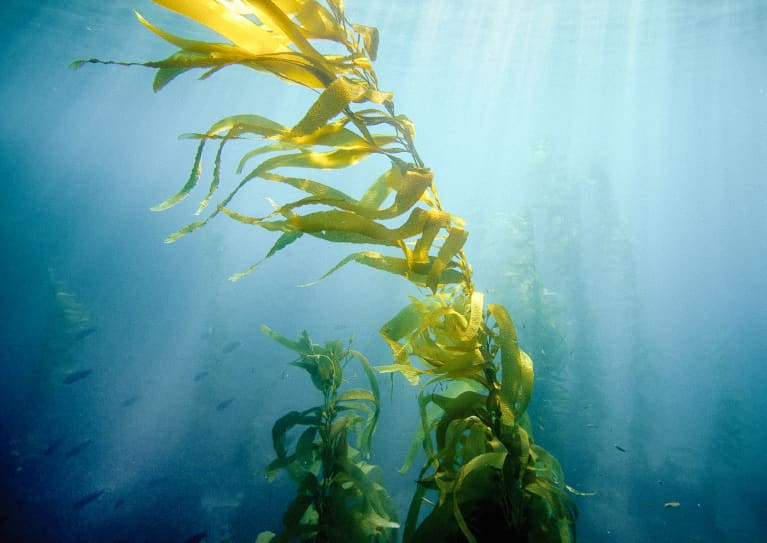 April 16, 2019 — 12:27 PM
We're running out of land to grow enough food to feed a growing population, so a new crop of producers is heading out to sea.
This week, AKUA, a line of "jerky" made from ocean kelp, will hit the market with dreams of becoming the next plant-based snack sensation.
Founder Courtney Boyd Myers is using the product to expose more Americans to this under-the-radar source of sustainable protein.
"Kelp sequesters carbon and nitrogen from the water as land-based plants do from the air, helping to reduce ocean acidification and mitigate climate change," she explains of her snack's main ingredient. "Ocean farming is what the agricultural industry refers to as a 'zero-input crop' because it requires no fresh water, fertilizer, feed, or arid land to grow."
Myers sources her sugar kelp from the northeastern coast of the U.S. to provide local ocean farmers, mostly fisherman, with a steady, reliable source of income. It grows in ribbons, latching onto grids of line anchored to the seafloor.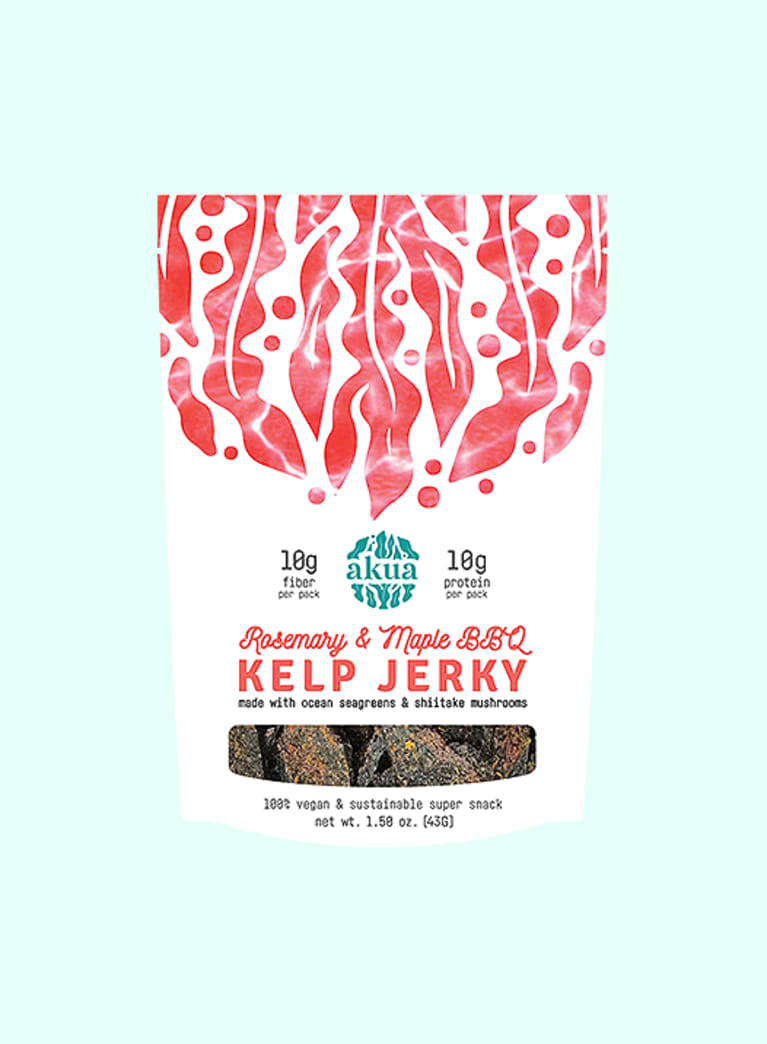 AKUA's jerky line pairs kelp with shiitake mushrooms that lend some umami flavor. The resulting salty treat has 10 grams of protein, similar to what you'd find in animal jerky, as well as 10 grams of fiber, vitamin D, calcium, and potassium.
But what does it taste like?
Team mbg recently dove into the vegan, gluten-free snack and came up with a wave of mixed reviews. Some enjoyed its rich, chewy consistency, while others were put off by it. We all agreed that AKUA's texture mirrored animal jerky really well, and was just as filling. Here's a breakdown of the three flavors launching first:
Sesame & Nori Sea Salt: This one had the most fishy flavor (think sushi roll condensed into bar form) thanks to the black and white sesame and a hit of nori.
Spicy Thai & Spirulina: This one had a rich, intense flavor and was super savory thanks to a sprinkling of nutritional yeast.
Rosemary & Maple BBQ: This seasoning-heavy jerky was the unanimous favorite. One taster said it was vaguely reminiscent of cajun french fries, without being overly salty. The smoky snack also had some sweetness from the maple.
The three flavors are officially available on their site (3 bags $19.99) and will begin shipping on Earth Day, April 22. If all goes to plan, they'll be followed up with other deep-sea offerings like kelp chips, kelp noodles, and even kelp sausages. Who's ready to hop on board?