Step 1: Download This Phone App. Step 2: Change The World

mbg Sustainability + Health Director
By Emma Loewe
mbg Sustainability + Health Director
Emma Loewe is the Senior Sustainability Editor at mindbodygreen and the author of "Return to Nature: The New Science of How Natural Landscapes Restore Us."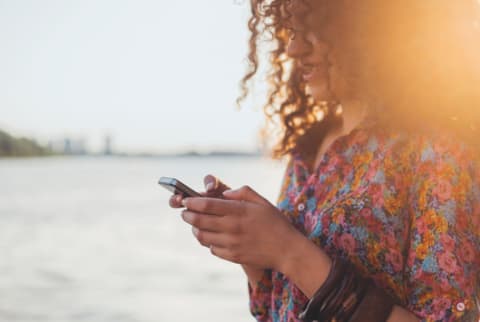 October 20, 2017
Somewhere in the middle of downtown Oakland, California, Jeff Kirschner is sitting on a bench, watching the world go by. Through the pitter-patter of steps and shuffle of people passing, he's got his eye on something stationary and subtle: "There's trash all over the street, but people don't stop. People don't pick those us," he sighs. "The reality is that those pieces of litter impact our economy, affect our environment, degrade our communities, degrade our pride, kill wildlife, and poison the food system. We're just sort of mindless."
With his company Litterati, Kirschner hopes to mobilize communities around the world to start taking a more proactive approach to overlooked litter.
Advertisement
This ad is displayed using third party content and we do not control its accessibility features.
The Instagram experiment.
It all started on a walk in the woods. Kirschner and his two young kids were next to a creek and his daughter spotted a plastic tub of cat litter floating in water and stated, innocently, "Daddy, that doesn't belong there." That simple remark sent Kirschner back to his days at summer camp, when he'd be asked to pick up a few pieces of litter in preparation for visitor days or parent drop-ins.
"It's amazing how a 4-year-old can get you to see the world in a different way. I know it sounds like a cliché, but it really was this eye-opening moment," he reflects. From there, he thought about how this individual desire to pick up trash could solve a collective need for a cleaner environment.
"We were effectively crowdsource-cleaning the camp. So I thought, 'Why can't we apply that model to the whole planet?'"
Though Kirschner never considered himself an environmentalist, per se, growing up, looking deeper into the litter problem turned him into one. He then started snapping photos of the stunning amount of trash that he came across in his everyday life and—before picking it up—sharing it to Instagram with the tag #litterati. Soon, his friends joined in on this more social show of activism, and before he knew it, a photo of a plastic bag with the Great Wall of China in the background popped up in the tag's feed. In that moment, he realized his small experiment could have far-reaching effects, and he built out a way to place every single piece of litter that had been collected on a map, effectively turning it into a data point.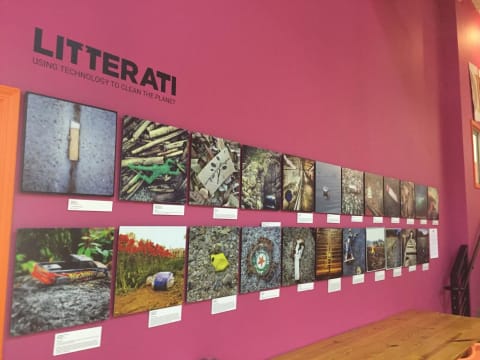 Advertisement
This ad is displayed using third party content and we do not control its accessibility features.
"All of the sudden, we started collecting this really interesting information. It's turned into a community in 115 countries, and people around the world who are cleaning the planet one piece at a time."
Trashy discoveries.
Over the last two years, Litterati—which is now a phone app—has galvanized a cleanup community and gathered information about some of the most-trashed products along the way. The results are in, and the most commonly found item is plastic (116,458 reports), followed by paper products (36,035) and cigarettes (30,122). Things like balloons and plastic bottle caps don't fall too far behind. All of this information is displayed in an interactive global "trash map" that anyone can access at any time.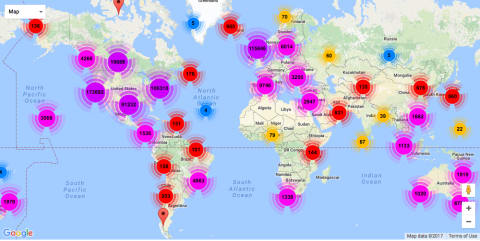 Advertisement
This ad is displayed using third party content and we do not control its accessibility features.
Kirschner's hoping to use the app's findings to help brands and local governments craft a safer, healthier planet. "Each city has a litter fingerprint," he says. As an example, he describes a block in Oakland that is littered with Taco Bell hot sauce packets—most of them unopened. Now, he has data to share with Taco Bell about what exactly is on the ground in this neighborhood, which could in turn affect their business strategy.
"Not only are these packets creating an environmental hazard, but for every one, you're losing money. Even if it's 2 cents a pack, if you scale up 200 packs per block over the course of a year, across the hundreds of stores they have around the world—now you're talkin' about some real numbers," he says excitedly. "So how do you take that data and work with a brand to transform an environmental hazard into an economic engine?"
Intertwining activism and data can prove helpful in any community, and he's seen everyone from schoolteachers in Shanghai to scuba divers off the coast of Maldives collect information on all types of debris in urban, rural, and marine environments. "For us, it's whatever floats your boat. Please, you're welcome to be part of this community because individually you can make a difference, and together we do make an impact."
Ready for another ingenious approach to trash? This man WORE all the trash he created for a month to send a message about our consumption habits.
Advertisement
This ad is displayed using third party content and we do not control its accessibility features.