The 12 Most Amazing Photos Of The Eclipse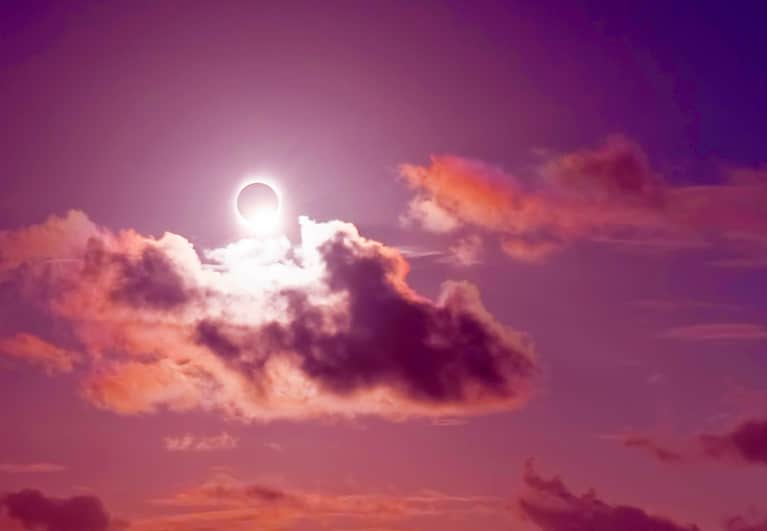 August 22, 2017 — 7:10 AM
Yesterday, Americans set out to various corners of the country to catch a glimpse of the total solar eclipse. Those lucky enough to be in the path of totality prepared for an apocalyptic two minutes of darkness. Beachgoers and sunbathers swapped their Ray-Bans for pairs of NASA-certified frames. In busy cities, sidewalks and rooftops overflowed as thousands clutched disheveled cereal boxes to their faces as makeshift sun viewers.
It almost felt like a midsummer New Year's Eve as people from all walks of life gathered to count down to a moment together. For a brief time, we put our routines on hold, turned our attention upward, and took a collective gasp in awe of the world around us.
Before we kick off the countdown to the 2024 eclipse, let's revisit some of the most stunning shots from the day.
The eclipse may have come and gone, but you can check out what it means for the rest of your week with this astrology forecast.
Want to turn your passion for wellbeing into a fulfilling career? Become a Certified Health Coach! Learn more here.