Incredible Yoga Photos You Won't Believe Were Taken With A Cellphone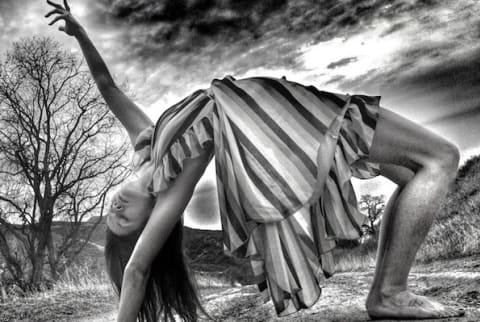 March 26, 2014
I may get in trouble for being on my phone too much, but the truth is, I'm working like I've always worked: with a passionate love for creation. I'm not texting or emailing; I'm in a vast artist's studio with infinite tools at my fingertips to help me creatively explore.
The artist's studio, to say the least, has changed. I can take the picture with a phone, process the image with highly sophisticated (and free) postproduction software, then push a button and send it out to a global audience. In the pre-cameraphone era, I brought a backup camera whenever I traveled. Now, there's no need.
The shots in this portfolio weren't created because I didn't have my "professional" camera with me — they were created with the phone because I trusted it to be good enough for what I wanted to capture, celebrate, and express in that moment.
I'm not attached to any particular app, so I explore new ones and leave old ones behind all the time. A few that have played a role in past portfolios are Photoshop, Mill Colour, Perfect Photo, Pro HDR, and Instagram (the filters are awesome). If you're really serious, you can do a search and you will find all the information you desire. If I gave you one tip, it would be to start with a great image that you love — never depend on the app. Then, when you take it on a postproduction journey, you're just infusing a little more of your soul into it. Have fun!
Laura Kasperzak: Sedona, Arizona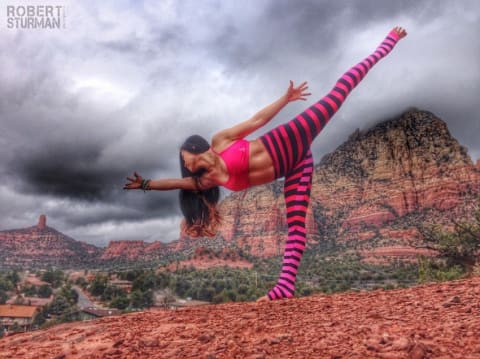 Heather Mann: Cayucos, California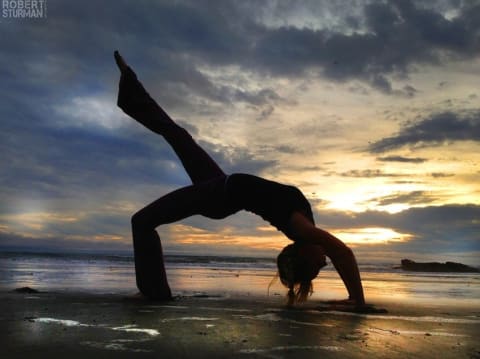 Laura Kasperzak: Sedona, Arizona
Ashika Gogna: Swamis Beach in Encinitas, Calfornia
Laura Kasperzak: Sedona, Arizona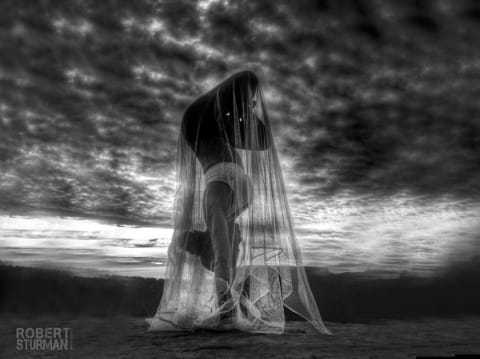 Ashika Gogna: Malibu, California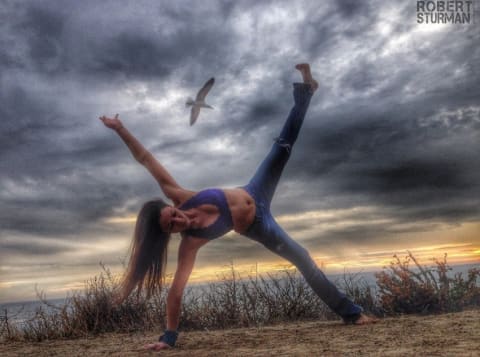 Ashika Gogna: Salinas, California
Ashika Gogna: Salinas, California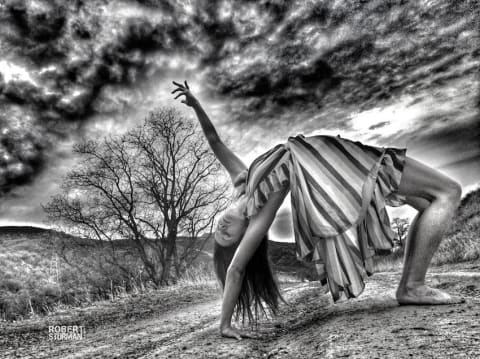 Ashika and Chai: Malibu, California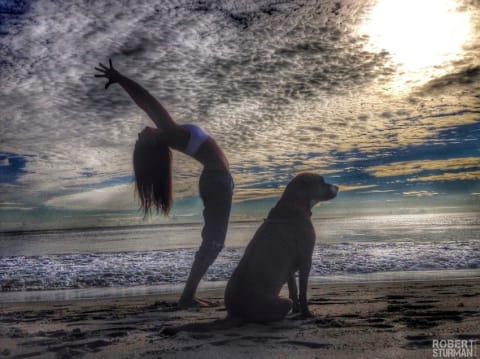 Liz Arch and Ashika Gogna: Venice, California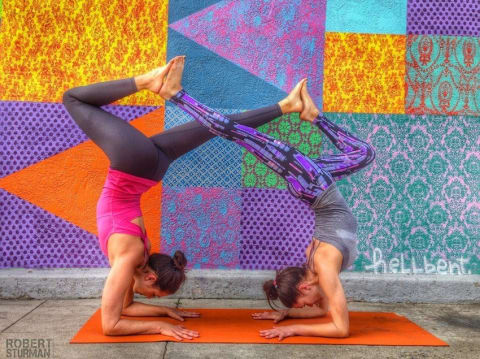 Camacha Jones and Justin Wolfer: Saratoga Springs, New York.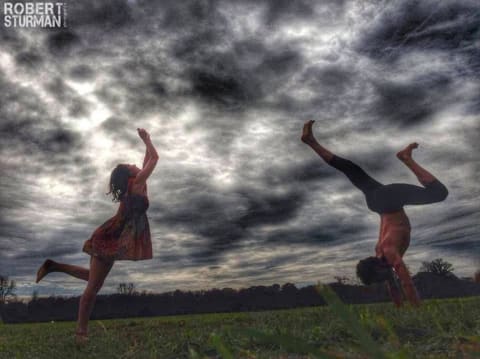 Although I have another image in which Camacha is holding Nataraj, the poetry of how we fall is worth celebrating.
Lhotse Hawk: Moonlight Beach in Encinitas, California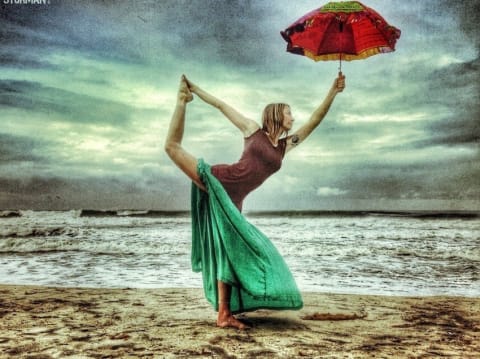 Cristi Christensen: Venice Beach, California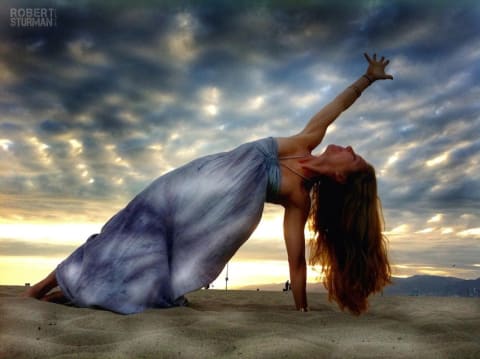 Kelly Kamm: New Canaan, Connecticut
Steven Sherman: Morro Bay, California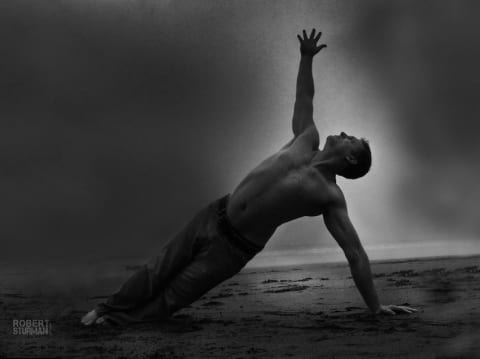 Newton Campbell Photographed at the Scupture Studio of Steven Lustig: Huntington Beach, California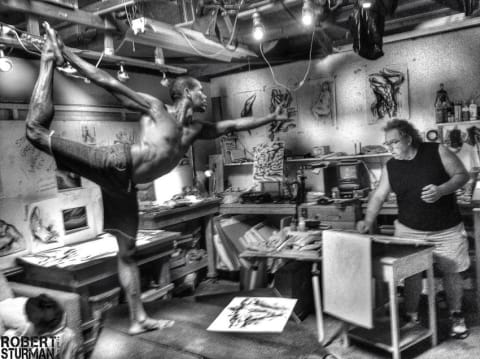 Noelle Beaugureau: On the Way to Joshua Tree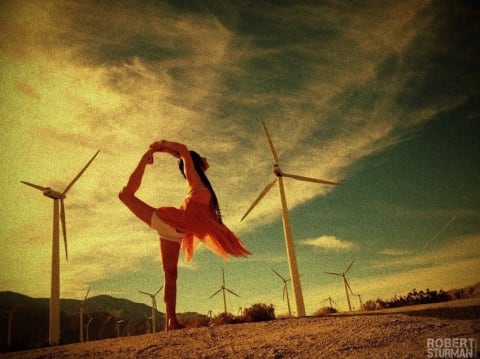 Robert Sturman
A dedicated yoga practitioner himself, Sturman's work has increasingly focused on capturing the timeless grace and embodied mindfulness of asana. His portraits, whether set in the lively streets of Manhattan, the expansiveness of Malibu's beaches and canyons, the timeless elegance of Walden's New England, or the bleakness of San Quentin Prison, remind us that there is beauty everywhere. In Sturman's own words "I often think of Rumi: 'I can't stop pointing to the beauty.' That feels right to me."
If you'd like to explore how to make strong yoga photos, click here.