3 Refreshing Energy-Cleansing Rituals — Straight From The Coast Of Hawaii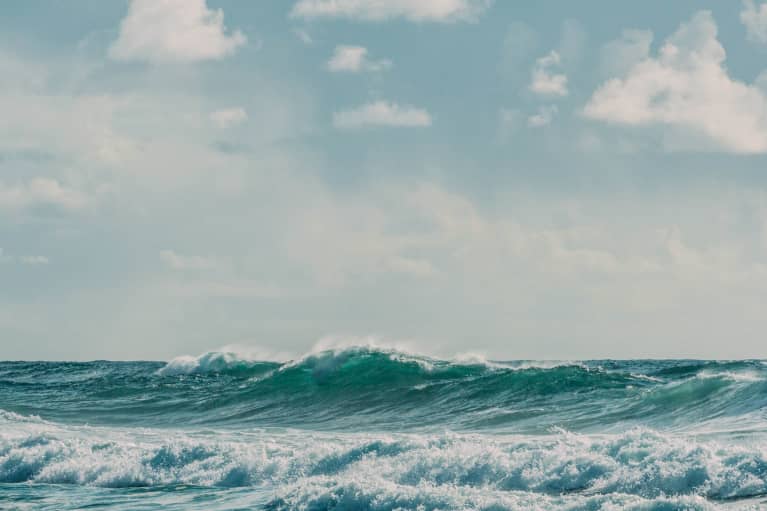 Our editors have independently chosen the products listed on this page. If you purchase something mentioned in this article, we may
earn a small commission
.
Last updated on June 9, 2021
Because of their spiritual relationship with water, many Hawaiians perform a Hi'uwai—a cleansing ritual that takes place in the ocean or a stream—when they feel stressed.
There are thousands of types of Hi'uwais, all of which serve a different purpose and have been passed down through oral tradition in Hawaiian families for centuries.
"Hi'uwais are directly connected to our health and well-being, as the process allows us to move forward with our days and lives from the many physical and spiritual forces that may be holding us down or back," O'ahu-based kumu lauhala (weaving teacher) Pi'iali'i Lawson told me during a recent visit to Hawai'i.
Most families have different Hi'uwais. "Because our ancestors have been practicing these basic healing methods for generations, doing one is really comforting," added Lokahi Oriana, an O'ahu-based jewelry maker. Here are a few for you to try.
To release something from the past:
Walk into the ocean with leaves from a plant that's special to you. Hawaiians use the ki plant, also referred to as the ti plant, which early Hawaiians believed had great spiritual power. (It's one of the ancient "canoe plants"—plants originally brought to Hawai'i by the ancient Polynesians.)
Then say a prayer, tear up each leaf piece by piece, and scatter the pieces in the water, with each piece meant to represent something you want to release.
Take something important to you into the ocean early in the morning to wash away any bad spirits. Many Hawaiian tattoo artists who practice kakau—the ancient Polynesian method of hand-tapping, in which designs are hand-tapped onto the skin—bring their tools into the ocean each morning to bless them.
If you don't live near the ocean:
No problem—many Hawaiians even carry a small bag of pa'akai (Hawaiian sea salt) with them in their pockets at all times, in case they feel the need to purify their spirits or clear their heads but aren't by the sea.
Just take a pinch of salt, put it under your tongue, and let it dissolve. "Sea salt is cleansing for many cultures, and it's a great tool to carry with you," Pi'iali'i told me. "It serves the same purpose and symbolizes cleansing and purification when done with the right intention."
Excerpted from Destination Wellness: Global Secrets for Better Living Wherever You Are by Annie Daly. Published by Chronicle Prism, an imprint of Chronicle Books. Copyright © 2021 by Annie Daly.