Christian Siriano Makes An Environmental Statement By Showing Secondhand At NYFW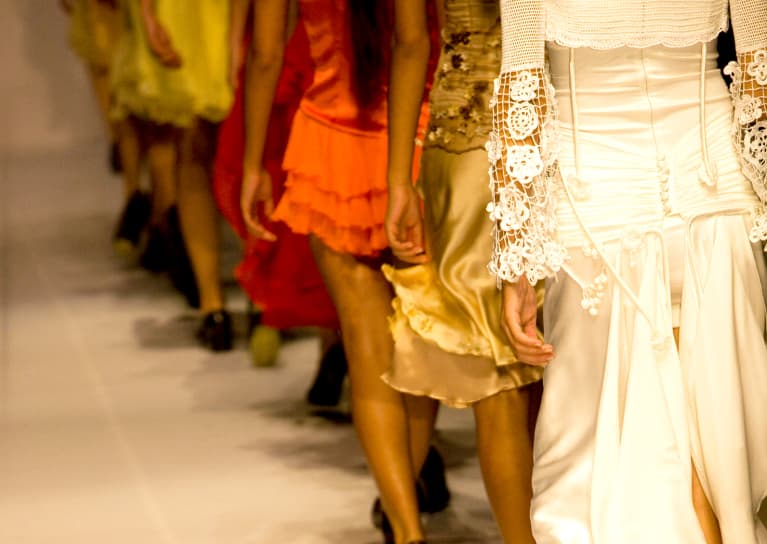 Our editors have independently chosen the products listed on this page. If you purchase something mentioned in this article, we may
earn a small commission
.
February 25, 2021 — 23:03 PM
A very different kind of year calls for a very different fashion week: With the pandemic still in full swing, this season's NYFW was digital and decentralized. Participating designers showed their Fall 2021 looks to mostly empty rooms but broadcast them online and across social media.
For his show today, Christian Siriano chose to further break tradition and do something no designer has done before: He sent secondhand clothes down the runway.
The secondhand statement.
Three of the models in Siriano's show were donning items from his previous collections. The pieces, which were sourced from online secondhand clothing retailer thredUP, were refreshed with simple touches: A pink silk dress had new black band detailing; a coat was outfitted with flair and fringe.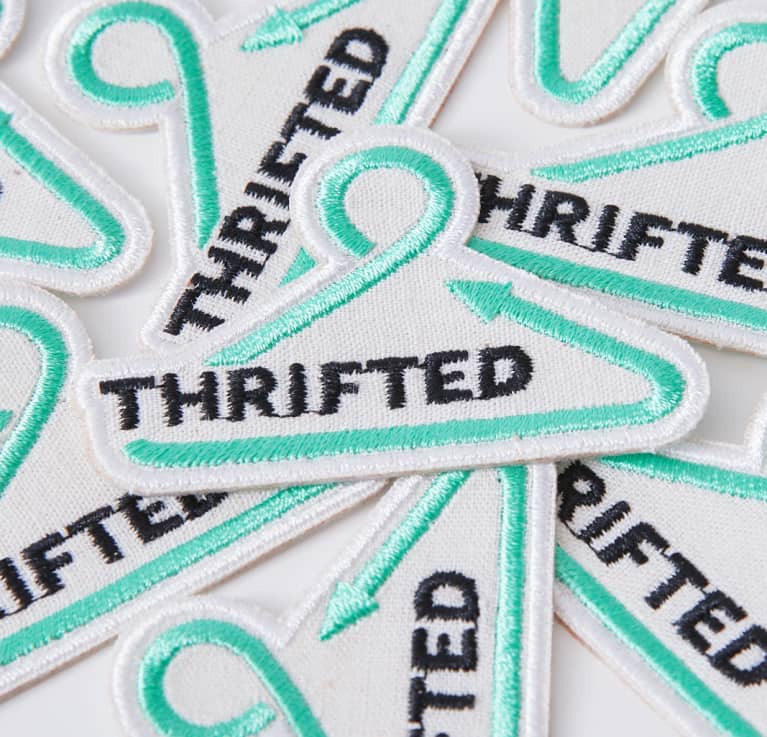 These zhuzhed-up secondhand pieces blended in with new fashions—a conscious choice by Siriano. "Christian including used clothes alongside new at an iconic industry event like NYFW marks a step forward for the industry," Erin Wallace, VP of integrated marketing for thredUP, tells mbg.
Those who were looking closely could spot the secondhand pieces by their small patches—each one with the word Thrifted surrounded by a green clothing hanger evoking a recycling symbol.
Siriano, an avid thrifter himself, worked with thredUP to design the iron-on patch as a universal marker of secondhand clothing items. Signaling the end of a time when secondhand was second rate, these patches are meant to be displayed proudly as a signal of environmental values.
"We hope it challenges more designers to rethink fashion's hyper emphasis on newness, embrace their past designs, and keep garments in use and out of landfill," Wallace says.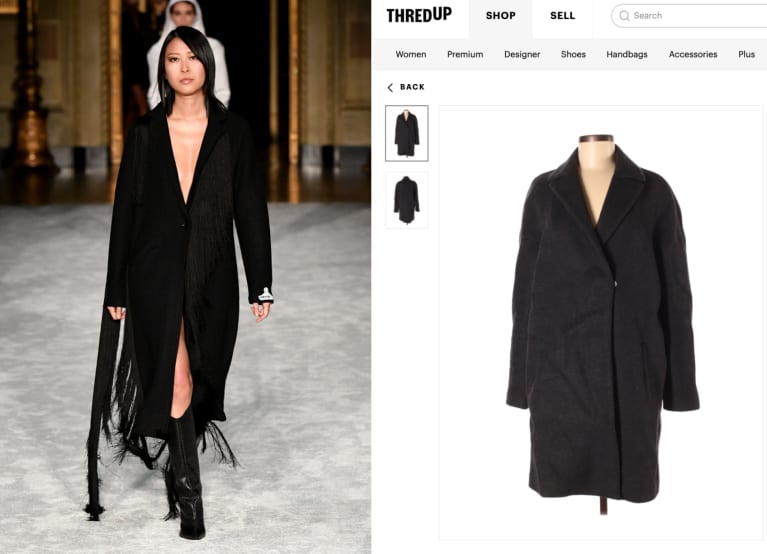 Reimagining a trend-driven industry.
It's no surprise that the fashion industry has a waste problem, thanks in part to its quick, trend-driven pace of production. Project Runway, the reality fashion show that catapulted Siriano to fame in 2008, did, after all, run off the catchphrase: "One day you're in. The next day you're out."
This mentality has fueled the industry to grow at an unsustainable clip, and clothing production is now responsible for an estimated 10% of global carbon emissions. Repurposing old items is one way to keep what's already been created in use and drive down the need for new clothes.
Siriano's very public secondhand showcase lends to a larger movement to rethink the fashion industry. This month, dozens of fashion experts and retailers (thredUP included) are calling on President Biden to appoint a fashion czar to help regulate the industry's emissions, labor practices, and waste management strategies. Meanwhile, events like ReFashion Week NYC and Sustainable Fashion Week U.S. are providing a platform for eco-friendly and secondhand designers to showcase their work and share ideas.
Maybe we're not too far from a future where what's out one day is very much in the next.