7 TED Talks That Will Change Your Life (And Hopefully Save The Planet)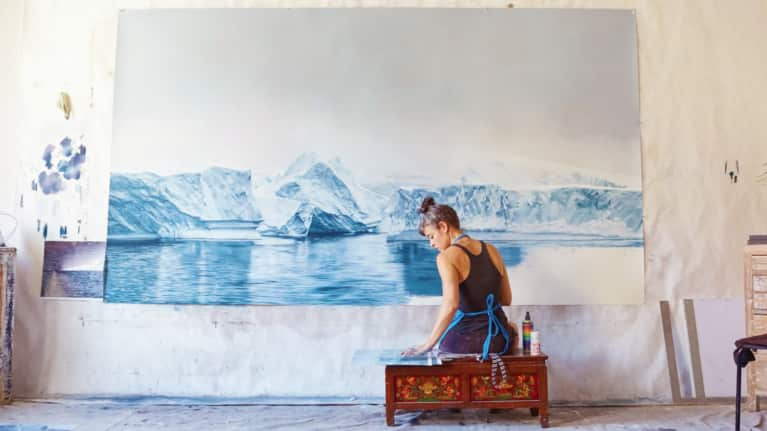 The very first batch of TED Talks hit the internet in June 2006, chronicling an activist's fight for environmental justice in the Bronx, an author's journey to reintroduce creativity in schools, and Al Gore's interpretation of the latest climate change data. In the 11 years since, thought leaders worldwide have taken the TED stage to share the most moving stories and statistics of their work to a captive audience.
The sustainability movement in particular, with its colorful heroes, far-reaching effects, and pressing urgency, has been the focus of some of the most popular presentations in the platform's history. The following incredibly inspiring TED Talks have made 8,361,420 viewers and counting watch and learn how they can help the environment.
We're revisiting them at mbg in eager anticipation of our own speaker series, Revitalize, which you can tune into to watch livestream talks from environmental legends like Paul Hawken on Saturday, September 9!
1. The Global Food Waste Scandal, Tristram Stuart.
This disturbing look into the state of our food industry demonstrates just how much our scraps add up in the grand scheme of things. Beginning with the first time he fed his farm's pigs tossed-out bread as a teen, food waste activist Tristram Stuart traces his journey using writing, documentaries, and public events to change the way people look at the food on their plates. Because, as he so simply puts it, "Surely, there is something more sensible to do with food than waste it."
2. Be the Change in the Messed-Up World, Rob Greenfield.
Activist Rob Greenfield has biked across the country, Dumpster dived, dressed in plastic waste, and lived in an off-the-grid tiny home to start conversations about environmental issues. But helping the planet hasn't always been at the top of his agenda. In this talk, Greenfield describes his past life as a money-motivated partier and outlines how digestible, easily replicated tweaks turned him on to a life of activism. One positive change a week really can add up.
3. The Case for Optimism, Al Gore.
It's easy to assume that the man behind An Inconvenient Truth would carry a perilous message onto the Ted stage. However, his talk last year was tinged with more good than bad. The epic orator traces human impact on climate change through recent decades and explains the green energy innovations that are keeping him hopeful for the future.
4. Drawings That Show the Beauty and Fragility of Earth, Zaria Forman.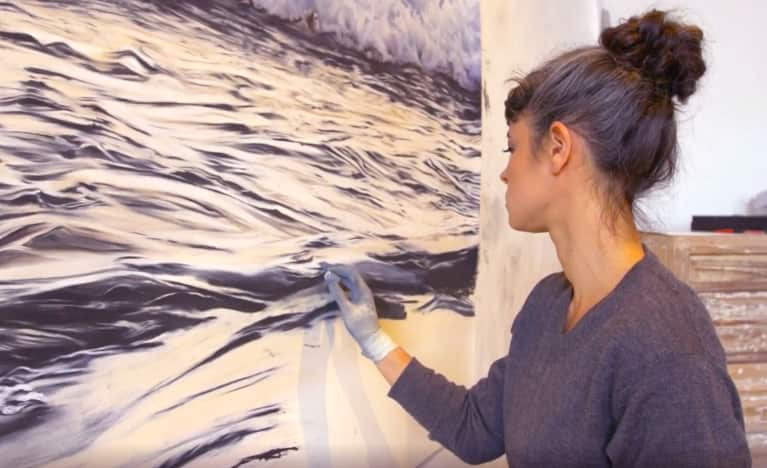 By now, most of us know that the world's polar regions are melting at an unprecedented rate. Artist Zaria Forman has made it her mission to inspire more people to care about this fact instead of just shrugging it off. In order to get us to liken a melting glacier with an endangered animal, she's traveling the globe to create detailed, lifelike portraits of nature in danger. The resulting imagery is eerily stunning—a unique portrayal of all that's at stake.
5. How I Fell in Love With a Fish, Dan Barber.
Chef Dan Barber's acclaimed restaurant Blue Hill is a mecca of high-end, farm-to-table eating. In this talk, Barber fills us in on how one overcooked fish forever changed his approach to the kitchen and how he hopes it will shape the future of sustainable food.
6. The Surprising Thing I Learned Sailing Solo Around the World, Ellen MacArthur.
Ellen MacArthur has been chasing the ocean since she first set sail at the age of 4. By the time she hit 24, she'd already achieved her lifelong dream of sailing around the world solo. Nature's grandeur was ultimately what kept her going through the difficult moments on board, and MacArthur now plans to stay on solid ground for a while to tell us landlocked folk how to better cherish Earth's finite resources.
7. Walk the Earth...My 17-Year Vow of Silence, John Francis.
On April 22, 1990, the 20th anniversary of Earth Day, 44-year-old John Francis addressed a crowd in Washington, D.C., saying, "Thank you for being here." They were the first words he had spoken in 17 years. After being disgusted to see two oil tankers collide beneath the Golden Gate Bridge in the '70s, he vowed to stop riding in motorized vehicles, then to stop speaking altogether until he had something of value to add to the climate conversation. He went on to walk across the entire country (over seven years and one day), build his own boat, go back to school to earn a degree in environmental science, and even teach a college class of his own without ever uttering a word. In this riveting presentation, he shares why the way we speak—and the way we listen—needs to change if we're going to save the planet.
Learn more about these inspiring environmentalists by reading mbg's take on Greenfield's trashy experiment and Stuart's latest Whole Foods venture.