The Average US Household Wastes 31% Of Its Food. Here's How We Can Do Better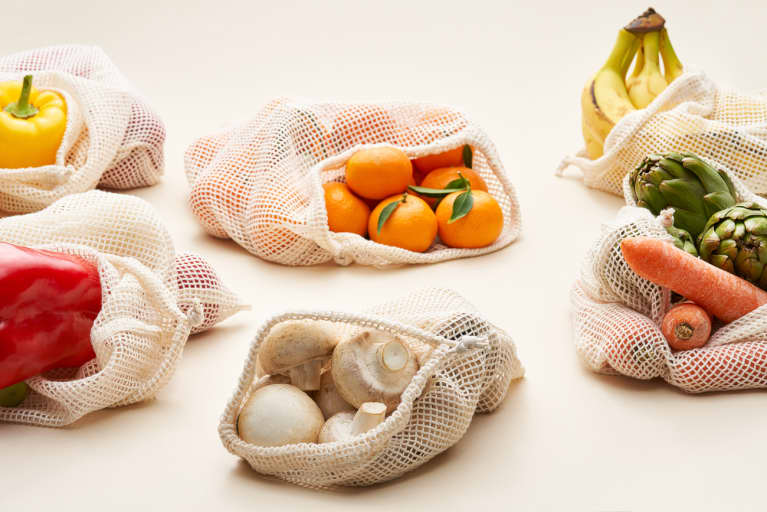 Our editors have independently chosen the products listed on this page. If you purchase something mentioned in this article, we may
earn a small commission
.
January 24, 2020 — 2:03 AM
Researchers analyzed data from over 4,000 households, obtained from the Department of Agriculture's National Household Food Acquisition and Purchase Survey. Not only was the average of 31% food waste concerning, even the least wasteful household threw out 8.7% of acquired food. Even worse, the study says that "more than two-thirds of households in our study have food-waste estimates of between 20% and 50%."
In addition to the food that goes to waste, there is an exorbitant amount of money that gets spent unnecessarily. According to the study, the wasted food has a cost of $240 billion annually (yikes!). Researcher Edward Jaenicke, Ph.D., says, "Our findings are consistent with previous studies, which have shown that 30% to 40% of the total food supply in the United States goes uneaten—and that means that resources used to produce the uneaten food, including land, energy, water, and labor, are wasted as well."
These results definitely raise some concerns, but there are small steps we all can take in order to reduce food waste as much as possible.
Plan ahead: Make sure you're prepared before heading to the grocery store with a list of ingredients in mind. If you head to the store with a plan, you're less likely to buy unnecessary food and bulk items.
Compost: A great method to optimize the use of unwanted food is through composting. Check out our beginner's guide to get started.
Reduce, reuse, recycle: Find any way you can to be sustainable. Whether it's reusing old containers, saving and eating your leftovers, or reusing food scraps in new recipes, little steps can make a big difference.
Read more on various ways to track your food waste and find sustainable brands that are helping to solve this issue.