7 Rules For Living A Great Life From Deepak Chopra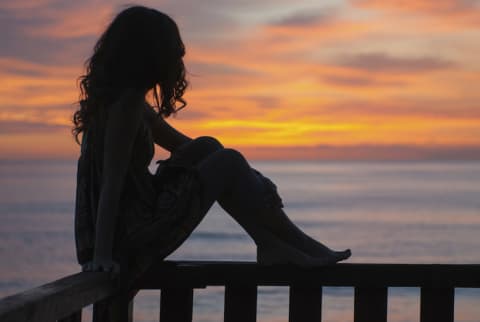 October 15, 2015
This morning we received the tragic news that Dr. Jamie Zimmerman passed away Monday. Our hearts go out to her family and friends.
You've heard the name Deepak Chopra. You might know he's a Harvard-trained meditative physician who's written more than 80 books (and has 20-plus New York Times bestsellers). But this New Age guru's thoughts, successes, and goals, and the history that led him here, will stop you in your tracks.
Recently, I sat down with Deepak for an hour to interview him for a digital series I'm creating: Make Your Passion Your Paycheck. We talked about a huge variety of topics — his career path; his thoughts on money, goals, success, synchronicity; and even his best mistake.
The seven following tidbits are what I consider to be the most meaningful insights from that conversation.
1. Pursue excellence. Ignore success.
Deepak believes we can control the seeds we plant, but not the fruits of those seeds. Rather than striving for external validation, we should focus on being excellent at whatever work is before us. He questions our very definition of success. What matters is our own perception of what we've done, not anyone else's.
2. Life isn't about long-term goals. It's about right now.
During medical school, Deepak attended a lecture about goals and tried to plan his long-term goals accordingly — for all of two days. He gave up, and since then, he's not set a single long-term goal. He prefers to live each day as it comes.
3. Mistakes are some of our biggest opportunities.
When I asked Deepak about the best mistake he ever made, he described the day he left his endocrinology fellowship in Boston. His professor asked him for information on a patient, and the young Dr. Chopra consulted notes in his file. The professor then chastised him publicly for not having this information memorized. Deepak "lost [his] temper," dumped the file on his supervisor's head, and walked out of his fellowship.
He initially had trouble finding another position and had to take a subpar emergency room job for $6 an hour. Now, he says this was the best mistake he ever made, because that was the beginning of his path to following his bliss. That step is what eventually led him to holistic medicine.
4. The deeper you go, the higher you fly.
Many of us struggle to find answers to life's big questions. What should our next career move be? Is this the right person to spend my life with? When I asked Deepak how he seeks answers, he was adamant that all the answers we need lie within us. The tough part is to really get quiet, listen, and then heed that wisdom.
5. You can't win big if you don't take big risks.
When making decisions, Deepak typically opts for the "calculated risk, where the payoff [is] bigger." Despite his meditative presence, which many people equate with complacency, he was born for adventure and takes whatever chances he thinks might pay off. Sometimes they do, and sometimes they don't. But the only way to know is to try.
6. An unhealthy lifestyle almost always precedes the birth of a wellness junkie.
At the beginning of his American medical career, the young Dr. Chopra fell into the lifestyle of many Americans (especially those in high-stress jobs, such as doctors), which included smoking, drinking, and "a lot of drama." Fortunately, this stress eventually led him to take up a meditation practice, which he's now shared with millions of people around the globe.
7. Truly great people would rather do than discuss.
During our time together, there was just one question he wouldn't answer. He said, "I don't like to talk about the entity called 'Deepak Chopra.'" You can catch this in our rapid-fire Q&A.

Jamie Lauren Zimmerman
Passionate about global health, Jamie has lived and worked around the world, from India, Peru, and Belize to Uganda, Zambia and Mozambique. She has been deeply impacted by yoga/mindfulness, and blogged for the Huffington Post on meditation medicine. During her teenage years, she worked as an actress, performing on such shows as 7th Heaven, Boston Public and The Practice.