3 Drinkable Beauty Potions That Will Totally Transform Your Skin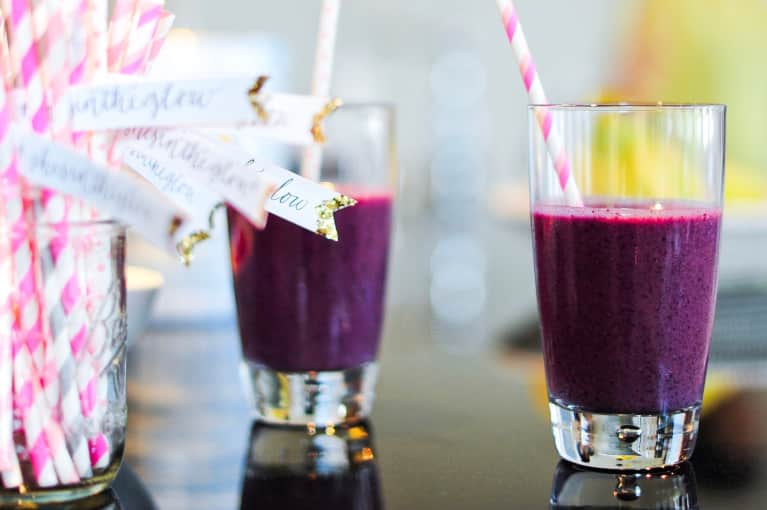 Long gone are the days when we subject ourselves to lengthy contouring rituals and tanning sans sunscreen. Today's modern woman is active and cares about her well-being above all else—meaning the definition of beauty has shifted to be more intertwined with health than ever before. Looking good is about feeling great from the inside out, which is why drinkable beauty—in the form of collagen—is starting to make waves in the beauty world.
Yes, you can now plump your skin without ever having to go under a needle.
As we age (and due to lifestyle and environmental factors), we lose the natural plumpness in our faces. That's collagen, and a lack of it creates sagging, fine lines, and sallowness. But the beauty industry has come up with drinkable boosters specifically targeted to improve the look and feel of your skin. Combine that with a balanced diet and healthy lifestyle, and you could be well on your way to feeling fabulous. Game to try a few? Meet my favorite elixirs:
Collagen Inner Beauty Boost
This insanely delicious (seriously, it tastes like coconut heaven), organic, bio-fermented probiotic concentrate is specifically designed to increase the skin's production of collagen. Adding just one dollop a day to a glass of water can help promote a radiant, naturally plumped complexion thanks to its ability to address skin firmness, fine lines, free-radical damage, and skin maintenance. Amazing.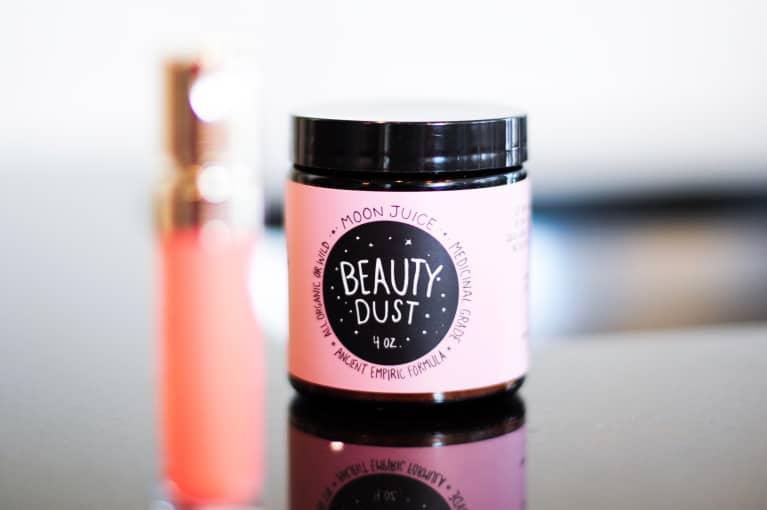 Moon Juice offers an array of different types of dusts, each targeting a different mood (so, yes, if you're feeling grumpy, you reach for Action Dust, but grab Sex Dust if you're feeling, you know, excited). Once you have yours, simply add to water or your morning smoothie for an extra jolt of organic, plant-based nutrition. The dust is formulated with ingredients to improve hair, nails, skin, and—you guessed it—build collagen.
Fountain the Phyto-Collagen Molecule