Every Tip Imaginable: How to Actually Hydrate Your Skin
mbg Beauty Director
By Alexandra Engler
mbg Beauty Director
Alexandra Engler is the beauty director at mindbodygreen and host of the beauty podcast Clean Beauty School. Previously, she's held beauty roles at Harper's Bazaar, Marie Claire, SELF, and Cosmopolitan; her byline has appeared in Esquire, Sports Illustrated, and Allure.com.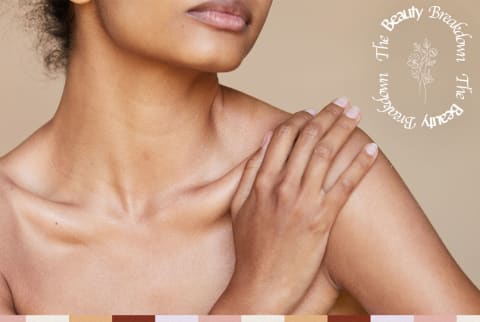 Image by ohlamour studio / Stocksy
January 10, 2022
We carefully vet all products and services featured on mindbodygreen using our
commerce guidelines.
Our selections are never influenced by the commissions earned from our links.
Welcome to the Beauty Breakdown, our series that dives into today's buzziest beauty topics. In each we focus on a different theme, and highlight all the need-to-know basics, common mistakes, and the best products to get your hands on.
At the risk of making an obvious claim: Everyone must moisturize their skin—not just if you have naturally dry and sensitive skin. But how you go about making sure that your skin stays hydrated can vary from person to person. Here, we broke down literally everything you need to know about keeping your skin supple.

The 101 on skin hydration. 
In its most simplistic terms, hydrating the skin means providing the skin cells water. In practice, it's not so basic. (Considering just over 50% of adults identify as having dry skin, so clearly it's not so straightforward.) And whether your skin is able to stay adequately hydrated comes down to the barrier. Your skin barrier is what protects your body from the environment around you: "It protects us from low humidity, cold, heat, sun, wind," and more, explains board-certified dermatologist Hadley King, M.D., stating that, "a healthy barrier is critical to normal skin function."
But doing this can take its toll, resulting in a weakened barrier. When your skin barrier is more permeable, it allows more in. But something else happens, too, that's just as worrisome: Water more easily escapes. This is called transepidermal water loss, and when it happens, water molecules are literally escaping the stratum corneum and evaporating into the air around you. Now we can understand why moisturizing skin is actually two things: You must provide skin with water to actually hydrate the cells, but you also need to add lipids to bolster the barrier and help keep the water in.

The 10 things we're getting wrong right now.
Even the most diligent skin care devotees can have habits that may be working against them. Here, common skin care practices that may be making your skin drier:
Using irritating ingredients. Some commonly used ingredients can disrupt your barrier and dry out the skin: Sulfates, petrochemical derivatives, denatured alcohols, some essential oils, and parabens are notable ones to keep an eye out for.
Only using oils. There's a common trend—especially in many natural beauty circles—of only using oil. Remember how we talked about how your barrier needs both water and oil? Oils work by trapping in water, and if there's no water under them to trap, you run the risk of dehydrating the skin.
Layering wrong. When you apply products can affect their efficacy: Remember to apply lighter, aqueous solutions first (like your serums), before topping them with lipid-rich creams and oils.
Too many skin care steps. More isn't always more effective for your skin. Going overboard can weaken your barrier.
Not paying attention to thinner or rougher areas. Not all areas of the skin are the same and shouldn't be treated as such. Your eyes, lips, neck, hands, and elbows tend to get drier faster. Your eyes, lips, and neck because the skin is more delicate; the hands and elbows because they get more physical wear.
Overexfoliation. There's an epidemic of overexfoliation. Sure, it makes skin look bright, smooth, and vibrant, but when you do it too frequently or aggressively, you'll dry out your skin.
Using hot water. Hot water evaporates faster and can strip away the skin's protective oils.
Lackluster diet. Skin hydration starts internally with a robust and nutrient-dense diet.
Dehydrating liquids. You have to stay hydrated—unfortunately, there are many drinks that do the opposite, including alcohol and soda.
Your environment. Dry and polluted air both cause dryness.

The 7 steps you need to know. 
Let's get into what you can actually do to better moisturize your precious skin cells:
Crafting a well-rounded skin care routine starts with your cleanser: If your canvas is clean, all the hydrating products that follow can do their jobs more effectively. "Impurities in the skin can prevent active ingredients from penetrating," board-certified dermatologist Jennifer Herrmann, M.D., tells us. We recommend that all skin types stay away from sulfates and harsh scrubs, which are too abrasive for daily use. Those with blemish-prone or very oily skin can likely tolerate more potent face washes, like those that lightly foam or contain alpha-hydroxy acids. However those with dry, sensitive, or even dull skin should use creamy hydrating washes or oils.
2.
Add an extra cushion of hydration.
If you only have time for a no-nonsense routine, a face wash and moisturizer are your must-haves. But if you want a little something extra, applying a lightweight yet hydrating topical in between those two can do wonders for dry skin. And you have options.
A hydrating toner (or essence) can add a thin layer of nutrient-rich water for the following steps to lock in. ​​"Some toners are humectants, which bind moisture to the skin. Others are enriched with vitamins and minerals. Some remove drying chlorines and minerals present in tap water," says King.
For something that packs a bit more of a punch, opt for a serum. As board-certified dermatologist Dendy Engelman, M.D., explains, "Serums are light, thin skin care products filled with active ingredients. Serums tend to have smaller molecules, which allow the ingredients to go deeper into the skin." And there are many kinds of serums, from exfoliating to hydrating and antioxidant-filled. (For drier skin, we recommend the latter two, of course.)
3.
Trap in the moisture with a cream or oil.
Creams and oils can bolster your skin's lipid layer by adding conditioning ingredients, as well as sealing in water. As for the type of moisturizer or oil (or both!) you might need, here's a little breakdown to help you: In your cream or lotion, look for comforting, cushy ingredients, like aloe vera, colloidal oat, "ceramides, shea butter, or coconut oil," says King. As for texture, just find a consistency that works for you. (Peek at our top moisturizers.)
Natural facial oils are endlessly popular as they offer emollient properties (meaning they soften and ease irritated skin) as well as are occlusive. "Occlusives form a protective seal over the skin to lock in hydration and the products applied under them," says board-certified dermatologist Joshua Zeichner, M.D. Jojoba and argan tend to be favorite oils for skin.
Exfoliating excess dead skin cells from your skin's surface not only improves your overall appearance, but it can help the skin act younger and improve other products' penetration. That is, of course, if you exfoliate correctly. And as we've mentioned above, a very common skin care mistake is that people take it too far.
"The most important tip is that 'less is more.' You want to exfoliate just enough to increase cell turnover and reveal fresh new skin," says Ife Rodney, M.D., a board-certified dermatologist and founder of Eternal Dermatology. "But be sure to not scratch or scrape your skin by overusing these devices or products."
For those with oily, combo, or acne-prone skin, two to three times a week should be a good balance. For dry and mature skin, stick to once a week. And for sensitive skin? Maybe even less—if at all. "Exfoliation isn't for everyone," says board-certified dermatologist Raechele Cochran Gathers, M.D. "People with certain skin conditions, very sensitive skin, or those who use certain sensitizing skin care products may become more irritated with exfoliation, so before exfoliating, it's important to know your skin type and be aware of any sensitivities that you may have."
We've spent a lot of time talking about the face, but your body needs hydration as well. No, you don't need a multistep routine, but you should apply a lotion once a day, ideally right after you shower. "If you wait too long, you miss that narrow window of opportunity to really trap and seal those nourishing ingredients in the skin before all the water evaporates off the surface, further compromising your skin," says board-certified dermatologist Whitney Bowe, M.D.
Telling people to drink more water for healthier skin usually garners an eye roll. But it needs to be said: Studies have shown that getting the recommended amount of water for your body increases the dermal layer1, thereby making your skin more hydrated. There's not one formula for how much H2O is needed for ideal hydration—instead, listen to your body's thirst cues and drink accordingly. More officially, the U.S. National Academy of Sciences, Engineering, and Medicine says men should drink about 15.5 cups of water per day; women should drink about 11.5 cups.
7.
Eat healthy fats, amino acids & antioxidants.
Good skin starts with a good diet. And luckily there are plenty of water-dense, nutrient-rich foods that are both delicious and skin-supporting. Look for healthy fats, a wide variety of fruits and veggies, and proteins. At a loss? Check out some skin-healthy foods here.
Of course, eating perfectly all the time isn't always possible, so many derms recommend supplementing as well. For the most part, we can get all our nutrients, including vitamins, minerals, and probiotics, from our diets—and we should aim for that. But let's be honest: "Achieving optimal levels through diet alone on a daily basis is often not realistic today. We are busy, and our dietary options can fall short once in a while, despite our best efforts," says Bowe—check out the supplement ingredients she recommends here as well as our favorite supplements for glowing skin and collagen supplements.

3 extra ideas—in case you want to go all out. 
Looking to go above and beyond? You overachiever, you. Here are some extra tips to supercharge hydration:
Night masks. The skin is more permeable at night2, meaning it's more receptive to skin care products; however, that also means your skin loses significant hydration as you sleep. So, yes transepidermal water loss is more common at night, but if you apply a thicker topical prior to rest, you can wake up with supple skin come morning. Check out our favorites here.
Humidifiers. "A humidifier in the bedroom can help offset the drying effects of central heating and prevent over-drying the skin," says celebrity esthetician Zaida Gordon, founder of Skintegrity LA. "Many times, skin will overproduce sebum in an effort to hydrate itself, which can result in more breakouts."
Microfiber towels. Using softer towels that leave your skin ever-so-damp post-wash or shower can help keep your skin hydrated. "After you cleanse, you want to lock in all that watery goodness," says board-certified dermatologist Angelo Landriscina, M.D. "The humectants in your products, like hyaluronic acid and glycerin, will have an easier time holding on to moisture if you're providing it."

The 7 products to try.
While keeping your skin hydrated takes a holistic approach, a few product recommendations can't hurt, no? Here's what beauty experts can't get enough of.
For full body:
A body lotion so thoroughly formulated and thoughtfully minded that it addresses every aspect of your skin barrier function—and as a result, it has some pretty impressive aesthetic benefits, too. The hydrating base blends together aloe, shea butter, moringa seed oil, oat oil, and coconut oil to offer a robust variety of conditioning and moisturizing properties. The innovative and highly selective pre- and postbiotic combo nurtures your skin microbiome, which improves epidermal framework and soothes the surface. Plus, potent antioxidants (in the form of coenzyme Q10 and a fruit complex) fight free radicals. Your skin will look brighter, healthier—and feel better.
postbiotic body lotion, mindbodygreen ($30)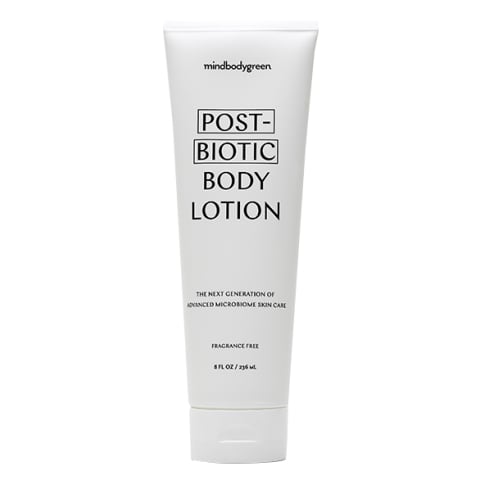 mindbodygreen
For acne-prone skin:
The texture of this oil-free cream is an unparalleled sensorial experience. The cream-gel hybrid practically explodes when rubbed in, leaving behind a trail of hydration and soothing botanicals, like wild rose, leopard lily, algae, and green tea. These help control sebum production, smooth texture, and are noncomedogenic. The formula is ideal for those caught in that delicate place of wanting to amp up hydration while still dealing with zits and breakouts.
The Water Cream, Tatcha ($68)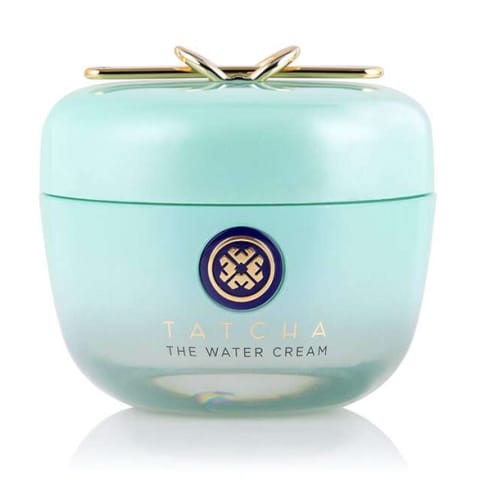 Tatcha
For sensitive skin:
If something is safe for even the most sensitive skin conditions, it will be gentle enough for most (it's also clinically proven effective and dermatologist-recommended). The formula uses traditional herbs to soothe and comfort reactive skin—as well as a microbiome-supporting prebiotic that helps balance your face's flora.
Eczema Therapy Cream, Karmedis ($24.97)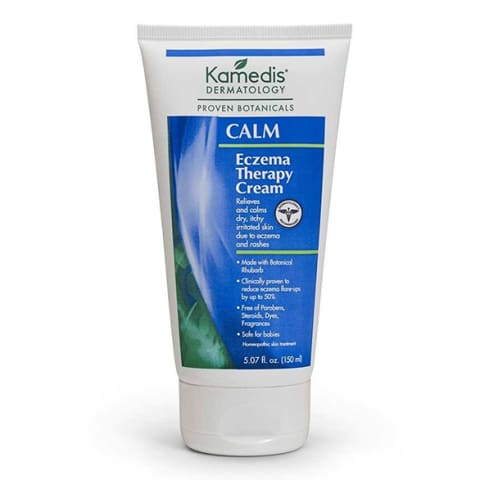 Eczema Therapy Cream
For winter:
This cream blends the brand's star (squalane, a powerhouse ingredient in its own right) with a trio of other ultra-hydrators: hyaluronic acid to attract water, omega fatty acids to soften skin, and acai berry sterols for antioxidant protection. The result is a decadent cream that checks all the boxes. Winter skin doesn't stand a chance.
Squalane Omega Repair Cream, Biossance ($58)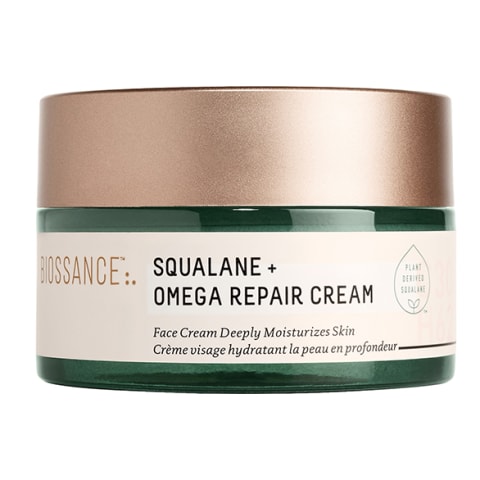 Biossance
For summer:
This 99% natural antioxidant-rich lotion helps brighten skin for the ultimate healthy glow. (Who doesn't want a little extra luminosity come summer?) And the hybrid gel-cream texture makes it perfect for those warmer months; it's equal parts breathable and cushioning.
Truly Glowing Gel Cream, Burt's Bees ($17.99)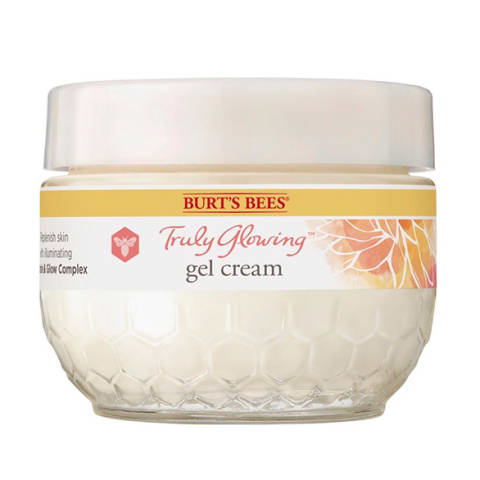 Burt's Bees
For day:
This easygoing face lotion is a light-weight blend of amino acids, triglycerides, and glycerine to hydrate skin all day long. There's also zinc oxide, a mineral sunscreen ingredient, to offer an SPF of 15. (Sun exposure not only ages skin but can make it more prone to dryness).
The Essential Moisturizer, Atticus ($34)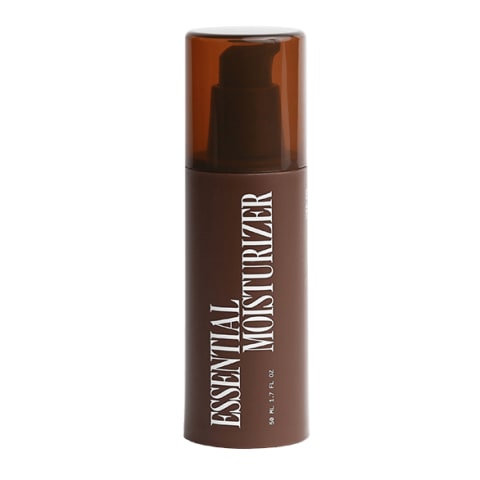 Atticus
For night:
Calling this mask a dream was spot on: This sleep mask combines things like goji berry, prickly pear, and maqui fruit extracts—along with a healthy dose of vitamin C and E. Then the hydration comes from four potent ingredients: squalene, betaine, hyaluronic acid, and glycerin.
Superberry Hydrate Glow Dream Mask, Youth To The People ($48)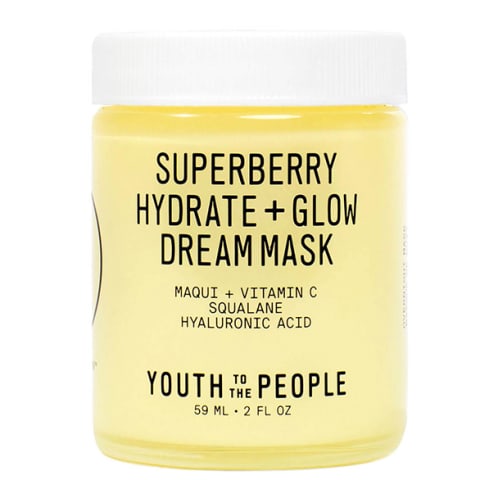 Youth To The People
The beauty breakdown.
Hydrating your skin inside and out is the best way to support your skin barrier. And while so much of it seems intuitive, you may be making some big mistakes along the way. But if you stick with a holistic approach, you're setting yourself up for success long term.
If you are pregnant, breastfeeding, or taking medications, consult with your doctor before starting a supplement routine. It is always optimal to consult with a health care provider when considering what supplements are right for you.
Alexandra Engler
mbg Beauty Director
Alexandra Engler is the beauty director at mindbodygreen and host of the beauty podcast Clean Beauty School. Previously, she's held beauty roles at Harper's Bazaar, Marie Claire, SELF, and Cosmopolitan; her byline has appeared in Esquire, Sports Illustrated, and Allure.com. In her current role, she covers all the latest trends in the clean and natural beauty space, as well as lifestyle topics, such as travel. She received her journalism degree from Marquette University, graduating first in the department. She lives in Brooklyn, New York.