For years, the Mediterranean diet has been ranked the top diet for overall health by U.S. News & World Report. Aside from being nonrestrictive, flexible, and relatively simple to follow, the Mediterranean diet has many proven health benefits, like reducing the risk of metabolic syndrome, improving heart health, and supporting healthy aging.
Whether you choose to follow the eating style for its delicious and vast range of whole foods, or for its known health benefits, there's no better meal to start with than breakfast. We rounded up 11 of our favorite breakfast recipes that you can enjoy while following a Mediterranean diet:
1.
Sweet Potato Breakfast Patties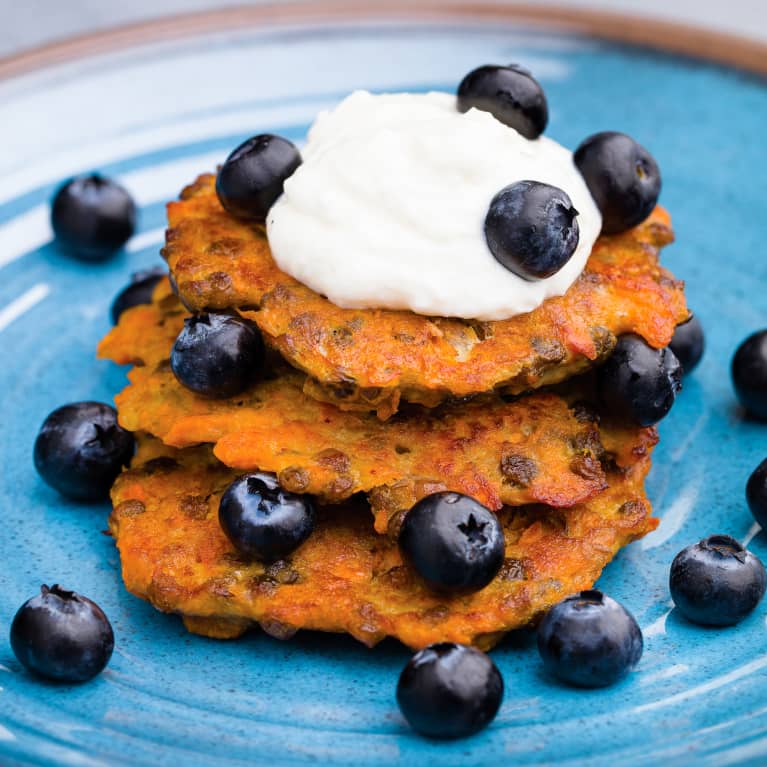 2.
Greek Yogurt With Fruit & Honey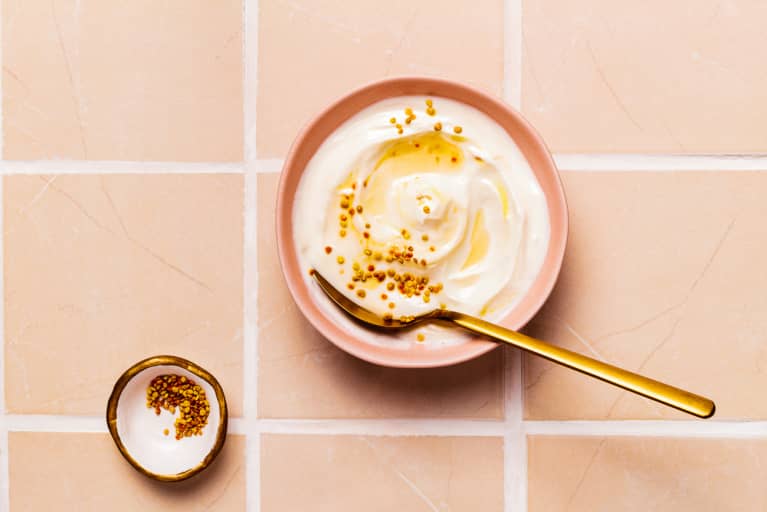 If you're looking for a quick but nourishing breakfast option, yogurt bowls are almost always a good idea. This Greek yogurt recipe requires only two ingredients to make at home. When it's had time to thicken and chill in the fridge, top it with Mediterranean-diet-approved fruits, like figs, pomegranate seeds, or berries, and a drizzle of honey. For extra protein and crunch, add walnuts.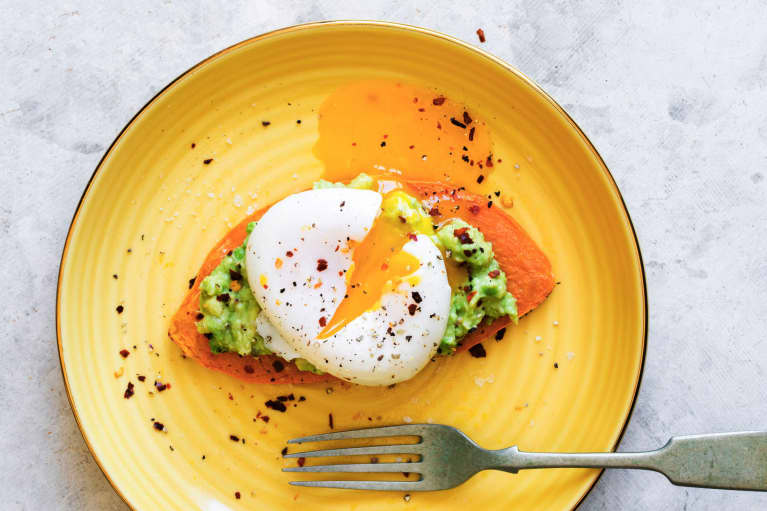 While you can enjoy whole grain breads on the Mediterranean diet, try switching up your avocado toast with these sweet potato toasts. You'll get the same satisfaction from the smoked salmon and avocado toppings but with a more nutrient-dense sweet potato vessel.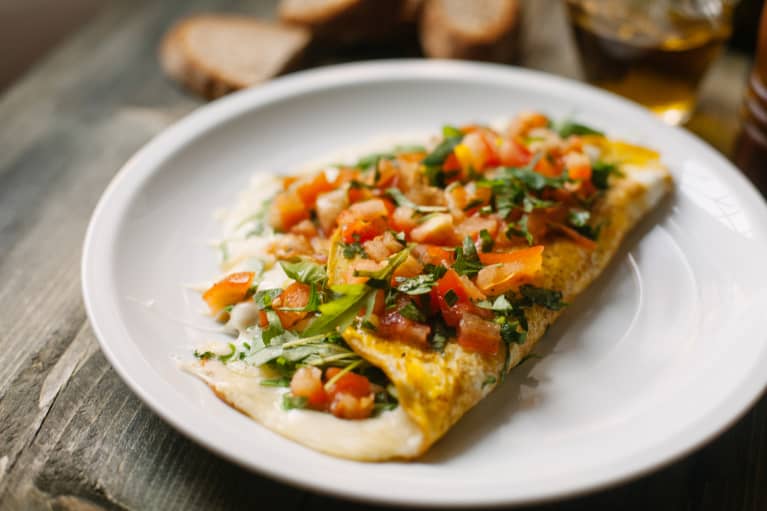 This Spanish omelet, also called a Spanish tortilla or Tortilla española,, is made with high-fiber potatoes and nourishing vegetables like red bell peppers and sweet onions. Though it's technically a breakfast food, the Mediterranean staple is also great for lunch or dinner.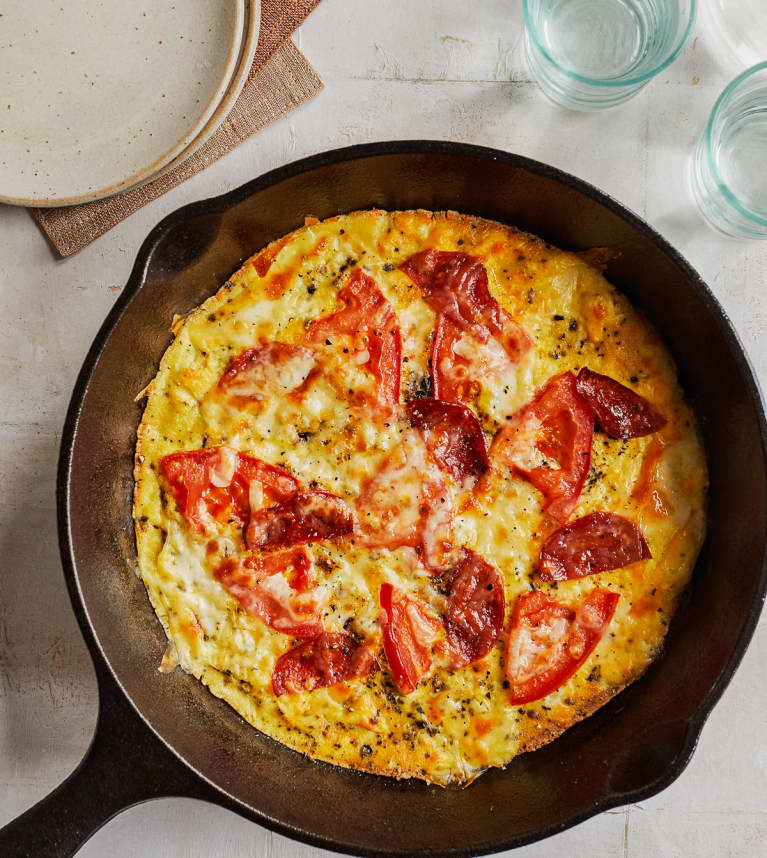 Though this keto breakfast pizza calls for pepperoni, simply substituting sautéed spinach, roasted red peppers (feel free to use canned peppers), or onions will make it both nutritious and Med-diet-approved.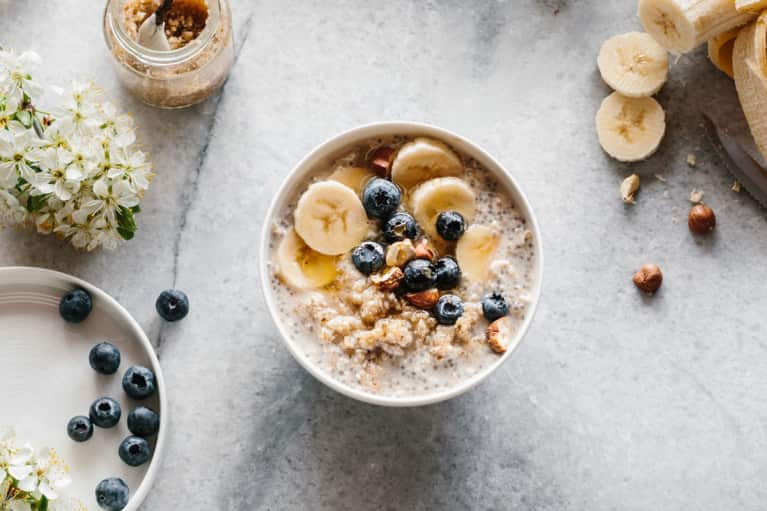 Oatmeal with an egg is surprisingly not the same thing as savory oatmeal. While you can add pureed vegetables or savory spices, this meal can also be enjoyed more traditionally with berries, cinnamon, and honey. The eggs simply work to make the dish creamier and more filling.
7.
Egg & Tomato Shakshuka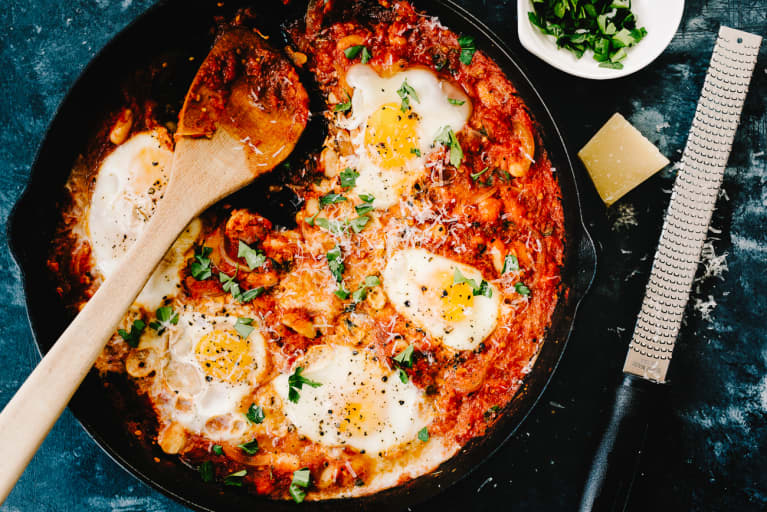 Egg shakshuka is a common Middle Eastern dish that's both comforting and nutritious. Like most shakshuka, this one provides a good amount of vitamin C and beta-carotene from the red peppers and tomatoes. The less common addition of Brussels sprouts, spinach, and zucchini, however, also ensures you start your day with a good amount of green vegetables.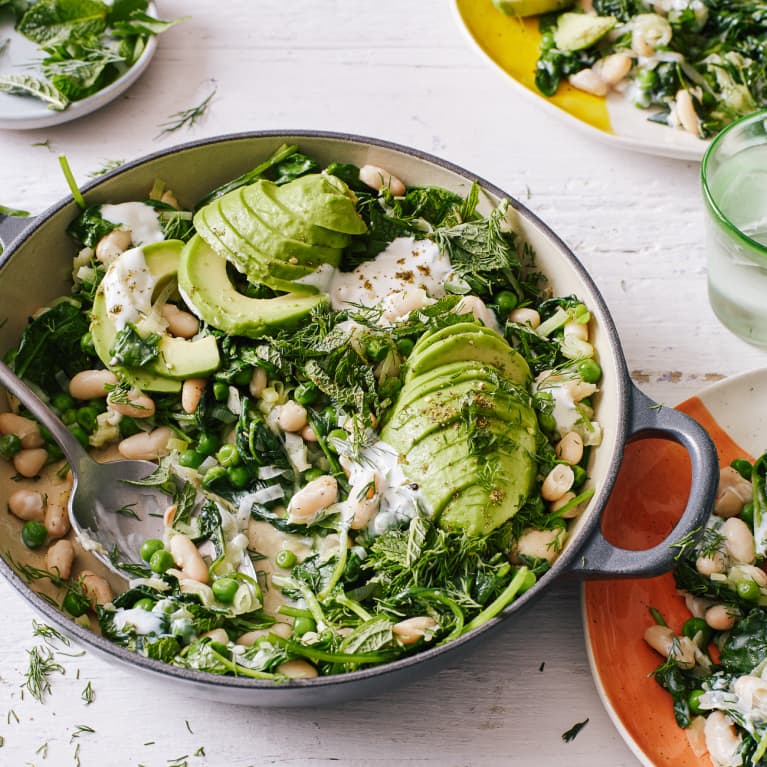 If you don't eat animal products, you can still enjoy a Mediterranean shakshuka dish...just with a twist. This vegan green shakshuka features plant-based yogurt instead of eggs. It's also packed with dark green leafy vegetables, herbs, and cannellini beans, which means it's bursting with vitamins A, B5, B6, C, E, and K; folate; potassium; manganese; and thiamine; along with protein and fiber.
9.
Cauliflower Smoothie With Blueberry & Cinnamon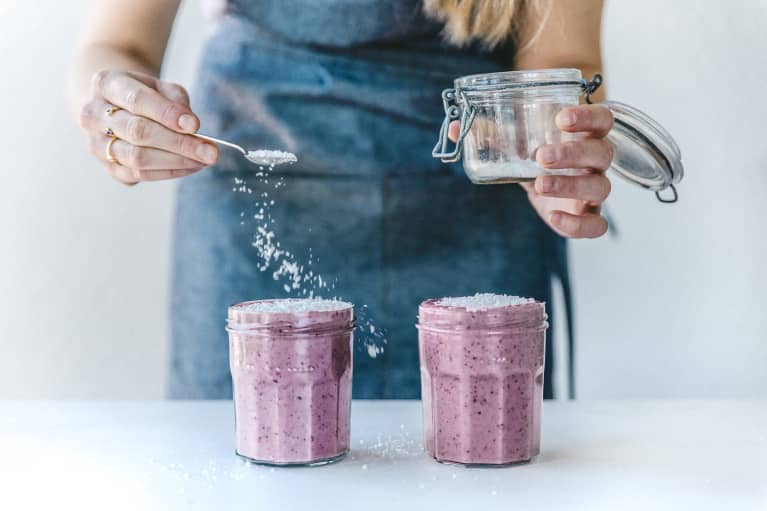 10.
Nut Butter With Whole Grain Toast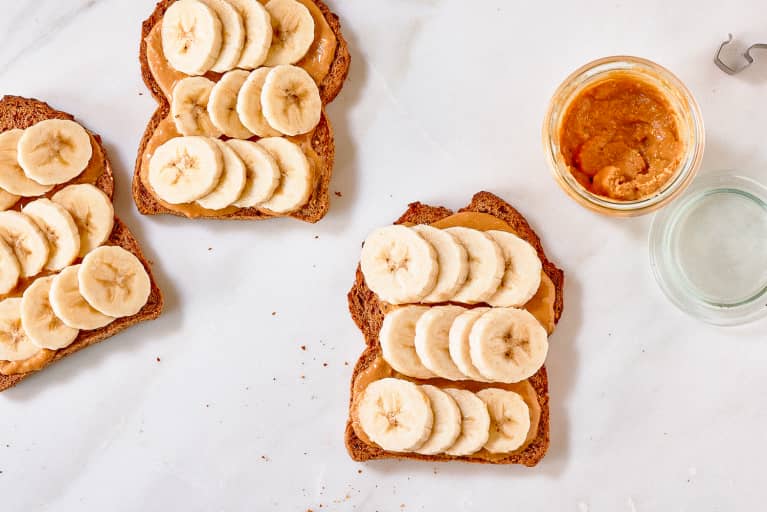 Nuts are a primary staple in the Mediterranean diet. Making a homemade nut butter, like cardamom pistachio, will ensure that your creamy spread doesn't have any added sugars or other additives. Simply toast a piece of whole grain bread, lather on your nut butter, and you've got a protein-packed breakfast.
11.
Superfood Breakfast Bowl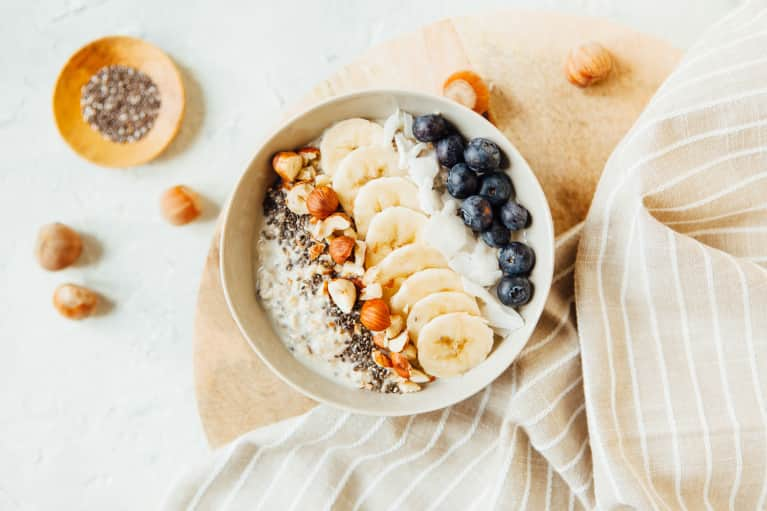 This superfood breakfast bowl is high in healthy carbohydrates, which provides both fiber and energy to hold you over until lunchtime. The combination of berries, vanilla, and cinnamon adds a sweet burst to the quinoa porridge.