8 Habits That Could Help Manage Inflammation, Naturally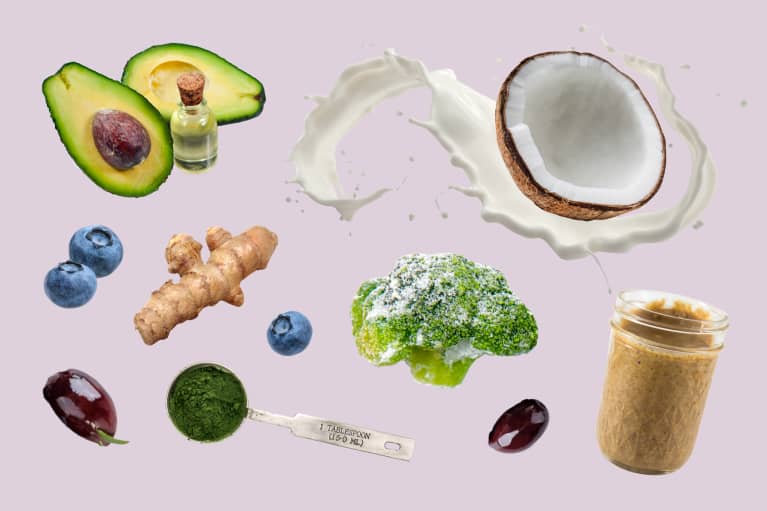 Last updated on May 31, 2021
Inflammation has developed a pretty bad reputation in the health and nutrition world. Because it's often deemed problematic, many people are surprised to discover that the body's inflammatory response is actually set up to heal, not harm—to an extent, that is.
Think of a swollen sprained ankle, a stinging cut finger, or a throbbing head cold. Inflammation makes its presence unmistakably known. This form of inflammation, called acute inflammation, is a beneficial and necessary part of our immune system.
When the body doesn't heal, but continues to produce inflammatory compounds, that's when things become tricky. This type of inflammation is called chronic inflammation, and it can lead to low energy levels, disease, and premature aging.
While it's important to speak to your doctor before making any major dietary or lifestyle changes, there are a few simple, and natural ways to manage inflammation daily.
1.
Drink plenty of water.
"Dietary fiber intake is associated with decreased oxidation of lipids, which in turn is associated with decreased inflammation," says a study published in The American Journal Of Clinical Nutrition. Additionally, these plant-based compounds will help feed the microbes in your gut, leading to healthier digestion.
To add more fiber to your diet, opt for whole grains such as whole oats, brown rice, or quinoa, and eat plenty of high-fiber veggies and fruits.
4. Go for more probiotics.
5. Fill your plate with leafy greens.
Dark leafy green vegetables (such as spinach, kale, broccoli, chard, and collards) are packed with antioxidants, which help manage inflammation. Plus, they're rich in fiber, vitamins, and minerals for a nutrient-dense base to salads, side dishes, or smoothies.
6. Don't forget your omega-3s.
Low levels of omega-3 fatty acids have been associated with high levels of depression and chronic inflammation. Adding these healthy fats to the diet, with wild salmon, sardines, walnuts, flax seeds, and avocado, may provide anti-inflammatory benefits and support mental health.
7. Choose healthy cooking oils.
Want to turn your passion for wellbeing into a fulfilling career? Become a Certified Health Coach! Learn more here.