The Nutrient-Dense Food This RD Always Adds To Her Grocery Cart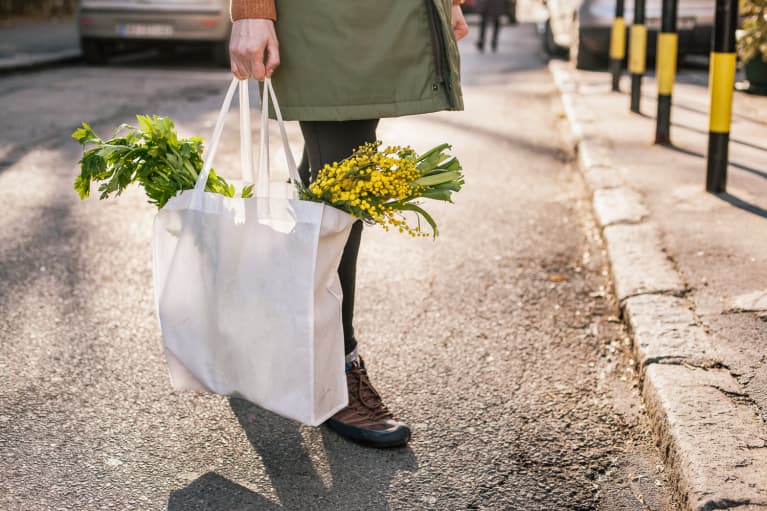 As a registered dietitian and nutritionist, Maya Feller, M.S., R.D., CDN, knows a little something about shopping for healthful foods. She also, like the rest of us, has had to adapt to the stress-inducing thought of shopping during a pandemic.
To avoid grazing shoulders with strangers in a crowded supermarket, Feller's shopping habits have adapted. "These days, it's ordering online," she tells mbg—but what she adds to her virtual cart remains the same.
The food she never leaves the grocery store without.
"I always have an assortment of leafy greens, including sweet and bitter greens," Feller says.
Her fruit and vegetable choices will vary depending on the season, and her protein sources change based on the recipes she plans to make. Regardless of it all, Feller wouldn't dream of leaving the store without an assortment of greens.
Many people are partial to neutral greens, like spinach, kale, or green leaf lettuce, but bitter foods may actually be better for the immune system. "I can tolerate and really enjoy bitter greens, like dandelion and beet greens, so I cook them often," Feller says.
Along with the two she mentioned, bitter greens include carrot greens, collard greens, endive, watercress, arugula, and radicchio, to name a few. Just pair these foods with something sweet, like dried or fresh fruit, or massage them in oil before sautéing to cut the bitter flavor. "I love them wilted with onion and garlic," Feller says.
Leafy greens can be used for breakfast, lunch, and dinner. Here are a few of our favorite ways to use them, from classic salads to decadent pastas:
Grocery shopping may look different today, whether you order online or go safely in person. Maintaining consistency in your purchases may provide a sense of normalcy or, at the very least, take some stress out of the decision-making process. If you're not sure where to start, take a tip from Feller and browse the greens aisle.