The Anti-Inflammatory Diet I Recommend To ALL My Patients
Physician
By Bindiya Gandhi, M.D.
Physician
Dr. Bindiya Gandhi is an American Board Family Medicine–certified physician who completed her family medicine training at Georgia Regents University/Medical College of Georgia.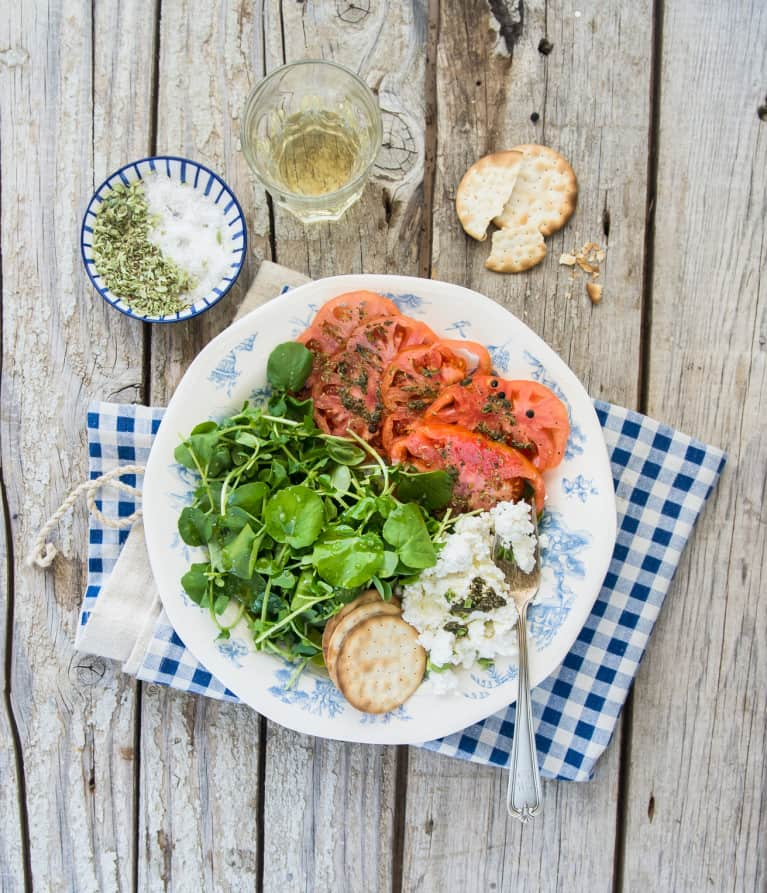 I was recently in Greece and instantly fell in love with the Mediterranean diet. My family and I have adopted these healthy diet concepts over the last five years, but experiencing it firsthand gave me a completely different perspective.
And with so many health benefits and tasty food options, what's not to love?
This anti-inflammatory diet is recommended for patients with heart disease, diabetes, Alzheimer's, and depression to name a few.
It's associated with decreased cardiovascular disease, along with a healthy lifestyle. It reduces total cholesterol and improves LDL (bad cholesterol) with lower risk of recurrent heart disease and cardiac death.
It also decreases inflammatory markers and is shown to be linked to reduced risk of breast and colon cancer. It's also effective for treatment of hypertension, metabolic syndrome, and other inflammatory and autoimmune conditions.
The Mediterranean diet is rich in vegetables and fruits, legumes, nuts, fish, and low-fat dairy. It's full of antioxidants, fiber, omega-3 fatty acids, and numerous sources of protein and minerals.
It's usually the diet I recommend for my diabetic, heart disease, and autoimmune patients who do not have any food allergies or intolerances.
The Mediterranean diet is rich in monounsaturated fats like olive oil and polyunsaturated fat including omega-3 and -6 fatty acids, coming from fish. Try incorporating fatty fish like salmon, sardines, mackerel, albacore tuna, or herring at least two times a week and saving red meat for special occasions or once a week.
Walnuts, almonds, pistachios, and other nuts all provide cardioprotective benefits, as well as important minerals like magnesium and zinc, fiber, even flavonoids. I always recommend patients snack on nuts during the day if they're not allergic.
Olive oil, garlic, and lemon are the main ingredients to many of the savory, scrumptious Mediterranean dishes. Start replacing butter or margarine with rich organic extra-virgin olive oil. You can drizzle olive oil on salads and cook with it at moderate temperatures.
Low-fat dairy like Greek yogurt, goat milk, feta cheese, and goat cheese are enjoyed sparingly.
Fresh Greek yogurt with honey with fresh fruit is adored by many and is full of protein, calcium, and vitamin D. Try to get two to three servings of dairy per week.
Vegetables and fruits are a great source of phytonutrients and a staple in the Mediterranean diet. The Greeks eat greens at every meal, starting off with a veggie omelet.
They also eat traditional Greek salad made with tomatoes, cucumber, green peppers, onions, olives, and feta.
They enjoy they eggplant-based dip babaganoush and artichokes, which are great prebiotics and good for your digestive system. Stuffed grape leaves, sautéed mushrooms, and olives all make excellent appetizers and are full of vital nutrients and minerals.
Eating fruit for dessert helps to avoid processed sugars and additional carbohydrates.
My rule of thumb is to make sure you're getting some sort of veggies at every meal, including snacks.
Legumes and healthy grains like quinoa and barley are a healthy source of fiber, protein, and micronutrients including magnesium, zinc, and copper.
A high-fiber diet improves diabetes and glucose intolerance, keeps you full, and makes you less likely to weight gain. Over the last few years, whole grains and legumes have gotten a bad rap, but those who can tolerate them can reap many nutritious health benefits.
Hummus made of chickpeas is full of protein and fiber and is a great snack.
Alcohol isn't all bad! The Greeks, like many other Europeans, enjoy wine with their dinner. One to two glasses of alcohol has been shown to reduce cardiovascular-related deaths.
Enjoying life, food, atmosphere, and ambience are all part of the Mediterranean culture and show us that eating well and living well go hand-in-hand.