The 6 Foods You Need To Clear Brain Fog & Boost Energy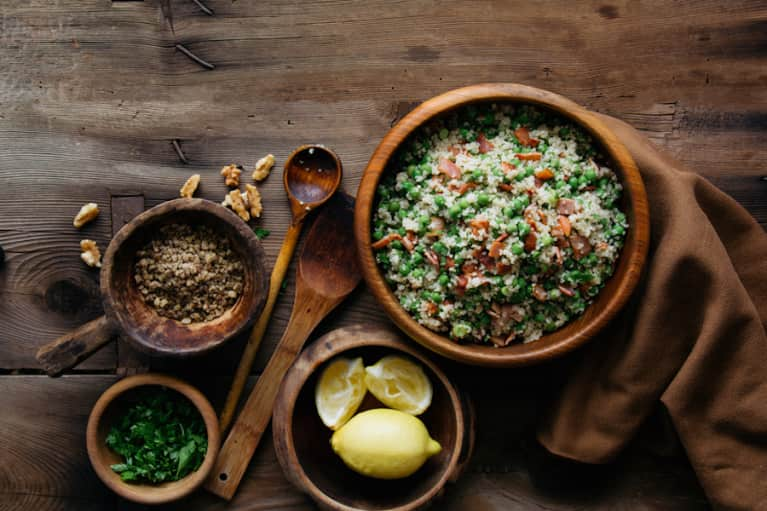 What is your go-to pick-me-up when you are feeling tired and unfocused?
Coffee, tea, an energy drink?
As it turns out, your brain may be asking not for stimulants but for antioxidants. Certain antioxidants such as luteolin, apigenin, and quercetin have neuroprotective properties that can boost your memory, attention, concentration, and energy.
To beat brain fog and energize your body, you should eat to optimize your blood flow and prevent oxidative stress. Luckily, many whole foods are packed with these antioxidants and nutrients so they'll leave you feeling sharp, focused, and energetic as ever:
According to the USDA, dried oregano is one of the richest food sources of luteolin—a plant compound with impressive antioxidant, anti-inflammatory, and neuroprotective properties that can improve your cognitive function.
Studies show luteolin can prevent neuron death and reduce the triggering of inflammatory mechanisms in your brain. It has been shown to improve memory and preserve cognitive function in animals as well as boost attention in children with autism.
Other studies have found that oregano has a mood-enhancing effect on your brain by increasing the concentration of feel-good neurotransmitters like serotonin and dopamine.
Another neuroprotective flavonoid, quercetin, can be found in abundance in dill. Quercetin can improve memory and brain retention, and it can also fight oxidative damage in the brain's nerves and blood vessels.
Dill has been shown to enhance circulation by regulating platelet function. Your brain needs proper blood flow and optimal neuron function to stay sharp and clear, so make sure to include this herb in your salads, wraps, sandwiches, and smoothies.
Whether enjoyed dried or fresh, parsley is rich in a flavonoid called apigenin. Much like quercetin, it preserves neurovascular function, boosts memory and learning, improves blood flow, and fights oxidative damage in the brain. It also increases a valuable chemical in the brain called acetylcholine, which allows nerve cells to communicate with other cells. Apigenin can prevent inflammatory responses in the brain that can lead to degenerative diseases like Alzheimer's.
You can grow your own parsley at home, so don't wait any longer to start eating this brain-boosting herb with your meals.
Blueberries are rich in many flavonoids, including anthocyanins, which have powerful neuroprotective abilities. They have a beneficial effect on the hippocampus, the part of your brain responsible for memory and spatial navigation, and can improve memory. Studies have found that these flavonoids can also improve neurotransmission and reduce memory deficit.
Blueberries are perfect when incorporated into smoothies and oatmeal or just enjoyed plain as a snack.
If you want a healthy brain, don't cut chocolate out of your diet! Cacao is packed with a powerful flavonol called epicatechin, which gives your brain a serious boost. Epicatechin improves cerebral blood flow, protects neurons, significantly decreases cognitive decline, and promotes the development of new blood vessels. The better blood flow your brain receives, the sharper and more energetic you'll feel. Epicatechin also protects neurons against damage and reduces neuroinflammation.
In other words, cacao is a superfood for your brain, and you should try working more of it into your diet.
Walnuts are a powerful ally in the fight against brain fog and fatigue. They are packed with a type of polyunsaturated fatty acid called omega-3, which boosts brain and cardiovascular function.
One study found that omega-3 supplementation can significantly improve cognitive performance, and another discovered that walnut consumption can enhance inferential verbal reasoning. In older adults, walnut supplementation can also improve concentration, processing speed, cognitive flexibility, and memory because it helps to fight the cognitive decline that happens as you age.
Walnuts can also decrease cholesterol, lower blood pressure, reduce oxidative stress, and fight inflammation, making them the perfect snack.