The Best Face Oil For Your Skin Type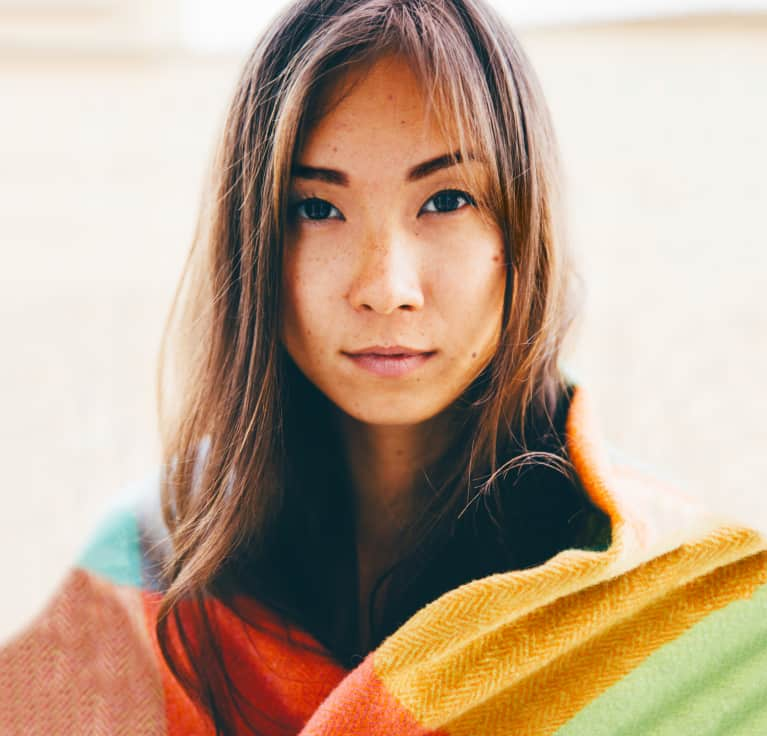 Nowadays, there are so many facial products on the market that it's hard to know which ones are best for your skin type. That combined with the perpetuation of time-honored skin care myths—like, you only need oil if you have dry skin—can make the process of dissecting what your skin needs even murkier. Acne? Unbearable dryness? Too much oil? Genetics, seasonal weather, and our skin care and lifestyle regimens all affect the state of our face. The good news is that using the right vegetable and herbal oils can help you achieve the most vibrant skin ever.
Vegetable and herbal oils are carrier oils with added therapeutic benefits. Many vegetable oils interact well with the skin, providing excellent protective and hydrating properties, such as reducing transepidermal water loss. Beyond that, these oils are a marvelous source of oil-soluble vitamins (A, D, E, and K), fatty acids, and phospholipids. Essentially, these oils are your best bets to maintain healthy skin tone, moisture, and elasticity.
But not all carrier oils are created equal. Here is your comprehensive guide breaking down the best carrier oils for each facial skin type. Plus, included are some easy and affordable DIY face serum recipes.
Got flaking, itchy skin? Apricot kernel may just be your saving grace. While this pale golden and odorless oil is suitable for all skin types, it has an affinity for exacerbated and dry skin. Plus, it has a very light texture that absorbs easily. If you're still not sold on adding some apricot kernel oil to your face serum, you should know that it contains a high amount of b-sisterol, which is known to quell inflammation and exhibit anti-inflammatory activity. Looking for a substitute? Sweet almond oil has a similar therapeutic profile!
How-To: For a daily, nourishing oil, take a 1-oz. glass dropper bottle, add 4 drops lavender, 3 drops helichrysum, and 3 drops geranium. Top it off with apricot kernel oil. Feel free to use other skin-loving essential oils or just use the carrier oil.
Hailing from Morocco, argan oil has a clear golden hue and faintly nutty aroma. It's the go-to oil for mature, damaged skin, which is why I include argan oil in all of my facial blends. If you're looking to slow down the clock, reach for this oil as it's been demonstrated to decelerate wrinkle formation. While deeply nourishing, argan is also anecdotally known for healing pimples.
How-To: In a 1-oz. glass dropper bottle, add 5 drops frankincense, 3 drops carrot seed, and 1 drop patchouli. Fill the rest of the bottle with argan oil and apply to crow's feet, smile lines, and other wrinkles after cleansing.
While some botanical beauty experts would skip right over avocado, I think this one's a healing and versatile dark horse. Boasting a light-green color (due to lots of chlorophyll), avocado oil is viscous but incredibly penetrating—sinking right into the skin. Unknown to many is avocado's existing popularity on the beauty scene as it's the only vegetable oil containing vitamin D, plus its high phytosterol content. In ayurveda, the heaviness of avocado oil is encouraged for those who primarily identify with the dosha vata. The mildly herbaceous aroma blends well with other oils, and it's very occlusive—promoting cellular regeneration and healing even the worst skin woes. It's really ideal for those with temperamental skin, as well as postmenopausal and delicate skin.
How-To: For a relaxing, healing overnight face oil treatment, add 3 drops myrrh, 2 drops sandalwood, and 3 drops lavender in a 1-oz. glass dropper bottle. Top it off with a combination of three-quarters avocado oil and one-quarter castor oil, which is great for improving hyperpigmentation and blemishes.
If your skin is in need of some revitalization, add evening primrose oil into your daily skin care ritual. It's light in color and texture, but it packs a definite punch. When skin appears dull and lifeless, give your elasticity a boost with this oil that's rich in the important fatty acid gamma linolenic acid (GLA). This oil has a cooling effect that improves inflammatory conditions, like acne and eczema. It's ideal for parched skin and also gentle enough for daily use on the face.
How-To: If your skin is flaring up (redness galore!), add 1 drop ylang-ylang, 1 drop rose, and 1 drop neroli into a 1-oz. glass dropper bottle. Fill the rest of the bottle with evening primrose oil and feel free to add in borage seed oil for an extra punch.
One of the most stable carrier oils due to its long shelf life (a whopping two years!), jojoba is technically a liquid wax. It's odorless and has a vivid yellow color and light texture. If you have oily, combination, or acne-prone skin, then jojoba is for you. Jojoba helps clear up skin—doing away with clogged pores and maintaining a balanced skin pH, and it has been clinically demonstrated to work wonders for inflamed skin conditions.
Plus, as an affordable and likely accessible option, jojoba is an attractive option.
How-to: If you have oily skin, add 3 drops geranium, 2 drops patchouli, and 1 drop tea tree into a 1-oz. dropper bottle. Fill the rest of the dropper bottle with jojoba and a touch of sunflower oil.
Along with evening primrose, rosehip seed is a top facial fanatic favorite. Trust me, it's as luscious and light as it sounds. If you're searching for a serious skin regenerator, look no further than rosehip seed oil. The chief bioactive component, tretinoin, has been clinically identified as responsible for repairing tissue. Scars? Skin burns? Hyperpigmentation? Rich in linoleic acid, rosehip takes home top marks for regeneration and healing. In ayurveda, it's appropriate for all doshas and constitutions.
How-To: This is my personal daily face oil recipe! I add 5 drops helichrysum, 3 drops rose, and 1 drop cape chamomile into a 1-oz. bottle. Top off the blend off with equal parts argan, rosehip seed, and evening primrose oils.
Similar to avocado, this may not make every aficionado's list. But if you are young and often find yourself lamenting over why you never used sunscreen despite your mother's incessant badgering all those years, then sea buckthorn is the hope you need. It aids with recuperation in the most problematic skin situations, most notably helping to reverse damage from strong sun and medical radiation. If your skin needs some extra cell and antioxidant protection, then try sea buckthorn oil. But watch out! The high beta-carotene content makes this thicker oil give off a slightly orange tint. So if you use it, be sure to combine it with other oils. A little goes a long way!
How-To: Got sunburn? Add 2 drops lavender, 2 drops roman chamomile, and 1 drop helichrysum into a bottle. Top off the blend with pomegranate and pumpkin seed oils, and only 2 to 3 drops of sea buckthorn oil.
Remember, if you're using face oils, don't forget this essential step. Plus, if you want to use a serum too, here's exactly how to layer your skin care.