4 Healthy Herbs & Spices This Nutritional Psychiatrists Uses To Elevate Meals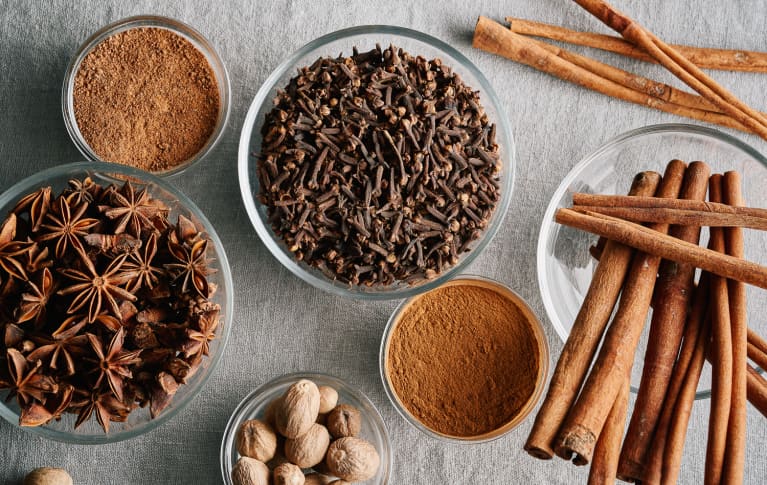 Many people associate undressed salads and unseasoned chicken with "health," but eating nutritious foods doesn't have to be boring. In fact, keeping your meals devoid of flavor actually limits their potential benefits.
According to nutritional psychiatrist Uma Naidoo, M.D., utilizing spices and herbs is a surprisingly easy way to increase the nutritional value of a dish.
"In the U.S., we rarely think about these ingredients in terms of nutrition," Naidoo says. "Salt and pepper have been widely used as a main seasoning, but the benefits packed in herbs and spices are mind-blowing."
The health benefits of 4 herbs and spices.
These sometimes overlooked kitchen staples are "powerful in nutritional psychiatry," Naidoo tells mbg, as they have been proved to support both mental and physical health. Here are a few of her favorite herbs and spices, plus their potent benefits.
Flavorless meals are not synonymous with health—they're actually quite the opposite. Adding herbs and spices to food and drinks is a super-simple way to elevate their benefits. If you're not doing so already, it's time to crack into that spice cabinet.