Need A Quick Dinner Idea? Try This Delicious & Easy Turmeric Chicken Recipe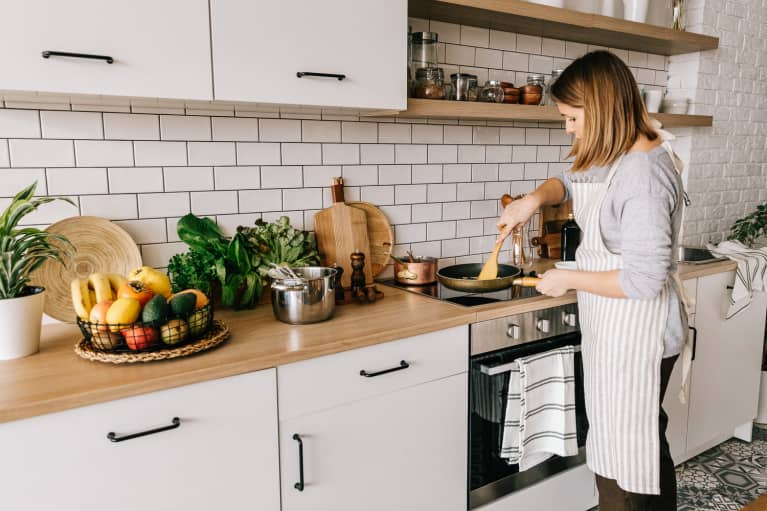 Our editors have independently chosen the products listed on this page. If you purchase something mentioned in this article, we may
earn a small commission
.
Often, our favorite recipes are the simple ones—the sort of meal that, after cooking it once, you hardly need to look at the recipe to make it a second (or third, or fourth) time.
"This simple stir-fry is earthy and golden with turmeric and sweetened with honey that caramelizes and builds flavor," writes Christopher Kimball in the introduction to this recipe, which appears in Milk Street's latest cookbook Cookish: Throw It Together.
He also advises taking care when slicing the onions: Though you may be tempted to slice them thinner, you'll want to aim for those ½-inch-thick pieces so they soften, but don't completely lose their texture, when cooking.
We love cooking with turmeric because of its ability to help boost mood and support the immune system. And adding it to the chicken in this recipe makes for a colorful final dish that feels almost too fancy for a weeknight. But the best part? Start to finish, it should take only about 25 minutes.
Stir-Fried Turmeric Chicken
2 tablespoons honey
2 teaspoons soy sauce
¾ teaspoon ground turmeric
2 tablespoons neutral oil, divided
Kosher salt and ground black pepper
1½ pounds boneless, skinless chicken thighs, cut into 1-inch chunks
1 small red onion or yellow onion, halved and sliced ½ inch thick
2 tablespoons grated lime zest, plus
1 tablespoon lime juice, plus lime wedges to serve
Optional garnish: Thinly shredded red cabbage
In a medium bowl, stir the honey, soy sauce, turmeric, 1 tablespoon of oil, and ¾ teaspoon of salt. Stir in the chicken.
In a 12-inch nonstick skillet, heat the remaining 1 tablespoon of oil until shimmering. Add the chicken and cook, stirring, until well browned.
Add the onion and cook, stirring, until the chicken is opaque throughout and the onion is wilted but still crunchy.
Off heat, stir in the lime juice and half the zest. Season with salt and pepper, then sprinkle with the remaining zest. Serve with lime wedges.