Your Guide To The Root Chakra (Infographic)
With an abundance of chakra-related information at our fingertips, it can be overwhelming to try to make sense of it all. So we'd like to make it fun and simple for you with this guide to the Root Chakra (Muladhara).
The first of seven in this series, "Your Guide To The Root Chakra" breaks down everything you need to know, from its location in the body, to the physiology and psychology behind it, to which healing herbs are most optimal to promote balance.
As this chakra is the foundation of our sense of stability and feeling grounded, it's crucial to regularly check in with ourselves to ensure this area of the body is in harmony.
Helpful tip: Meditate on the mantra, LAM, the primordial sound of the earth.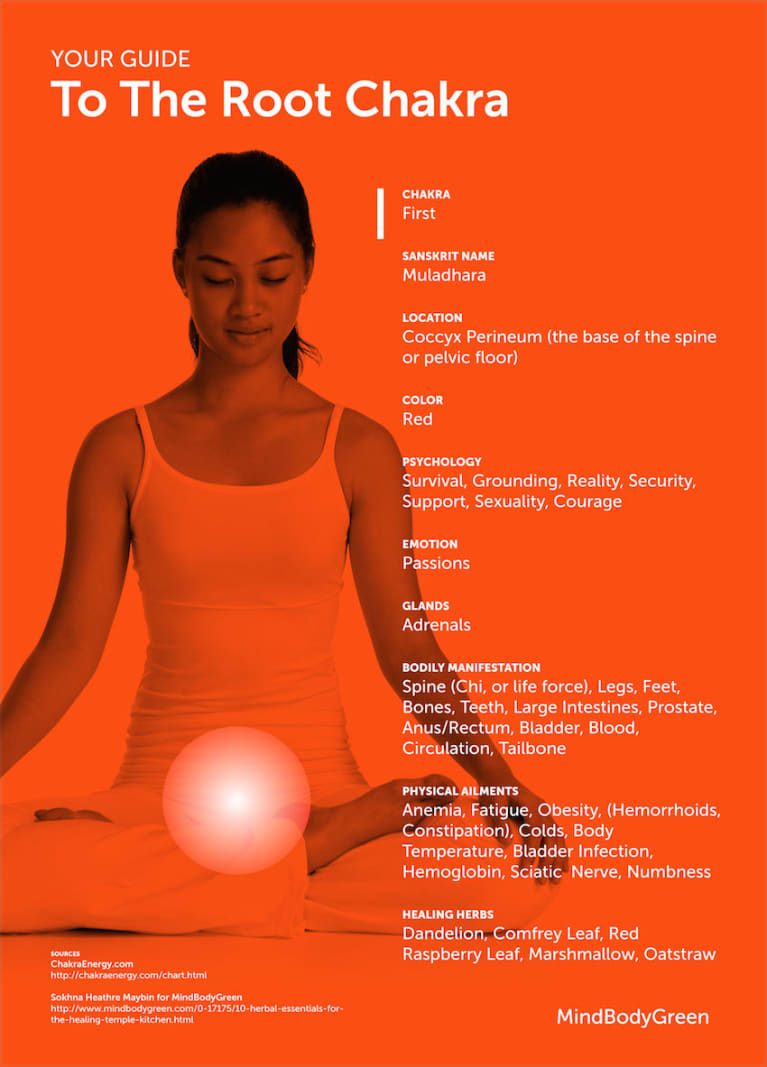 In order to balance our root, we must turn inward and send our attention there to help clear away any blockages. Grounding yoga poses and guided meditations are always a fine place to start! We hope this brings you a greater understanding of the subtle, energetic body.
Graphic design by MBG Creative