Melissa Urban Trusts This Vitamin D3 Supplement To Achieve Sufficiency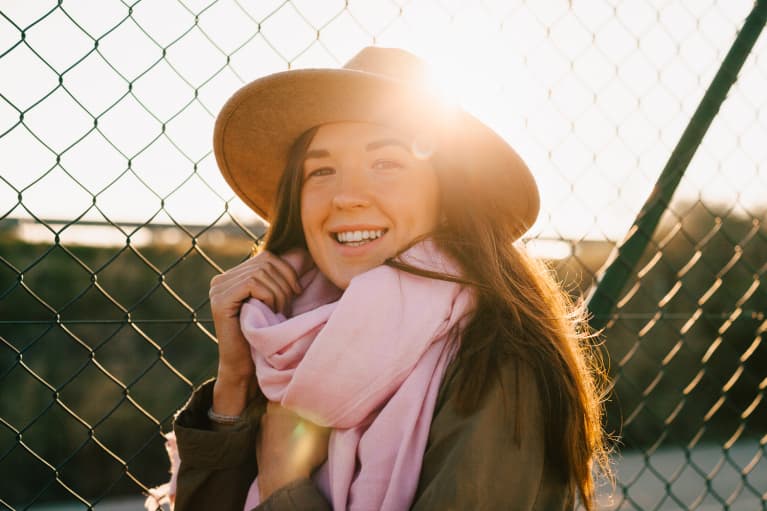 Our editors have independently chosen the products listed on this page. If you purchase something mentioned in this article, we may
earn a small commission
.
If anyone knows about optimizing their health and holistic well-being through nutrition, it's Melissa Urban, Whole30 co-founder and CEO and New York Times bestselling author (her newest book, The Book of Boundaries, comes out October 2022).
If you're not already familiar with Whole30, it's a no-nonsense 30-day challenge to cut out processed foods (think added sugars, grains, alcohol, MSG, sulfites) and pack your plate with vegetables, fruits, meat, natural fats, herbs, and spices. As mbg's health and fitness director Kristine Thomason described to her friends while trying the new Whole30 plant-based program, "It's not a diet, more of a monthlong self-experiment."
While maintaining any diet that primarily consists of whole foods can certainly kick-start your health, there are some nutrients that are just harder to get through food—like vitamin D. The truth of the matter is that vitamin D deficiency and insufficiency affect 29% and 41% of U.S. adults, respectively. In this video testimonial, Urban shares that like many Americans, she has found it challenging to maintain healthy levels of vitamin D.
"I've been supplementing with D3 for many years since genetic testing showed me that I don't absorb vitamin D3 as well as a lot of folks. Working with my functional medicine doctor, it's been really hard for me to get my D3 levels up to a healthy range," she explains.
Why Melissa Urban swears by vitamin D3 potency+.
After years of vitamin D3 supplementation with minimal results, Urban finally decided to give mbg's vitamin D3 potency+ a try. "I decided to try mindbodygreen's formula because first and foremost, I trust them," she says, adding, "Their formulas are incredibly well-researched and so thoughtful."
While Urban was taking vitamin D3 supplements before, she shares that taking vitamin D3 potency+ helped her achieve healthy vitamin D levels faster and more efficiently than any other product she'd tried in the past.*
"Within three months of using mindbodygreen's D3 formula, my D3 levels went up by 10 points. It might not sound like a lot, but it's the first time I've been able to effectively move the needle just with supplementation,"* Urban explains.
How vitamin D3 potency+ promotes vitamin D sufficiency.
Other vitamin D supplements simply weren't working for Urban. So, what was it about mbg's vitamin D3 supplement that helped her finally achieve her vitamin D goals?* We have a few theories.
Dosage: Vitamin D3 potency+ includes an effective, high-potency dose (i.e., 5,000 IU) of sustainable vitamin D derived from algae. That's significantly higher than many vitamin D products on the market—and experts agree most of us need that much to achieve truly optimal levels.*
Form: We offer vitamin D from sustainably sourced organic algae and in the most bioavailable form—vitamin D3—instead of the less effective (aka inferior) vitamin D2.*
Bioavailability: As a fat-soluble vitamin, vitamin D needs a little fat to help it absorb properly. mbg's vitamin D3 potency+ capsules include built-in absorption technology—a trio of organic oils (olive, flax, and avocado), so your body is getting all the vitamin D it needs.*
Are you looking for a more effective vitamin D supplement to replace the one you currently take, wanting to reap the whole-body health benefits that vitamin D offers (there are a lot), or simply trying to maintain healthy vitamin D levels? "Try mindbodygreen's formula,"* Urban encourages. "It's the one that I trust."