6 Reasons Why You Should Eat Chia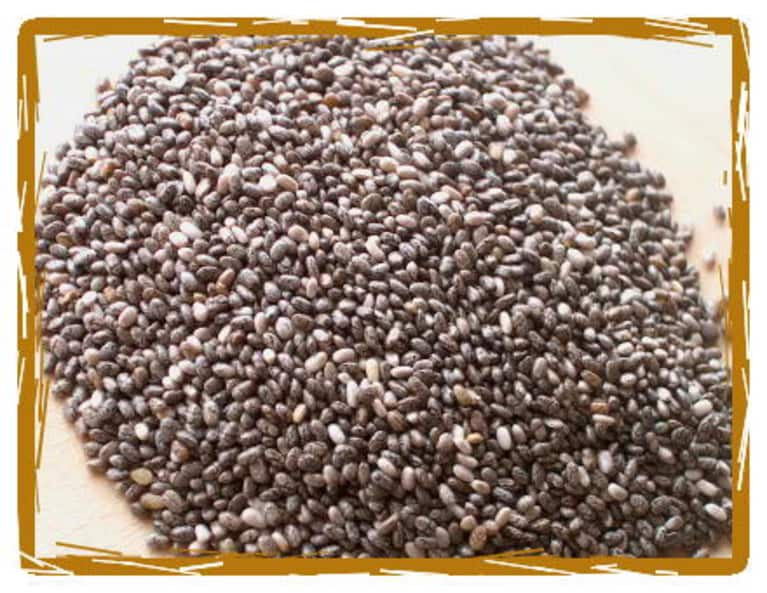 The hottest "it" superfood right now is chia. Yes, it's the same chia as the Chia Pet commercials but it's not green and doesn't grow out of a Mr. T or lamb shaped ceramic planter. I first learned about the health benefits of eating these small black or white seeds more than a year ago and have been enjoying them since. I add it to my smoothies and make a great pudding (see one of my recipes below!) for dessert or a healthy snack. It can also be used as a natural thickener for soups and stews, as an egg substitute, or added to yogurt or oatmeal.
What's so great about these funny named seeds? These tiny raw, gluten-free, vegan seeds outperform more well known 'healthy' foods. They are jam packed full of minerals, omega 3 fats, antioxidants, fiber and are a complete source of protein.
Why should you should eat chia now? Because just 2 tablespoons of chia seeds has:
Five times the amount of calcium in milk (plus boron which helps you absorb it)
Three times the amount of antioxidants in blueberries
Three times the amount of iron in spinach
Three times the amount of fiber in oatmeal
Two times the amount of protein of any other bean, seed or grain
Two times the amount of potassium in a banana
Because chia seeds expand up to 3 times their original size when wet and have such a high fiber content (great for regularity!), they can help you eat less and stay full longer by bulking up your meals and crowding out fat, sugar and calories (great for weight loss!). Consuming chia seeds increase energy and endurance (great for runners!). They also help your body rebuild muscle after exercise and during and post pregnancy. Chia seeds have more Omega 3's and a much longer shelf life than flax (and can be substituted in any recipe for flax).
While there are countless ways to incorporate chia into your daily meals, here is one particularly delicious (and easy!) dessert that you can feel great about eating.
Chai Chia Pudding (Serves 6)
Ingredients:
1/4 cup chia seeds
1 cup unsweetened almond (or coconut) milk
5 pitted Medjool dates
1/2 teaspoon vanilla extract
1/2 teaspoon cinnamon
1/8 teaspoon cloves
1/8 teaspoon nutmeg
1/8 teaspoon ground ginger
Directions:
Combine all ingredients except chia seeds in a high-speed blender and whirl on high until smooth. Whisk liquid into chia seeds in a medium bowl and stir to combine. Place in fridge for 1-2 hours, until thick or overnight. ENJOY!