This Cooking Technique Is Your Ticket To Quick, Healthy Weeknight Dinners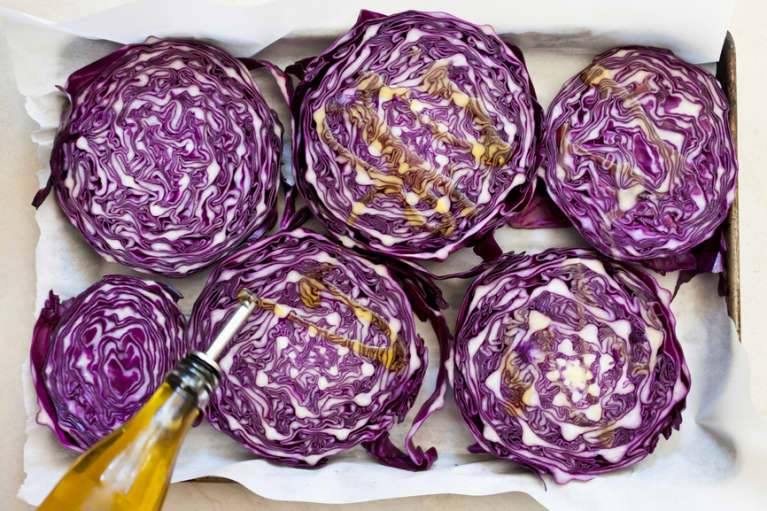 What if I told you that you could make a healthy and delicious dinner with five minutes of prep time, one piece of equipment (well, two if you count the oven), and the majority of cook time would be completely hands-off? Well, preheat the oven and get ready to rock the sheet-pan dinner.
Sheet-pan dinners involve cooking everything on one (occasionally two) sheet pan or baking tray—think combos of protein and veggies becoming all roasted, crispy, and tasty. Chop, season, arrange your tray, and pop it in the oven. While it's in the oven, you can use that spare 30 minutes that you might spend fretting over when to flip the salmon to change into sweatpants, call your mom, or pour yourself a glass of wine. Here's how to do it:
Chop everything into uniform-size pieces, to make sure everything cooks evenly. Some denser ingredients (like meat or root vegetables) will naturally take longer than things like fish or green beans. These quicker cooking foods can be added to the tray part of the way through cooking as needed.
Brush your sheet pan with olive, avocado, or coconut oil. Spread ingredients out on your sheet pan (some recipes may need two sheet pans) and again, start with the foods that take the longest to cook and save space to add other things as you go. Sprinkle with herbs, spices, and salt.
Place your tray in the oven—around 400°F is a good temp for a lot of protein and vegetable combos. Keep an eye on the tray (checking at about the 15-minute mark), as oven temps can vary greatly. Depending on your ingredients, it will take anywhere from 15 to 45 minutes in the oven total.
Once everything comes out of the oven, add any leafy greens you're using (like spinach) to pan immediately to let them wilt. You can also top with leafy herbs or a sauce, if desired. Then you're ready to serve.
Sheet-Pan Winter Buddha Bowls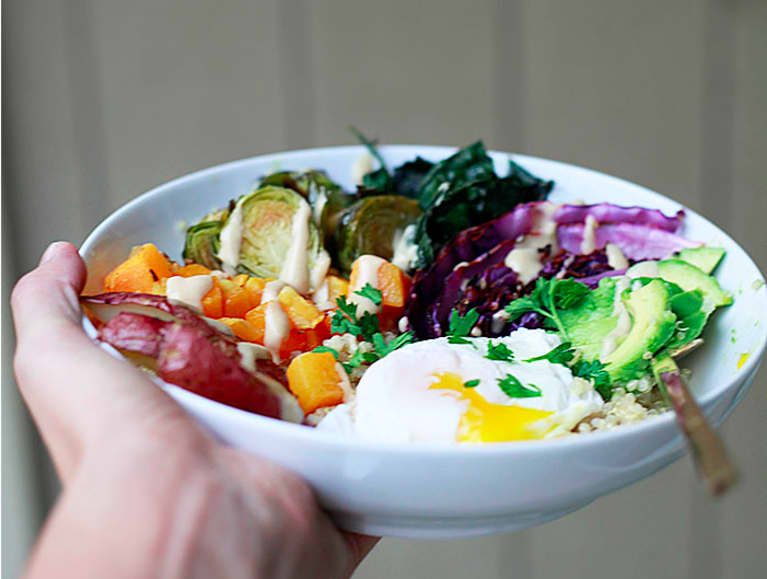 The beauty of the bowl meal made even simpler by cooking all the base ingredients together in the oven.
Teriyaki Salmon + Veggies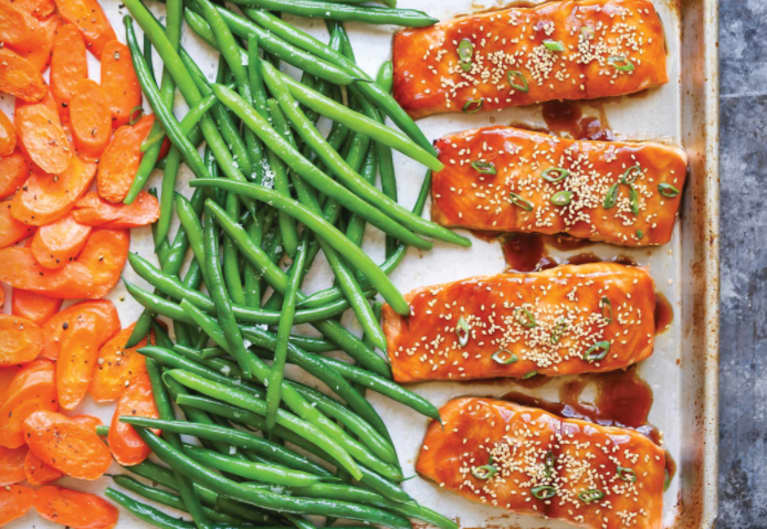 Forget stir fries and let the oven do the work in this extra-quick sheet-pan meal.
Sheet Pan Black Bean + Sweet Potato Hash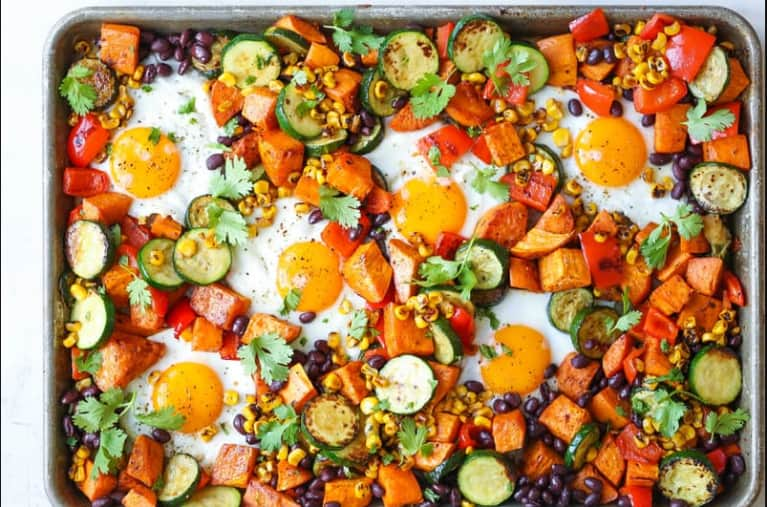 Cooking the eggs on the pan takes this dish to the next level in smart cooking.
Spicy Chicken & Sweet Potato Bowls
Bold flavors, lots of veggies, and easy meal prep all rolled into one.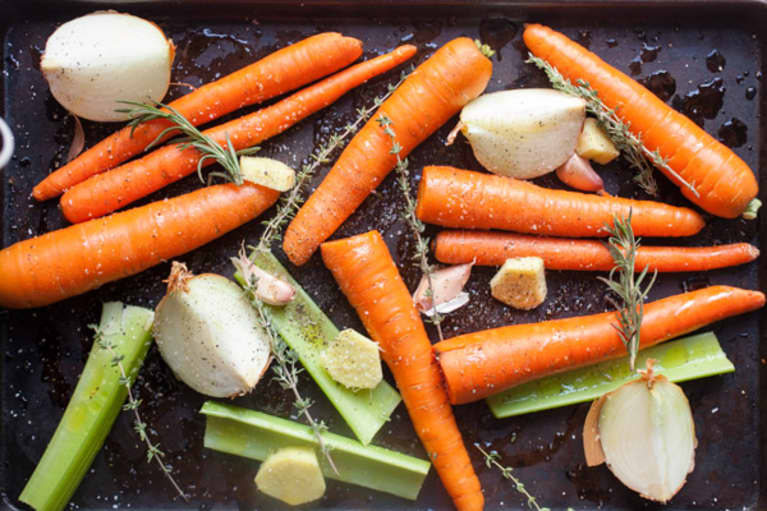 An unconventional soup technique that we should've been using all along. Roast all the ingredients to get the maximum flavor from them, then combine with broth in a blender to puree, and warm to serve. So simple!