Eating For Fitness Performance: Nutrition Insights From A University Sports Dietitian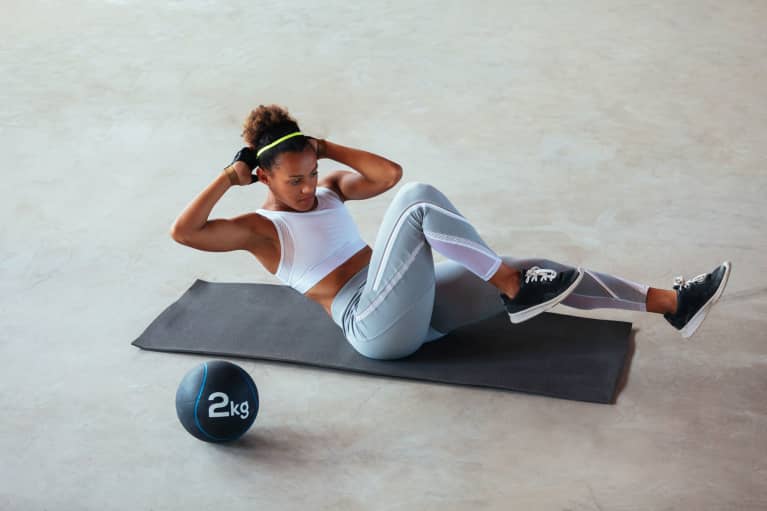 It's
National Nutrition Month
! All month long, we're highlighting the importance of a personalized nutrition approach and celebrating R.D.s across a range of specialties—hospitals, schools, community programs, universities, private practice, industry, and beyond.
Collegiate athletes have distinct nutrition needs specific to their sport, physical makeup, and whether they are in-season. So, how do they navigate all of that? Enter: sports dietitians.
In addition to addressing the performance nutrition needs of the athletes during their university career, sports nutritionist Maria Williams, M.S., R.D., L.D., takes a long-term approach, too—equipping athletes with nutrition insights for long after college.
Williams is a sports nutritionist at the University of Georgia (UGA) in Athens, Georgia, where she delivers personalized nutrition to support athletes' training, performance, and long-term health. She has over a decade of experience with the UGA Athletic Association creating individualized and team menus and meal plans, as well as providing one-on-one and team nutrition education for hundreds of UGA student-athletes across a variety of sports.
Williams currently works with the women's volleyball, equestrian, track and field, baseball, and men's tennis programs. Her master's thesis research explored the influence of key hormones, including insulinlike growth factor-1 (IGF-1), on pediatric bone accrual and health. Along with her R.D. credential, Williams has also earned the distinction of CSSD (certification as a specialist in sports dietetics).
Williams and I recently caught up to talk about National Nutrition Month's personalized nutrition focus and her signature approach to healthy, sustainable eating—for herself and athletes.
What does this year's National Nutrition theme "Personalize Your Plate" mean to you?
There is no one-size-fits-all approach when it comes to healthy eating. Each person has unique needs and individual preferences. Selecting foods that bring us joy and also meet our needs will lead to sustainable healthy eating. Successful, long-term nutrition strategies are enjoyable and fit into our everyday life.
As a sports dietitian, I work with a variety of athletes. The dietary needs of athletes change throughout a training cycle depending on their physical activity level. In developing "performance plates," I select foods that provide energy, repair muscle, and decrease inflammation. Additionally, each athlete has their own distinct food culture and taste preference profile. To be successful in this partnership—and the athlete's performance—we personalize these plates to their likes and needs.
Do you follow a specific dietary pattern?
I do not follow a specific diet. My focus is on variety and satiety. I eat balanced meals and snacks and pay attention to my hunger and fullness cues.
I tailor athletes' dietary patterns to their performance—encouraging carbohydrates for muscle energy and protein for muscle recovery. I also recommend colorful foods and healthy fats to decrease inflammation and help with exercise-induced muscle damage.
Other overarching principles for performance nutrition that I help athletes apply to their lives include the importance of a healthy breakfast; sufficient and smart hydration; regular meals; and the critical importance of sleep for recovery.
What's your go-to nutrient-dense meal right now (breakfast, lunch, or dinner)?
My favorite go-to meal right now is white chicken chili. When I get home in the evening, I can make the entire dish in 30 minutes, and leftovers taste just as good as the original dish.
This chili is a whole plate of nutrients in a simple one-pot dish. I get high-quality protein and iron from the chicken breast, fiber from white navy beans, energizing starch from corn, plus antioxidants from green chilies, onions, garlic, and spices. I top my chili with plain Greek yogurt and cheddar cheese for bone health, then sliced avocado for extra healthy fats. This meal checks so many boxes and is an excellent dish for athletes, too!
Is there one "MVP" healthy food or meal addition you're personally loving right now?
Avocados are my current favorite, and because they are a staple food for my 1-year-old, I always have them in stock. I love their versatility. From salsa to toast toppers and sandwich spreads, I add avocados (and their built-in healthy fats and array of micronutrients) to so many dishes. They also blend well into my smoothies and salads for an added creamy texture.