Scientists Find More Evidence For Adding This Inflammation-Fighting Nut To Your Diet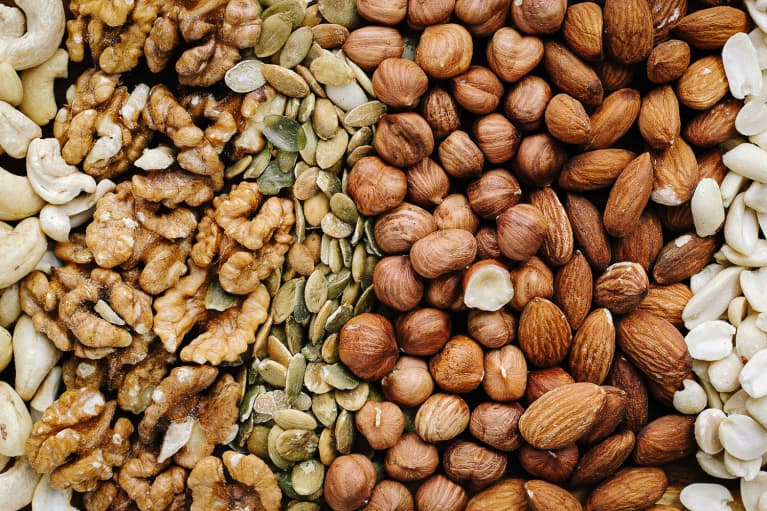 November 11, 2020 — 20:36 PM
The impact of a walnut-enriched diet on inflammation.
In a report published last week in the Journal of the American College of Cardiology, researchers returned to data from a previous study to see if inflammatory biomarkers were affected by a walnut-enriched diet. The original study, titled Walnuts and Healthy Aging (WAHA), was first published eight years ago.
The new assessment found that incorporating walnuts into meals on a daily basis was linked to a reduction in the concentration of inflammatory biomarkers, which had been considered a "secondary outcome" in the original data. Over the course of a two-year period, the study followed up with a sample group of around 700 people aged between 63 and 79 years regarding cognitive health among other markers of aging.
Across analysis of 10 different biomarkers, this meta-analysis saw that those who engaged in the walnut diet saw a significant decrease in six of the biomarkers compared to the control group. While researchers acknowledge that another recent meta-analysis found walnuts ineffective for fighting inflammation, they point out that the data for that conclusion considered smaller sample sizes and a shorter time frame.
The wonder of the walnut and how to use it.
Though they're not necessarily considered as snackable as almonds or cashews, we've always loved walnuts for their dense nutrients—in fact, when we asked dietitians, walnuts were ranked as one of the healthiest nuts.
"They contain essential omega-3 fatty acids in the form of alpha-linolenic acid (ALA), which plays a role in brain function, has shown to help protect against heart disease and lower inflammation in the body," Alanna Waldron, R.D., told mindbodygreen—in line with what this recent report found. And though participants in this research were given plain walnuts to eat as snack, we love adding them to our favorite dishes for added nutrients.
Our five favorite ways to eat walnuts: