5 Anti-Inflammatory Spices This Functional Food Expert Recommends For Cooking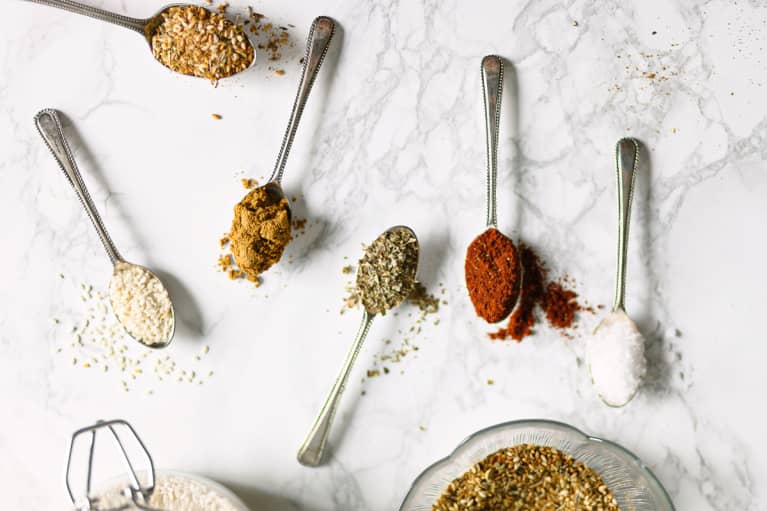 When it comes to anti-inflammatory spices, the one that gets all the hype is turmeric—which is fair! "Turmeric's active compound, curcumin, has been extensively studied for its disease-fighting potential and preventive health benefits," explains Jessica Cording, M.S., R.D., CDN.
So when we saw that spice and functional food expert Kanchan Koya, Ph.D., shared a list of her favorite anti-inflammatory spices on Instagram, we started taking notes. After all, we're all about stocking our cabinet with a handful of spices that pack, as Koya writes, "inflammation-fighting powers."
Of the list Koya shared, we were most surprised by this one—maybe because nutmeg has been in our cabinets for years without a second thought. But nutmeg is actually packed with anti-inflammatory compounds called monoterpenes, specifically ones called sabinene, terpineol, and pinene.
It's an essential baking ingredient (like in this zucchini bread), but it's also a great addition to this apple pie granola.
Another go-to, this spice has powerful anti-inflammatory properties. If you're someone who reaches for cinnamon on the daily, you might want to check what kind is in your pantry. According to Koya, Ceylon cinnamon is safer for everyday use because of its lower concentration of coumarin (which may be harmful to the liver in large amounts) than Cassia cinnamon. If you're not sure what you have, it's probably Cassia.
The ultimate way to use cinnamon? In these vegan, gluten-free cinnamon rolls.
Wanna really maximize your spice use for health? We love this seven-spice blend Koya recommends for supporting gut health in everyday cooking, like roasting veggies and using it to top our favorite soups.