9 Food Staples For A Gluten-Free Pantry
Going gluten free can seem like a challenge at first, but a well-stocked pantry can make the transition a whole lot easier. By keeping a few staples on hand at all times, you can create a ton of delicious meals that satisfy your dietary needs and your taste buds.
Finding and keeping in your kitchen naturally gluten-free foods that you love is a super-important part of maintaining a gluten-free diet and lifestyle. It can be very tempting to eat something that's filled with gluten just because it's easy or more convenient, but having a stocked pantry will make eating gluten free just as easy.
Here are the nine gluten-free staples I always have in my house: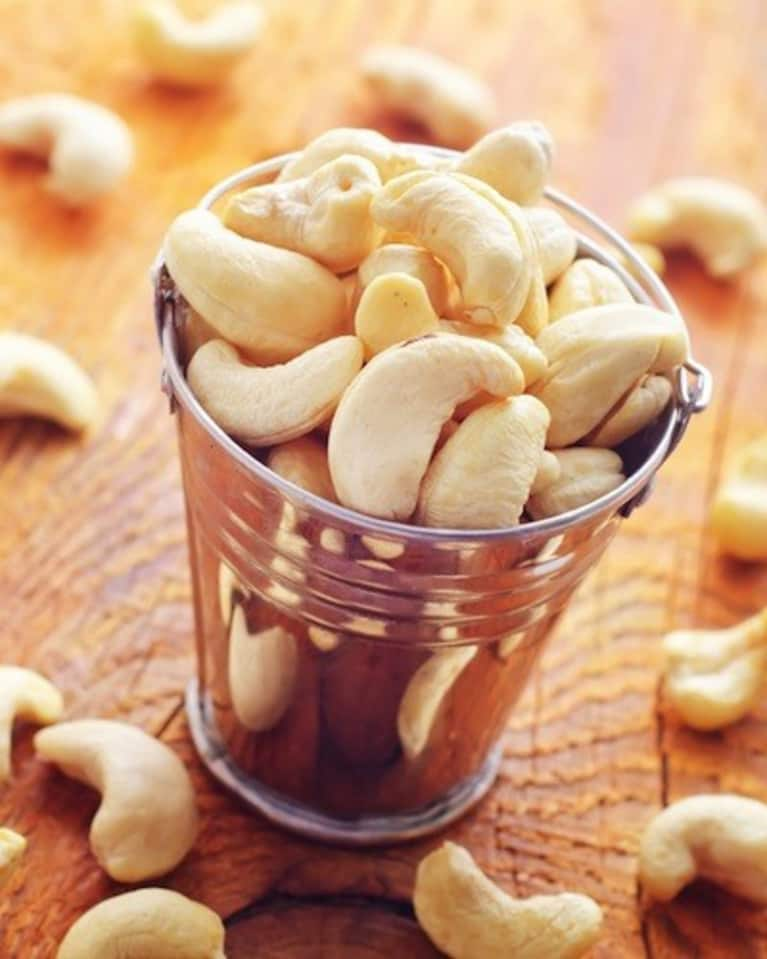 A lot of soup and sauce recipes call for wheat flour as a thickening agent. Just substitute some cashews blended with water and you'll not only thicken the soup or sauce, but you'll also add a dose of protein and healthy fats.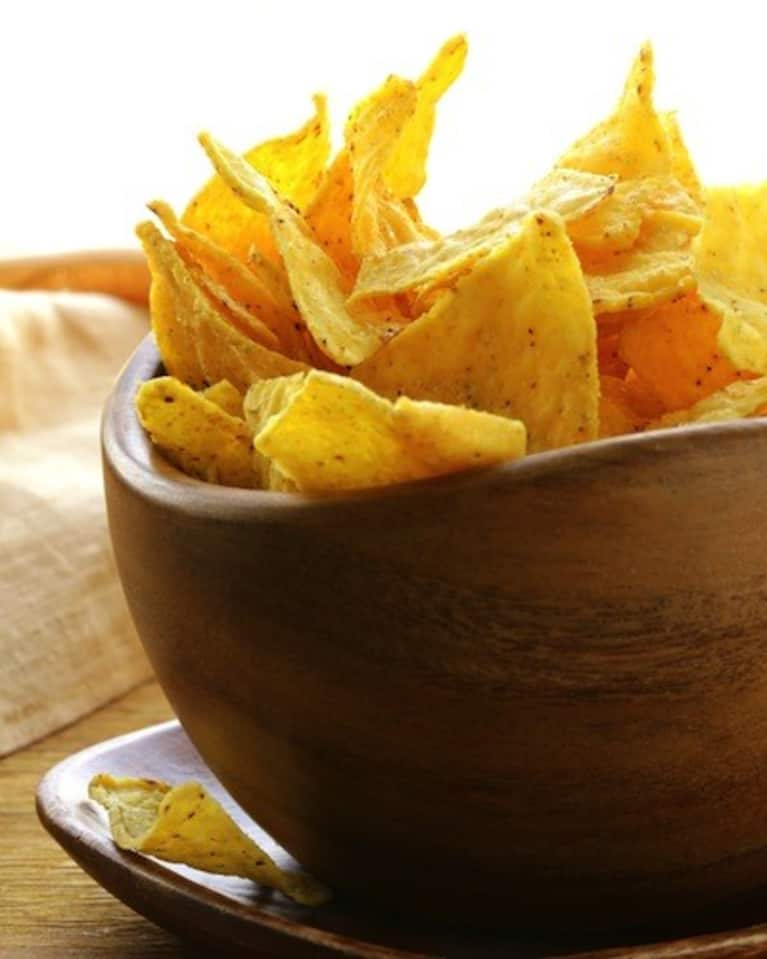 Since flour tortillas are out, the next best thing is corn tortillas, which are made from masa harina. They're a perfect gluten-free staple because they're quick, easy to make and they last a decent amount of time when stored in the fridge. You can use them for anything from Mexican pizzas to breakfast tacos. Just be sure to buy organic masa so you're not ending up with GMO corn.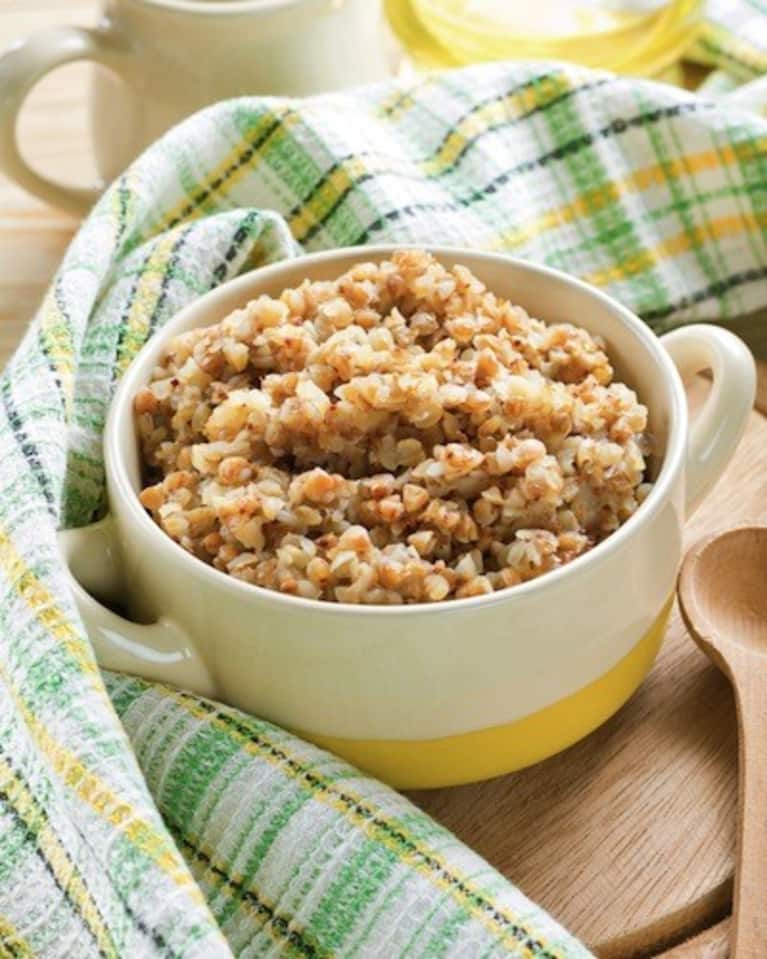 Although the name has wheat in it, buckwheat is actually a gluten-free grain that's packed with protein and the minerals iron, zinc and selenium. You can cook the groats and eat them like cereal, or you can grind them down into a flour and make buckwheat pancakes. I even toss some into my smoothies on occasion to add thickness and some protein.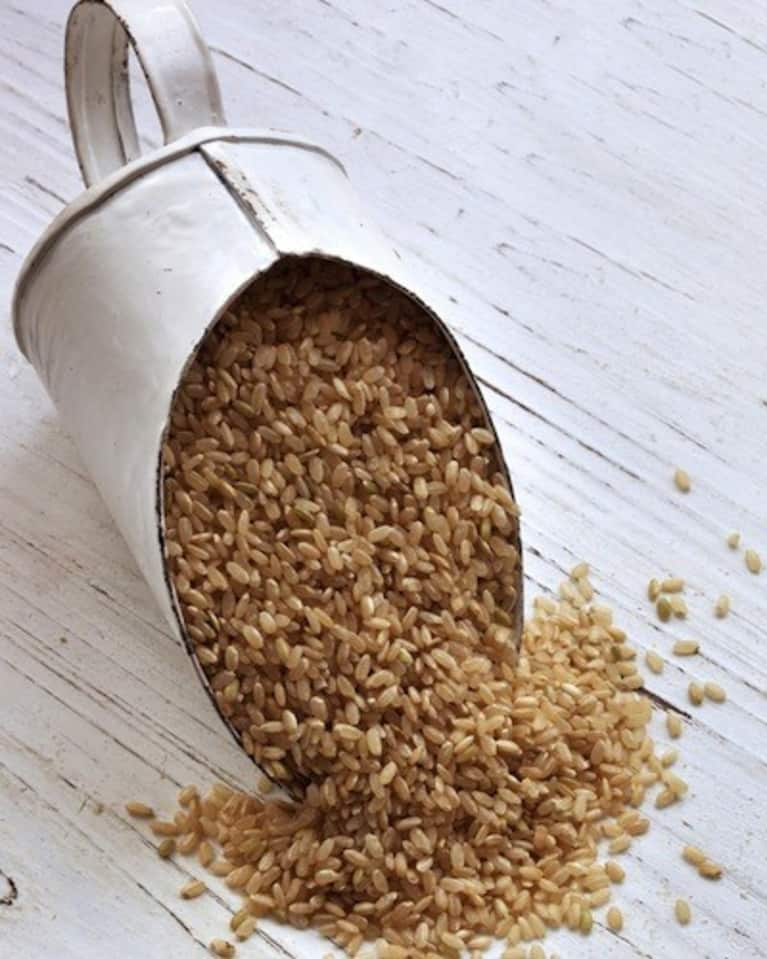 Lately it's getting a not-so-great rap (due to the high content of arsenic), but brown rice is another great gluten-free staple. If you soak it overnight and then cook it like pasta, you can reduce any leftover arsenic by 40% to 50%. The reason brown rice is a staple in my pantry is because you can use it to make soaked-grain, gluten-free breads that taste amazing.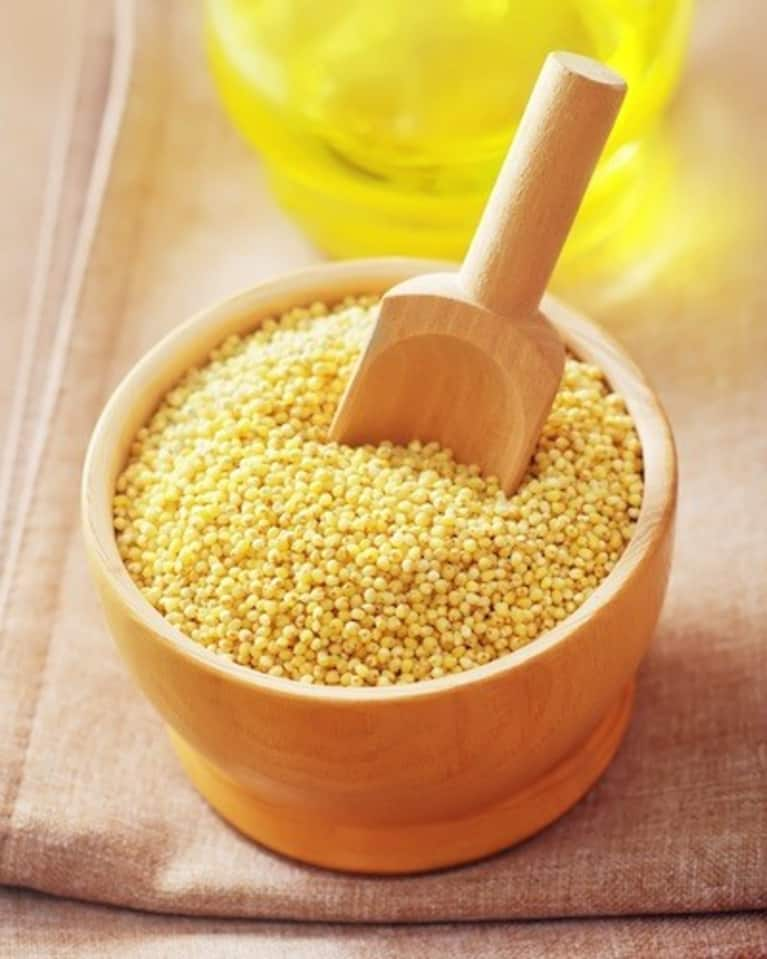 This is by far one of the best gluten-free "grains" to have on hand because it's so versatile (I say "grains" in quotes because millet is actually a seed). It has a rice-like texture when cooked, and can be used for cereal, as a base for stews or you can even make millet cakes. Yum!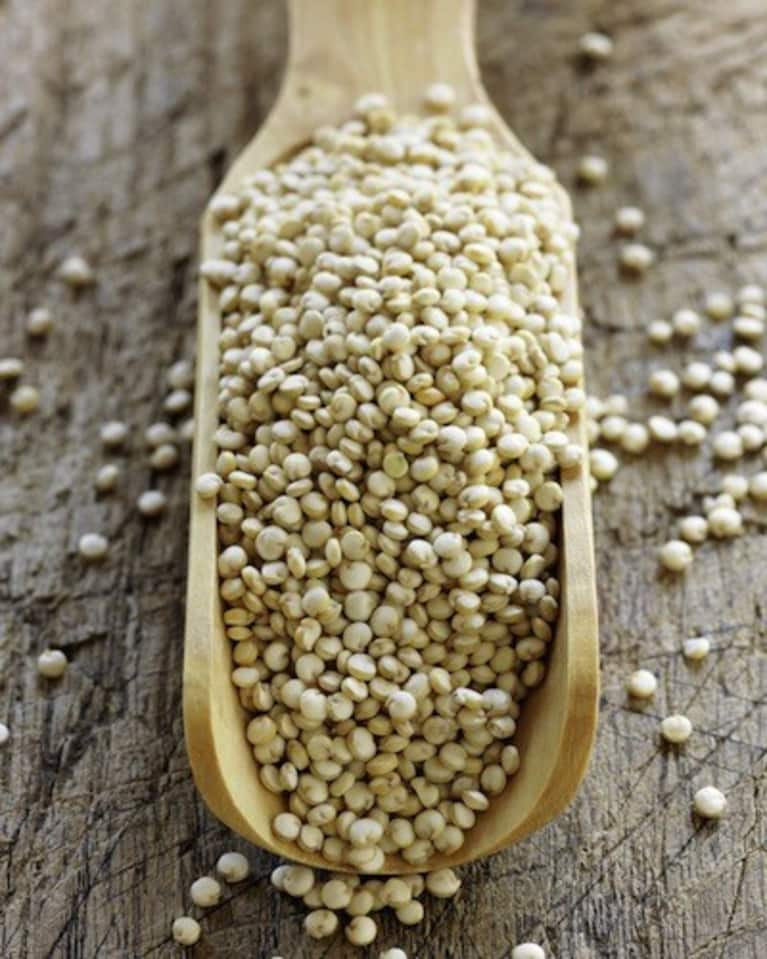 This ancient "grain" is actually a seed that's a complete protein, making it a fantastic gluten-free food. It's also a source of calcium, which is a bonus for anyone who's gluten free and dairy free. Use quinoa in stir fry, eat it like oatmeal for breakfast or you can toss it into your smoothies too.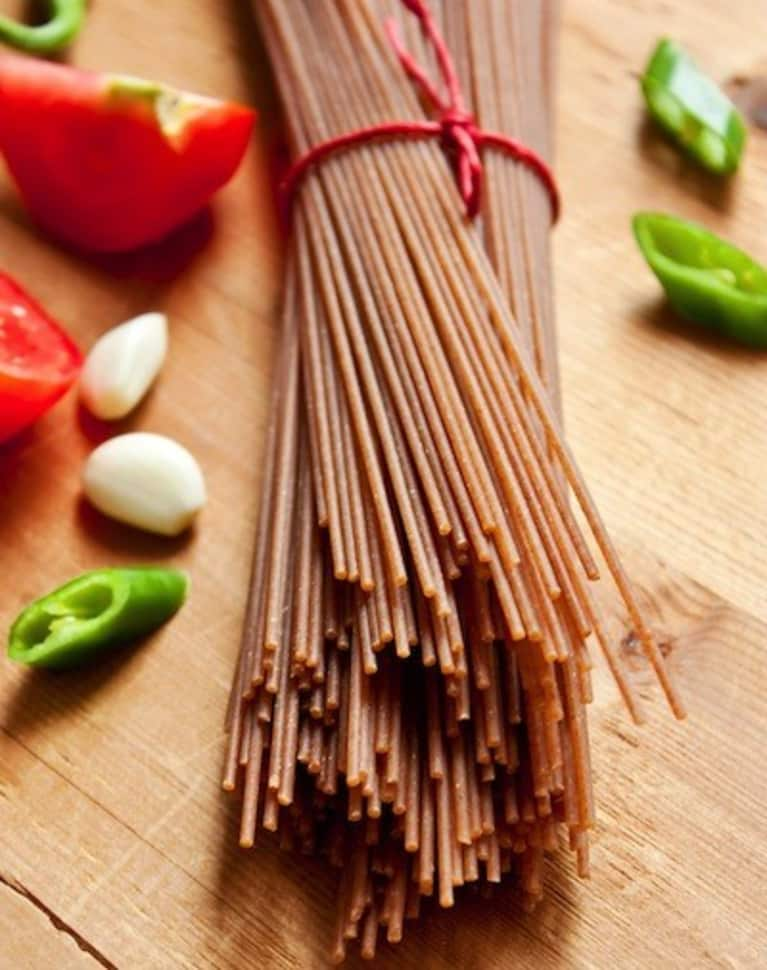 Yes, sometimes you just have to eat pasta. But when you're gluten free, that's not always an easy task. Brown rice pasta is the perfect way to enjoy a pasta dish, and it tastes the closest to semolina pasta, in my opinion. My new favorite way to eat it is with avocado pesto and chopped cherry tomatoes.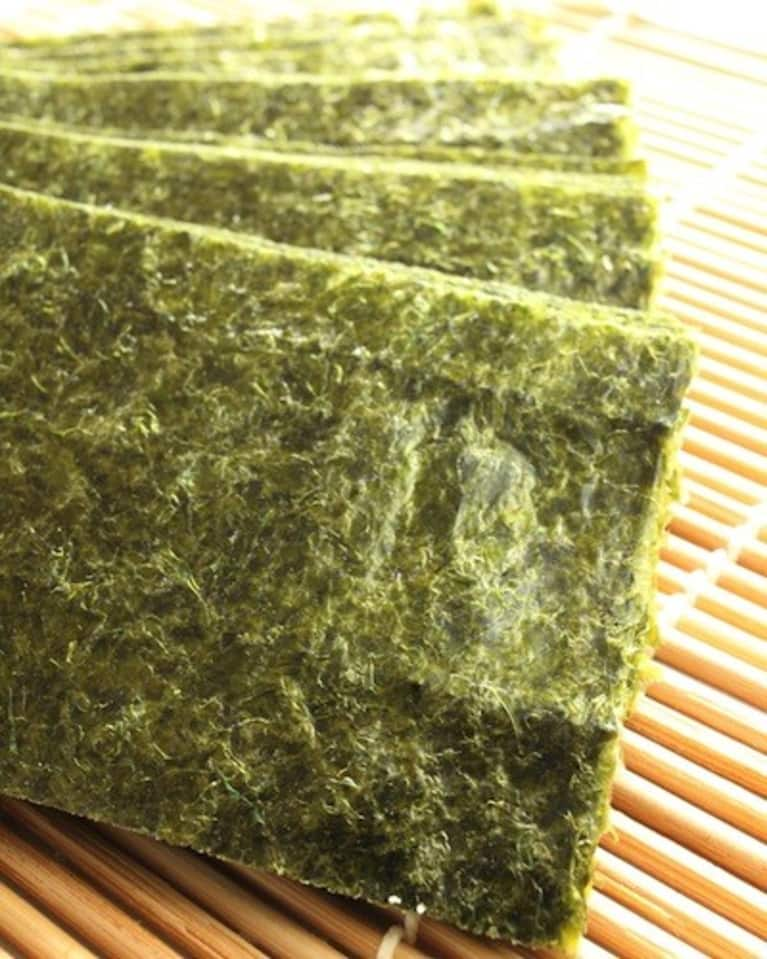 When you first go gluten-free, one thing you'll likely miss a lot is being able to grab a quick sandwich or wrap. Thankfully there are gluten-free options that are kind of like eating a wrap, like rice paper or nori sheets. With these two staples, you can make endless varieties of sushi and spring rolls. Get creative! I even recently discovered that you can deep fry rice-paper spring rolls to make them more like egg rolls.
All-purpose gluten-free flour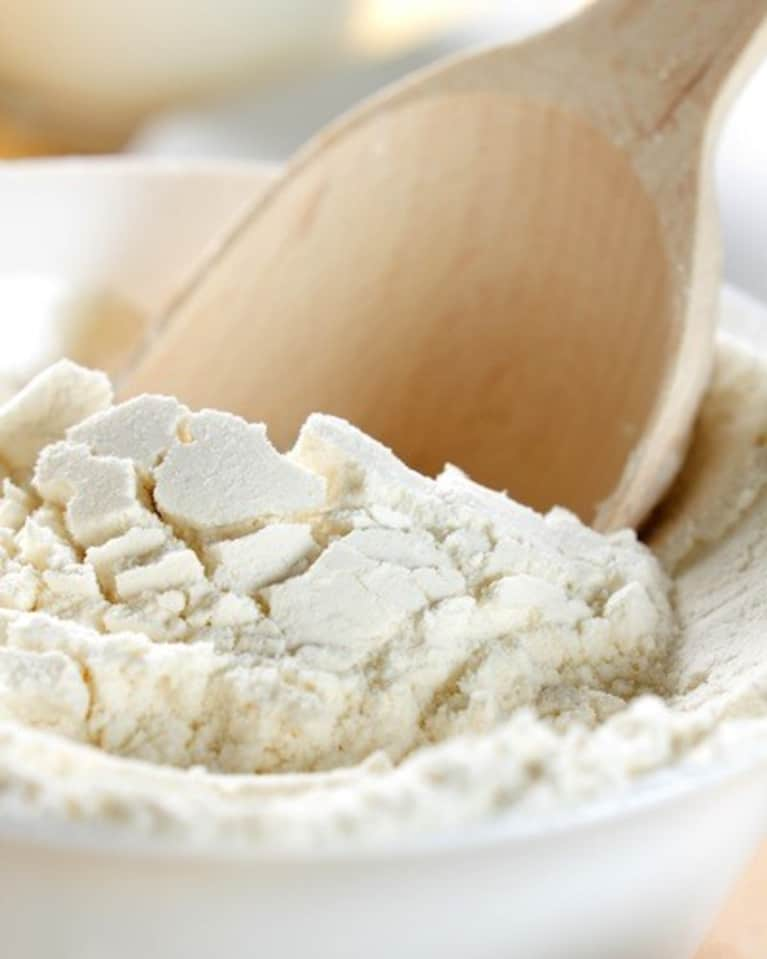 If you love to bake, like I do, you'll want to keep an all-purpose gluten-free flour mix around so you can whip up pancakes, muffins or whatever you're in the mood for. I also use my GF flour mix sometimes to bread chicken before pan-frying or baking it. You can buy this pre-mixed at the grocery store, or you can mix your own using the bulk bins at your local health store.