This Mint Chocolate Chip Ketogenic Snack Is The Secret To Balanced Blood Sugar & Healthy Mitochondria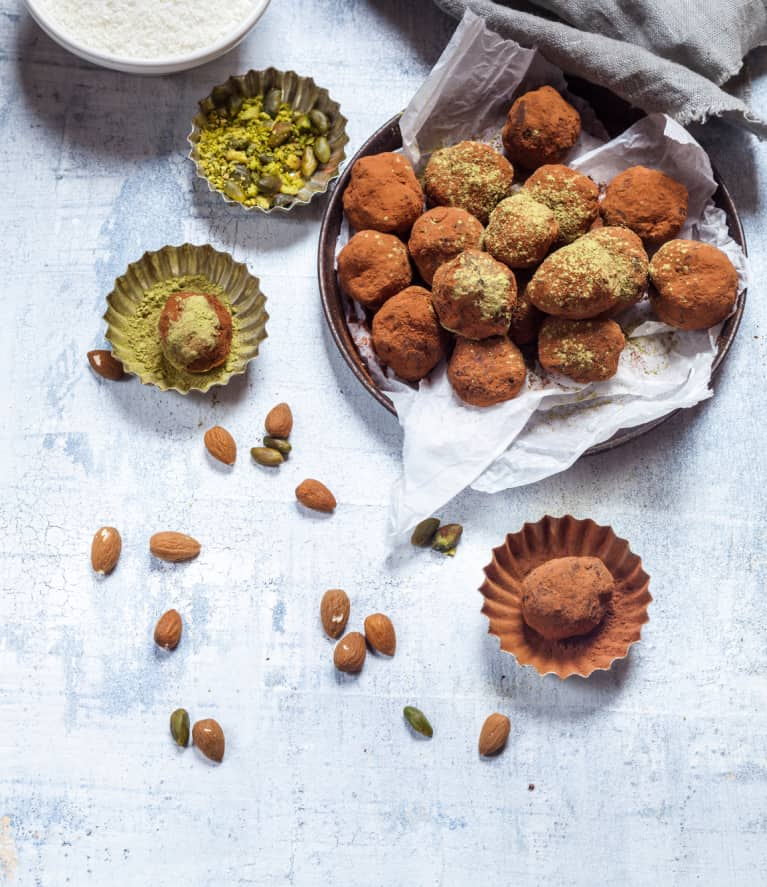 I was diagnosed with celiac disease in 1998, the dark ages of gluten-free. Still, I knew way back then that high-carbohydrate gluten-free fare was not my ticket to health. In 2014, I started eating copious amounts of fat and found that it helped to reduce inflammation and improve both my mood and thinking.
Enter the Keto diet, a way of low-carb, high-fat (LCHF) eating. The fat bomb is a signature dessert or snack of the diet, filled with satiating healthy fats. My version uses coconut oil and coconut butter, which have medium-chain fatty acids that help feed your mitochondria (amazing for energy and longevity). They're nutrient-dense and totally delicious. Better yet? With just seven ingredients total, they couldn't be easier to make!
Feel free to use any percentage chocolate you like in this recipe, but if you're on an LCHF diet, you're better off with a chocolate that is 85 percent cacao or higher. I hope you love these Keto Mint Chip Fat Bombs as much as we do!
Makes 6 fat bombs
Ingredients
2 tablespoons coconut oil
3 tablespoons coconut butter or coconut manna, cream concentrate
2 tablespoons macadamia butter
5 drops vanilla stevia
1 teaspoon peppermint extract
pinch Celtic sea salt
1 tablespoon chocolate chips
Combine coconut oil, coconut butter, and macadamia nut butter in a saucepan.
Stir mixture over very low heat until melted.
Stir in stevia, mint, and salt.
Refrigerate for 20 minutes.
Stir in chocolate.
Refrigerate for 5 minutes until mixture is firm.
Use a 1.5-teaspoon ice cream scoop to transfer mixture into mini muffin cups.
Refrigerate and serve chilled.