These Are Our 9 Favorite Tarot Decks Of The Year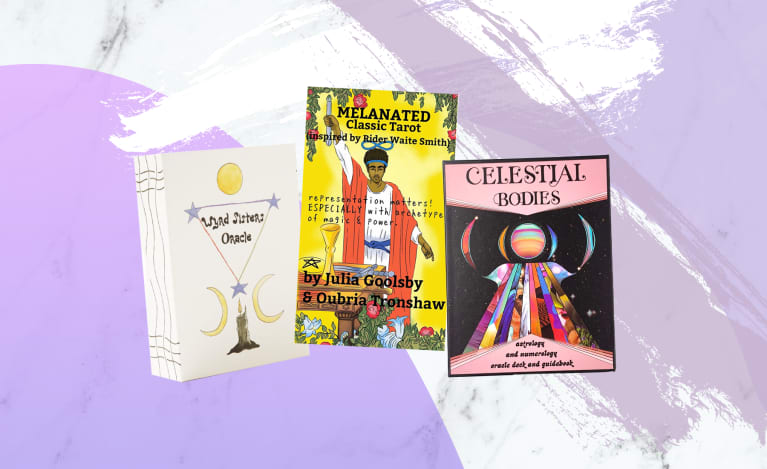 Our editors have independently chosen the products listed on this page. If you purchase something mentioned in this article, we may
earn a small commission
.
Last updated on October 6, 2021
With roots in European Renaissance, tarot cards have been celebrated for their potent insights on the past, present, and future over centuries. While originally used as lighthearted playing cards, they garnered a more occult following when popularized by French mystics in the 1800s.
Today, people around the world call on tarot and oracle cards, which are less traditional in structure, for everything from divine guidance to lighthearted forecasting of what's to come. While traditional decks are still popular, new crops of cards are starting to appeal to the modern mystic.
Here are nine of our favorite decks of the year:
1. Prisma Visions Tarot Deck
This striking holographic deck includes all the tarot cards you know and love, with the addition of a unique 79th card. Not only is this deck beautiful, but it's a special fifth edition of the Prisma Visions deck—only 15,000 have been printed.
Prisma Visions Tarot Deck by James R. Eads, $45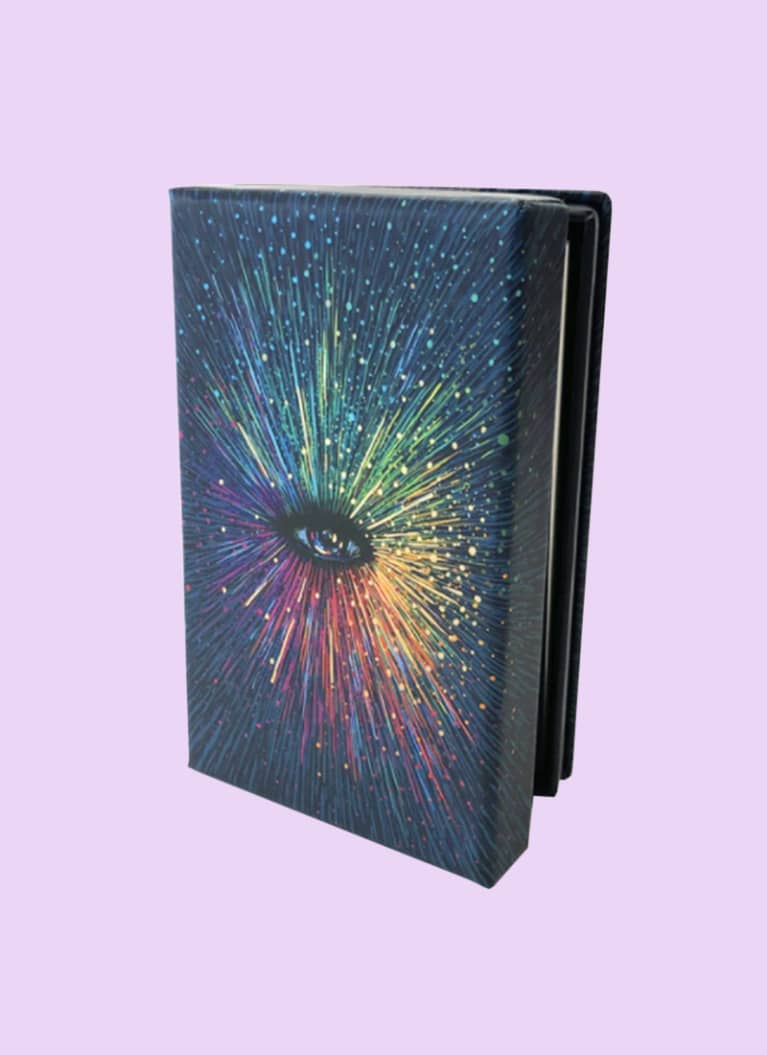 James R. Ead / James R. Ead
2. Celestial Bodies Astrology & Numerology Oracle Deck
For the astrology and numerology fans out there, this deck covers both. You can learn about the two modalities as you pull using the accompanying guidebook. There are 83 cards (and a secret bonus card!) and the guidebook is packed with 370 pages of insights.
Celestial Bodies Astrology & Numerology Oracle Deck & Guidebook by Serpentfire, available for preorder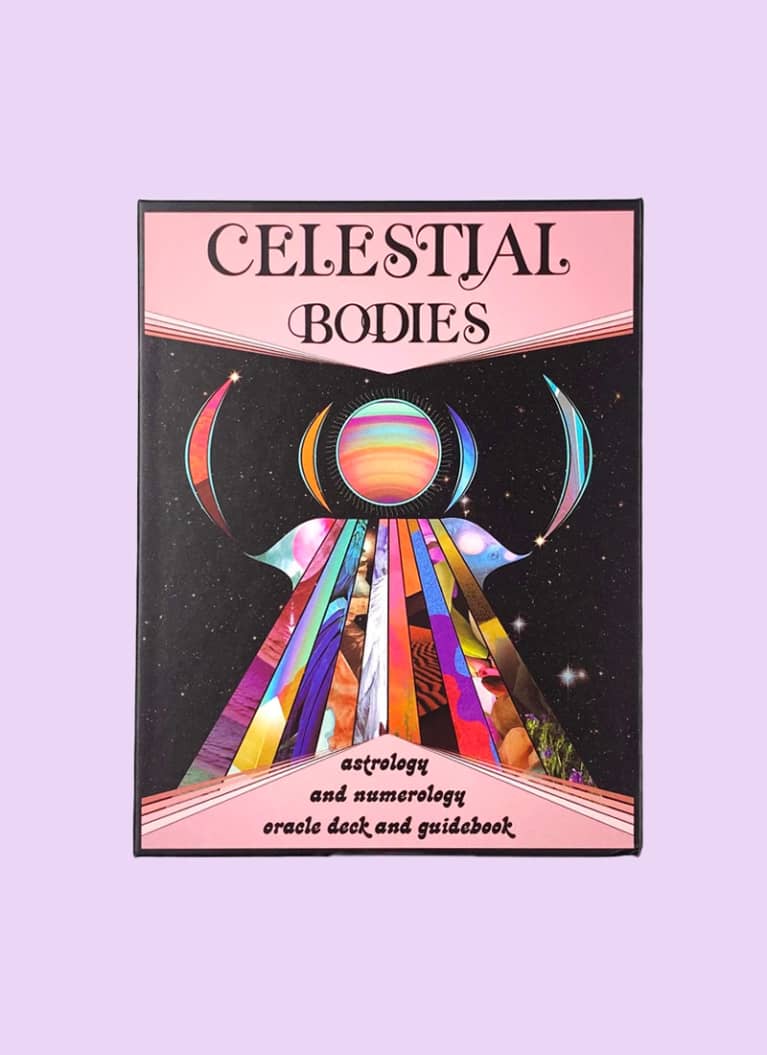 serpentfire / serpentfire
3. Melanated Classic Tarot Deck
This tarot deck is inspired by the classic Rider Waite deck, but its cards feature people of color. When you get the deck, it comes with online access to the member's section of the Melanated Classic Tarot Academy, where you'll find practical applications of each card and free admission to an 8-week online tarot course.
Melanated Classic Tarot Deck by Julia Goolsby & Oubria Tronshaw, $48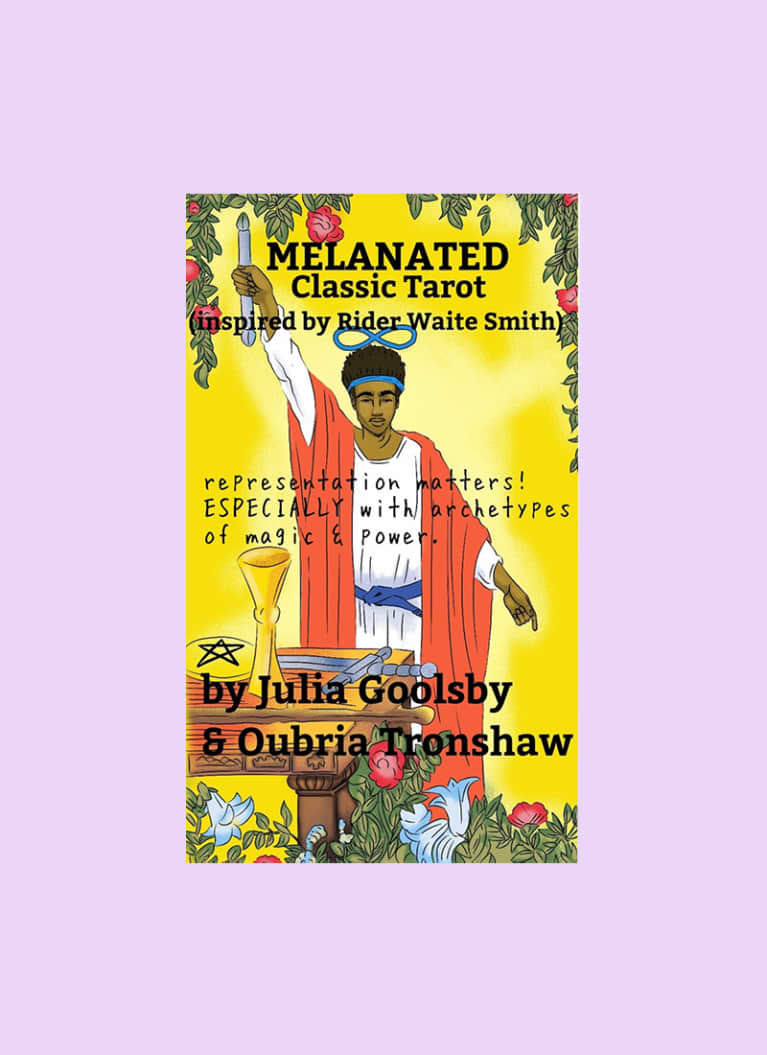 Oubria / Oubria
4. Prism Oracle Deck
If there was ever an oracle deck for an avid artist, it would have to be this one. With 45 cards, each in a different hue, this deck encourages self-exploration and draws on color theory, psychology, and magic.
Prism Oracle Deck by Nicole Pivirotto, $19.95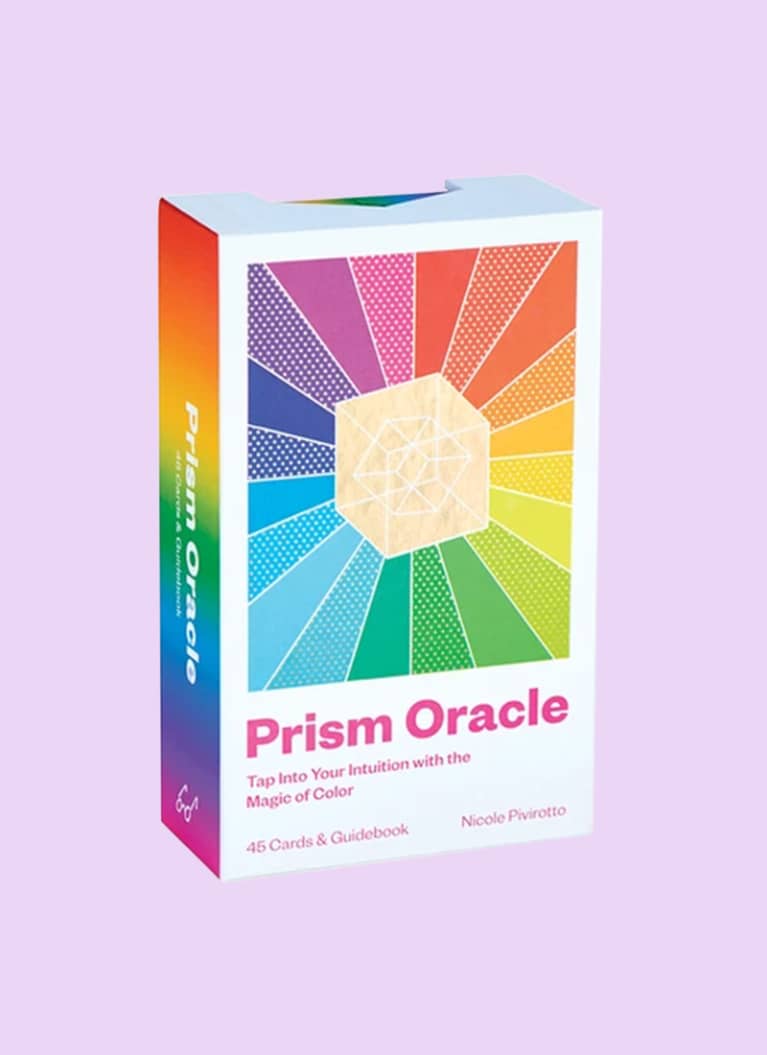 Chronicle Books / Chronicle Books
5. Wyrd Sisters Oracle Deck
If you've been dipping your toes into more witchy practices as of late, this might be the deck for you. The 60 cards in this oracle deck are all about helping you connect deeper to your own magic, with plenty of practical advice through Spell cards, Candle Magick cards, Sigil cards, and Magickal Tool cards.
Wyrd Sisters Oracle Deck by Wanderer's Tarot, $50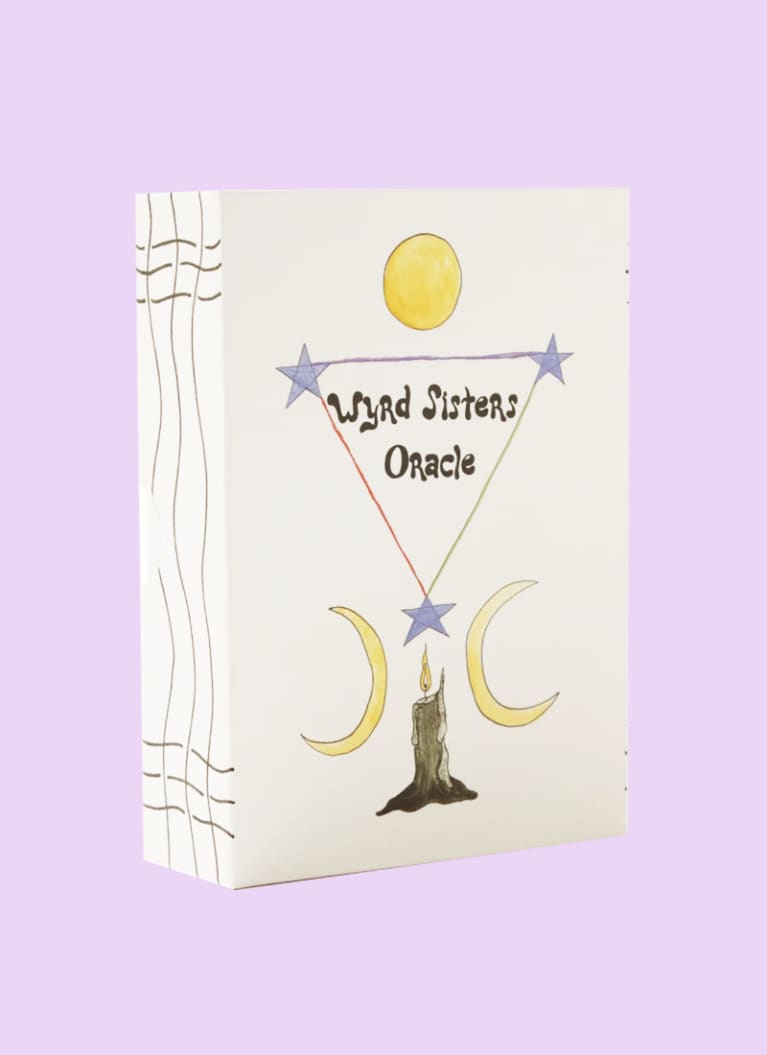 Wanderer's Tarot / Wanderer's Tarot
6. Rider Waite Tarot Deck
Okay—we had to shout out the classic Rider Waite deck. There's a reason this deck is a standby for so many people, and has been for years. Its illustrations are intuitive, relatable, and cover all the bases, making this deck a great one for beginners. When in doubt, the Rider Waite deck can always a place on your altar.
Rider Waite Tarot Deck, $21.95 at Barnes & Noble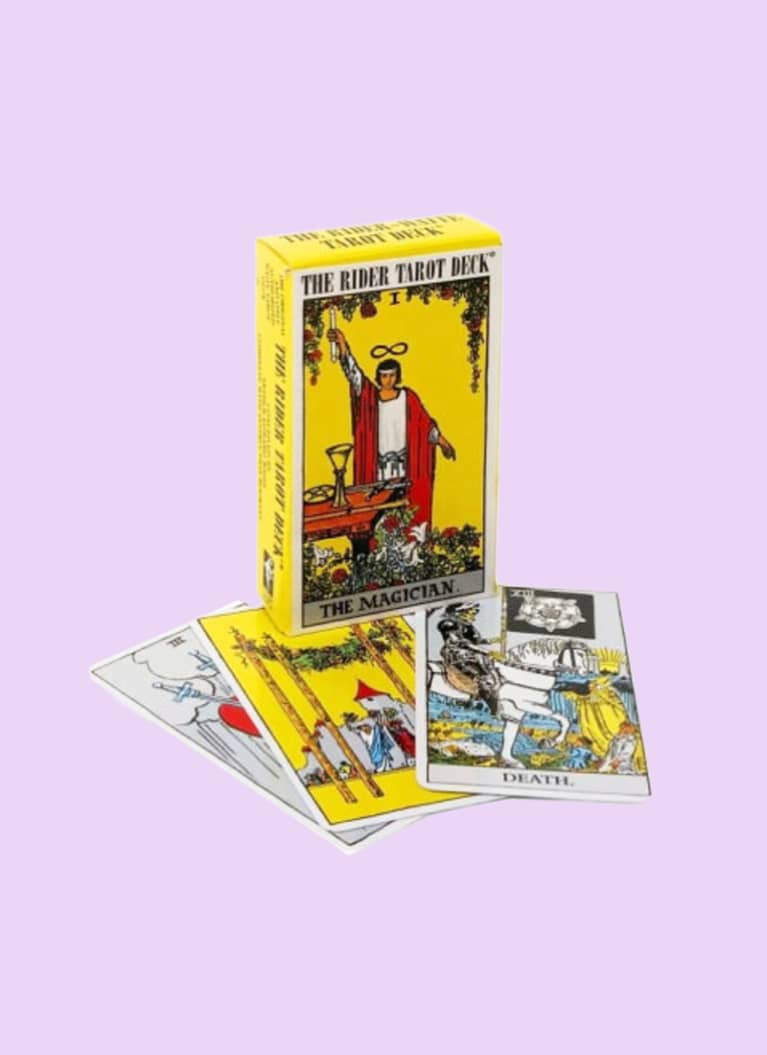 Barnes & Noble / Barnes & Noble
7. The Weaver Tarot Ascendant Edition
This deck is straight up gorgeous—if you need convincing, just look at the rave reviews. With matte black cards featuring holographic images of the traditional 78 tarot cards, you can't help but admire their beauty. And, as another cool bonus, all the cards are gender neutral (i.e. the "Kings" are "Rulers," and "Queens" are "Sovereigns.")
The Weaver Tarot by Threads of Fate, $79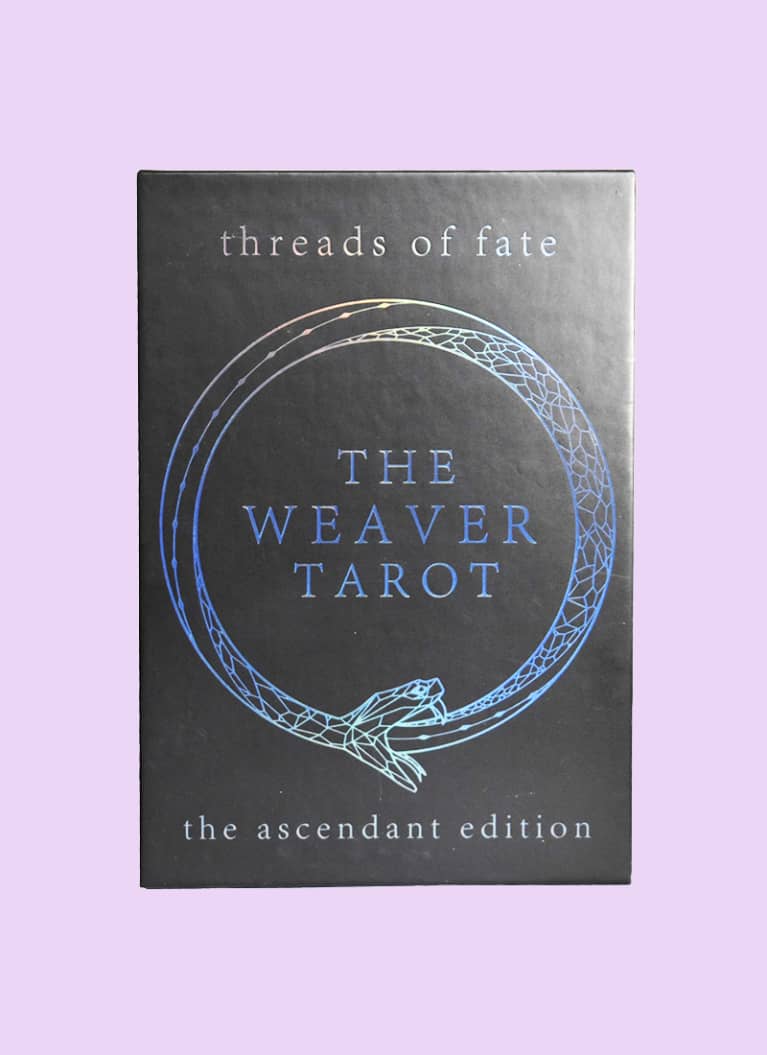 Threads of Fate / Threads of Fate
8. Mystic Mondays Crystal Grid Deck
Created by Grace Duong of Mystic Mondays, this deck is all about using the power of crystals to tap into your intuition and supercharge your intentions. You can use it in tandem with traditional tarot decks, draw spreads to gain clarity and guidance, and channel the energy of the specific crystal within the cards.
Crystal Grid Deck by Mystic Mondays, $23.40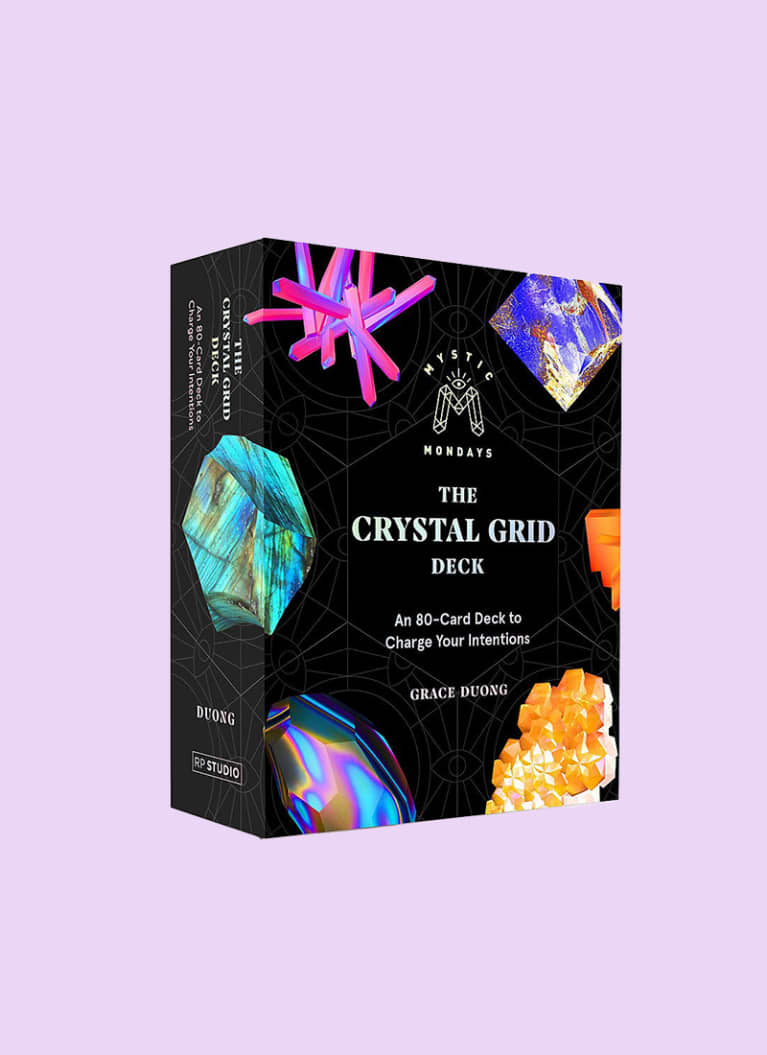 Mystic Mondays / Mystic Mondays
9. True Heart Intuitive Tarot Deck
And last but certainly not least, we have the True Heart Intuitive Tarot Deck. As the name suggests, this deck and its accompanying guidebook are ideal for strengthening intuition and your connection with yourself. Cards aren't given an exact meaning, but rather encourage you to explore the ideas around them. Oh, and the artwork is gorg, too.
True Heart Intuive Tarot Deck by Rachel True, $18.69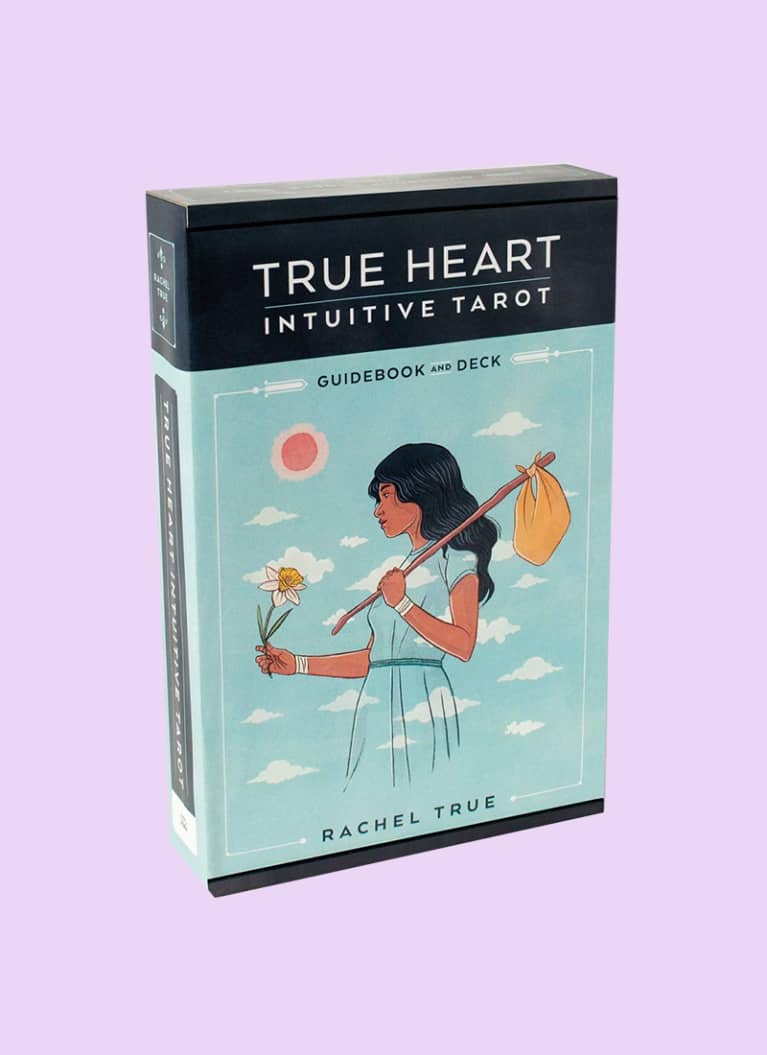 True Heart Intuitive Tarot / True Heart Intuitive Tarot
A card ritual for growth.
We love this quick ritual from Courtney Alexander of Dust II Onyx that will help you extract the full power of your cards, however you opt to use them:
Choose a deck to work with and make sure it's freshly cleansed. Then, begin with a short meditation. Take a card, sit with it, then imagine being pulled into its world. Allow the messenger to guide you. Once you receive your message, set an intention with whoever has led you. Then, burn a candle or create a crystal grid to seal that intention. Most importantly, show your thanks by giving an offering of your choice.
Once you find a deck that resonates, you'll be able to use it in countless ways. It can be as basic as pulling a card that answers one of your questions about the day ahead or as intricate as pulling a multi-card spread about your past, present, and future.
The beauty of tarot is, it's all about what speaks to you.