5 Foods To Naturally Build Collagen For Glowing, Youthful Skin
Naturopathic Doctor
By Kellyann Petrucci, M.S., N.D.
Naturopathic Doctor
Kellyann Petrucci, M.S., N.D. is a weight-loss and natural anti-aging expert, concierge doctor for celebrities, board-certified naturopathic physician and a certified nutrition consultant.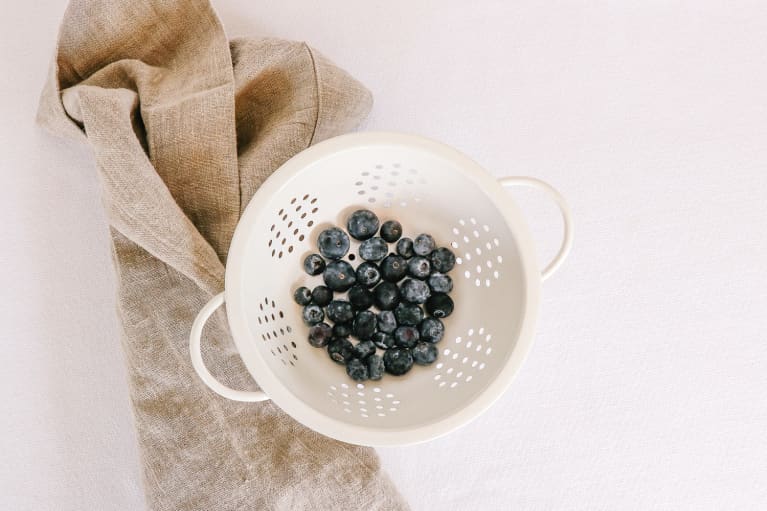 Last updated on January 21, 2020
A lot of our beauty woes are because as we age, our body starts producing less and less collagen. That means our skin loses firmness and gradually starts to wrinkle and sag. Many of us try expensive cosmetics or treatments to help our skin regain some of its elasticity. But some of the most basic foods can do wonders for our skin. So I want to share five of the simplest things you can eat to rev your body's collagen production and get that glow back:
When you eat bone broth, you're really eating cooked collagen. This is a powerful way to restore collagen in your skin and make those wrinkles disappear. Dietary collagen is very important—it mainlines collagen to your cells. Additionally, the gelatin derived from the collagen you get in bone broth heals your digestive tract, which is a surefire way to prevent inflammation and aging skin.
3. Fish and lean, grass-fed meat
Omega-3-rich fish like mackerel, salmon, and tuna along with grass-fed meat (which is also high in omega-3s) protect the fatty membrane around skin cells. The omega-3s plump up the cells, making them bouncy and full, which translates to more youthful-looking skin. These foods also help reduce inflammation and provide essential amino acids to keep your skin firm and elastic.
There are lots of foods out there that can help keep your skin beautiful and youthful from the inside out, but just getting plenty of these basics will be a big improvement for most of us. It's also equally important to stay away from foods that trigger inflammation in the body, as that will deplete collagen.