5 Types Of Food That Help Protect Your Skin From The Sun, According To An RD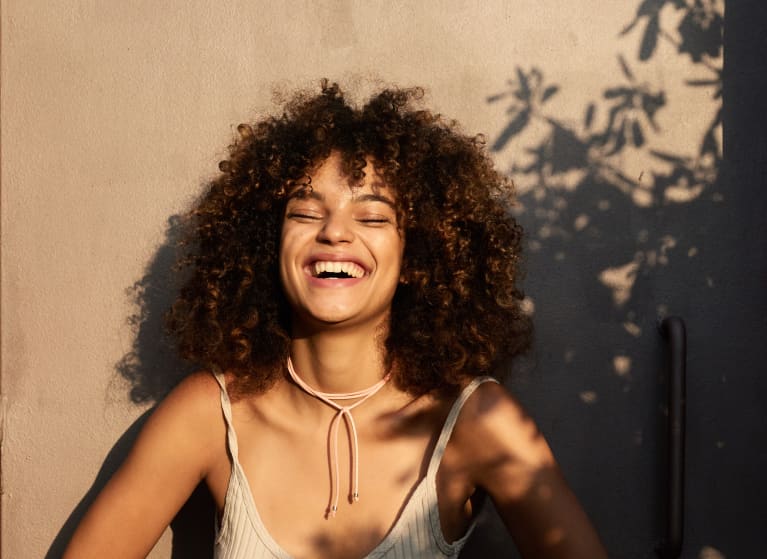 To protect your skin from the UV rays, dermatologists recommend sunscreen and coverage as top defenses. However, SPF and hats are not the only way to lessen the impacts of the sun. Believe it or not, nutrition plays an important role in helping to support your skin from the inside out. As a registered dietitian, here are some of my favorite recommendations on how to increase skin protection and vitality with a healthy diet:
1.
Eat foods rich in beta-carotene and lycopene.
Hydration is key for keeping our skin healthy, especially in the summer months when the weather can be hot and dry. An easy trick to determine if you're hydrated: Simply look at the color of your urine. It should be almost clear. If it is really yellow, grab some water. To remain hydrated, I recommend at least eight glasses of water throughout the day—and if it's really hot out, make sure you're getting electrolytes, too.
3.
Load up on fruits and vegetables rich in vitamin C.
Vitamin C is a powerful antioxidant that can help combat oxidative stress and promote skin health. It is also necessary for collagen production, which is one of the main proteins in our skin.
Some of my favorite sources include blueberries, red and green bell peppers, kiwifruit, broccoli, Brussels sprouts, strawberries, plus the citrus fruits we all know and love!
4.
Consume omega-3 fatty acids.
Healthy fats that are found in walnuts, hemp seeds, chia seeds, flax, cold-water fish, and eggs are crucial to our diet. These omega-3 fatty acids have anti-inflammatory properties and help the body combat oxidative stress.*
If you don't enjoy eating these foods, supplementing is key. I'm a big fan of mindbodygreen's omega-3 potency+, which is one of my go-to's all year long!
5.
Seek out additional sources of antioxidants.
Beyond the fruits and veggies listed above, so many plants help promote skin health and enhance skin photoprotection from UV rays. Some of my all-time favorites are those leafy greens we're always talking about. High in the antioxidants lutein and zeaxanthin, they help keep your skin protected from the sun. Did someone order a salad poolside? Yes, please!
Cauliflower—a fan favorite these days and in everything from rice to pizza crusts—contains antioxidants that help combat oxidative stress from free radicals.
In general, if you enjoy 2 cups of produce at every meal, with strong, vibrant colors—you'll likely be covering your antioxidant bases. In fact, whole plant foods often contain lots of water, so enjoying them throughout the summer will help you hydrate and fill up on powerful antioxidants all at the same time. Win-win!