Exactly How To Care For Your Skin Post-Sun, According To Derms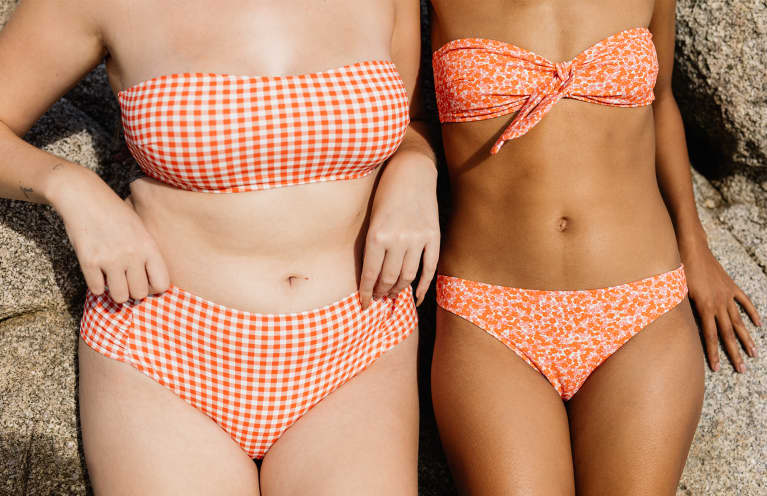 Our editors have independently chosen the products listed on this page. If you purchase something mentioned in this article, we may
earn a small commission
.
We've stressed the importance of prepping your skin for sun exposure, but what about the aftercare? Though you may be tempted to lounge around in your smudged SPF all evening, you might want to reconsider that habit, especially if you want your skin to bounce back quickly.
Don't just take our word for it: "Most people don't realize that taking care of your skin after sun exposure is just as important as taking preventive measures," board-certified dermatologist Kim Nichols, M.D., tells mbg. Here, we're going to give you an expert-approved post-sun regimen; that way, you can recover and replenish all of the moisture zapped from your thirsty skin:
1.
Don't skip pre-sun care.
We have to note the two cardinal rules of safe sun care: First, be sure to cover your skin (face and body) in SPF. We prefer non-nano mineral formulas as they're better for your skin and the environment (which you can read about here.) If you're in the market for your next go-to SPF, check out our top picks for the best body products and face sunscreens.
However, proper sun care goes far beyond a bottle of sunscreen. You also want to be smart about your time in the sun. Meaning: Avoid sunbathing for sport, and cover your skin with a hat or shade to be extra careful. If you follow these steps, it will make your post-sun routine that much easier.
2.
Take a cool, quick shower.
After spending hours in the sun, the first thing you'll want to do is rinse off the dirt and residual SPF left on your skin. "After a long day in the sun, the first step I recommend is to take a cool bath or shower to cleanse the skin, minimize inflammation, and relieve any discomfort caused by the sun's UV rays," Nichols says. "To prevent further dehydration to the skin, it is best to keep your bath or shower brief."
Taking a shorter shower will also keep your microbiome intact, which is essential for healing post-sun exposure. Any products you use in the shower should be soothing and hydrating, so avoid harsh scrubs or exfoliating body washes. The same goes for facial cleansers—go ahead and swap out any exfoliating formulas for something soothing and gentle.
3.
Replenish the moisture in your skin.
Perhaps the most important step in your post-sun routine is to rehydrate your skin with a high-quality moisturizer. Which ingredients should you look for? Nichols recommends hunting down a body lotion that contains both humectants and emollients. In simpler terms: You need ingredients that pull water into the skin and fill the cracks, thus leaving your skin supple and soft.
One common humectant found in body and face moisturizers is hyaluronic acid, but don't forget about the shining star of after-sun care: aloe vera. "The gold standard for a natural product is aloe," board-certified dermatologist Christina Chung, M.D., says. "It works well for post-sun care because of its anti-inflammatory properties." You can read all about those skin-loving properties here.
As for emollients, Nichols prefers a plant-based oil like squalene to help maintain the skin's moisture barrier for lasting hydration. Squalene also doubles as an occlusive, meaning it locks in moisture. Bonus: Squalene contains antioxidants that work to fight free radicals, manage oxidative stress, and protect the skin from environmental stressors, like UV rays and pollution.
You'll want to avoid any products that contain chemical exfoliants after spending time in the sun. Steer clear of body and face products that contain AHAs or BHAs (think salicylic, lactic, or glycolic acids). Retinol body serums and lotions are another no-no for post-sun care. You can use these products a few days before sun exposure (just know that these make your skin more photosensitive, so proceed with even more diligent sun protection), but try to use something more hydrating the day before and the day after.
It's crucial to prepare your skin for long days in the sun, but it's just as important to take care of your skin after sun exposure. Experts recommend taking a cool, short shower and using a moisturizer with clean, hydrating ingredients to replenish the moisture your skin may have lost. Final caveat: This routine is great for general sun exposure, but if you're dealing with a burn, you might need to add in a few more steps. If you're looking for sunburn relief check out our dermatologist-recommended remedies here.