The 10 Best Mineral Sunscreens For Your Face — Options For Every Skin Tone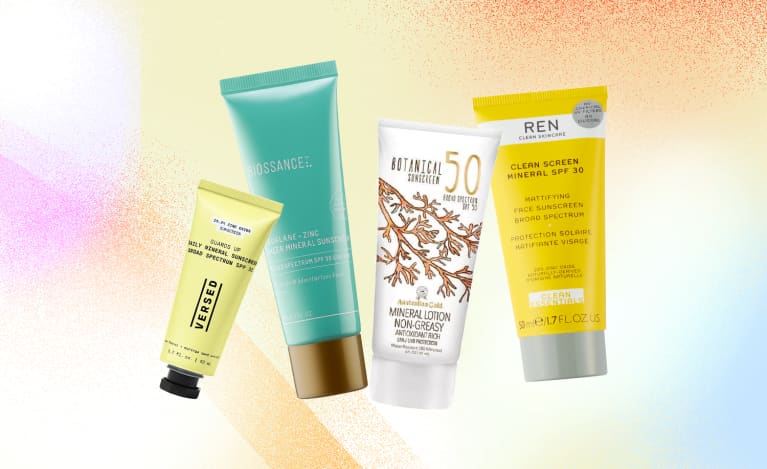 Our editors have independently chosen the products listed on this page. If you purchase something mentioned in this article, we may
earn a small commission
.
Mineral sunscreens are a subcategory of sun care that only uses mineral ingredients—zinc oxide and titanium dioxide—as their active ingredient. These are also known as physical blockers as they manually provide a coat of protection against the sun for your skin (rays literally bounce off of them), while chemical blockers absorb the UV rays instead of letting them reach the epidermis.
Clean and natural beauty enthusiasts love them as they are shown to be safer for the skin and environment. But they come with drawbacks, one important one: wearability. Because of the thicker nature, they don't rub in as easily, and some leave a white cast (especially true on darker skin). But as clean and natural skin care, in general, has become more technical, so has the formulas: They use emollients to help the formula smooth out, color-correcting tints to help blend in, and so on.
Read on below for our favorites.
Juice Beauty SPF 30 Sport Sunscreen
This option is made with 20% zinc oxide and then is buffered with coconut oil, jojoba oil, and aloe vera to help smooth the consistency and (bonus!) hydrate your face and entire body. Use one for outdoor play, like on runs or at the beach, as it is water resistance for up to 80 minutes and, therefore, better withstands a good sweat.
SPF 30 Sport Sunscreen, Juice Beauty ($16)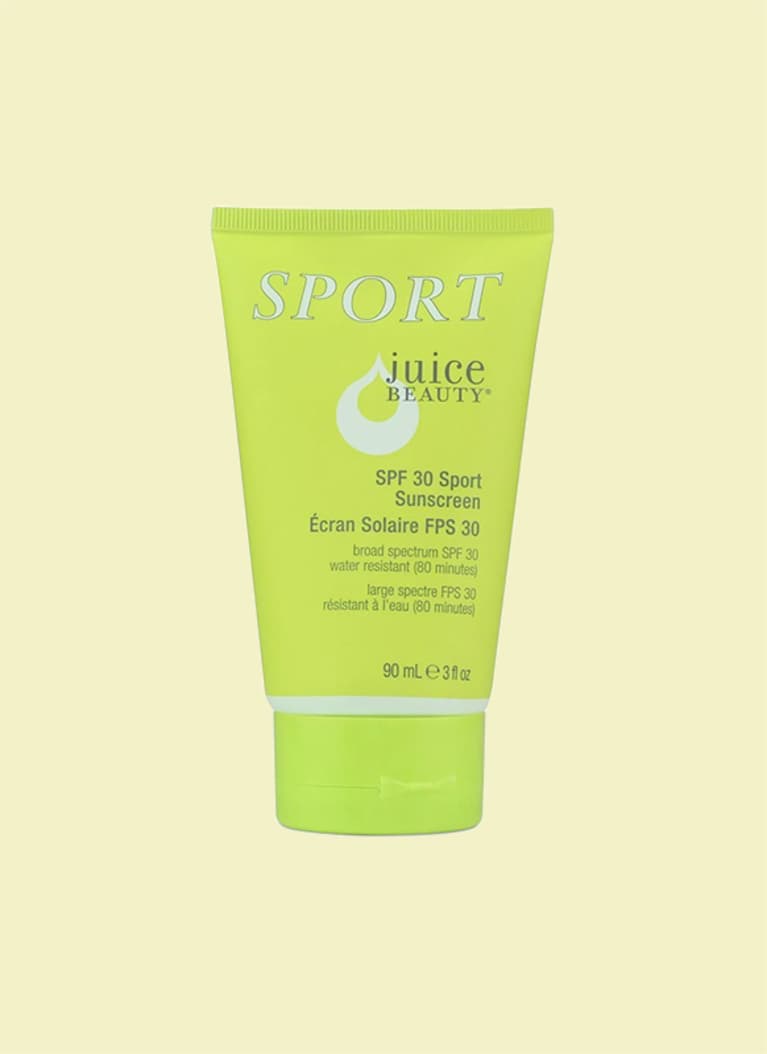 mindbodygreen
Unsun Mineral Tinted Face Sunscreen
An award-winning sunscreen with a dedicated following, this face cream comes in two tints: fair to medium and medium to dark. The formulas blend in effortlessly (for proof, peek at the brand's photo evidence). It can act as a primer under makeup or wear it all on its own for a more natural look—it will help smooth texture and minimize skin regardless.
Mineral Tinted Face Sunscreen, Unsun ($29)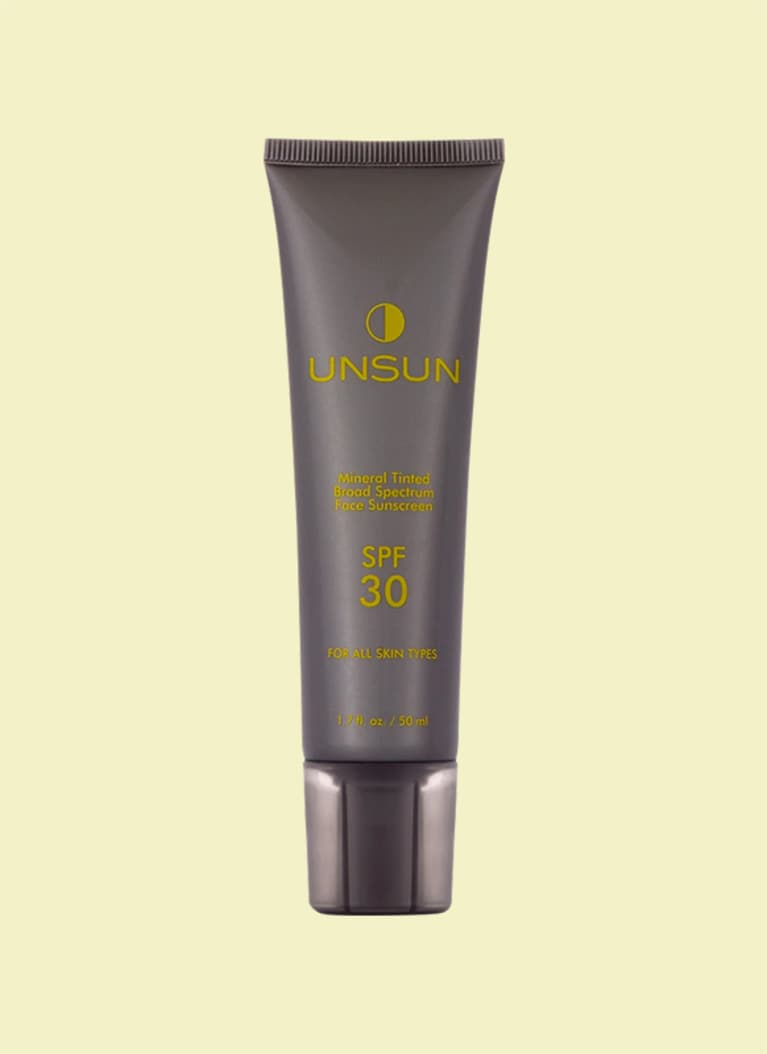 mindbodygreen
Biossance Squalane + Zinc Sheer Mineral Sunscreen
An innovative sunscreen like you won't believe, this non-nano zinc lotion rubs in completely sheer (it might take a few passes, but trust us—it does). Then it also uses squalane, the brand's hero ingredient, and calming water lily. This is a great option for daily wear on your face, chest, and hands.
Squalane + Zinc Sheer Mineral Sunscreen, Biossance ($30)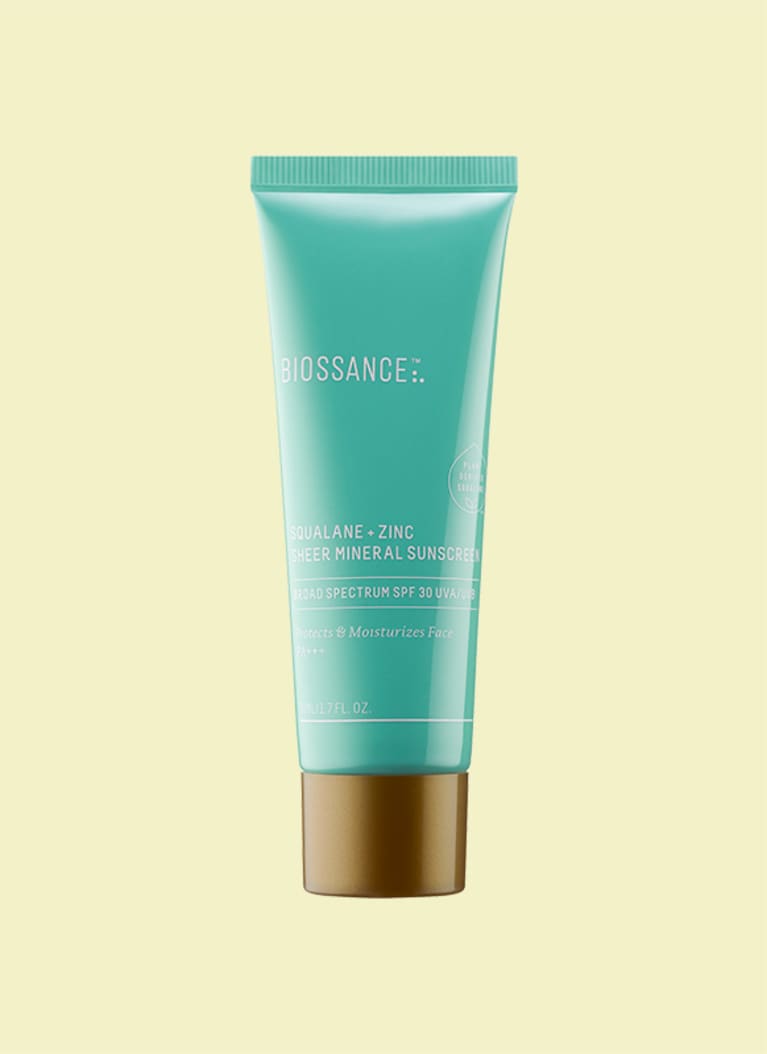 mindbodygreen
Earth Mama Organics Lady Face Mineral Sunscreen Stick SPF 40
An easy on-the-go option for reapplying midday. Remember: we need to be applying SPF regularly, especially if we are spending time outdoors. This comes in two shades that can blend into several skin tone varieties (check out photos on the website to see the blend-ability).
Lady Face Mineral Sunscreen Stick SPF 40, Earth Mama Organics ($14.99)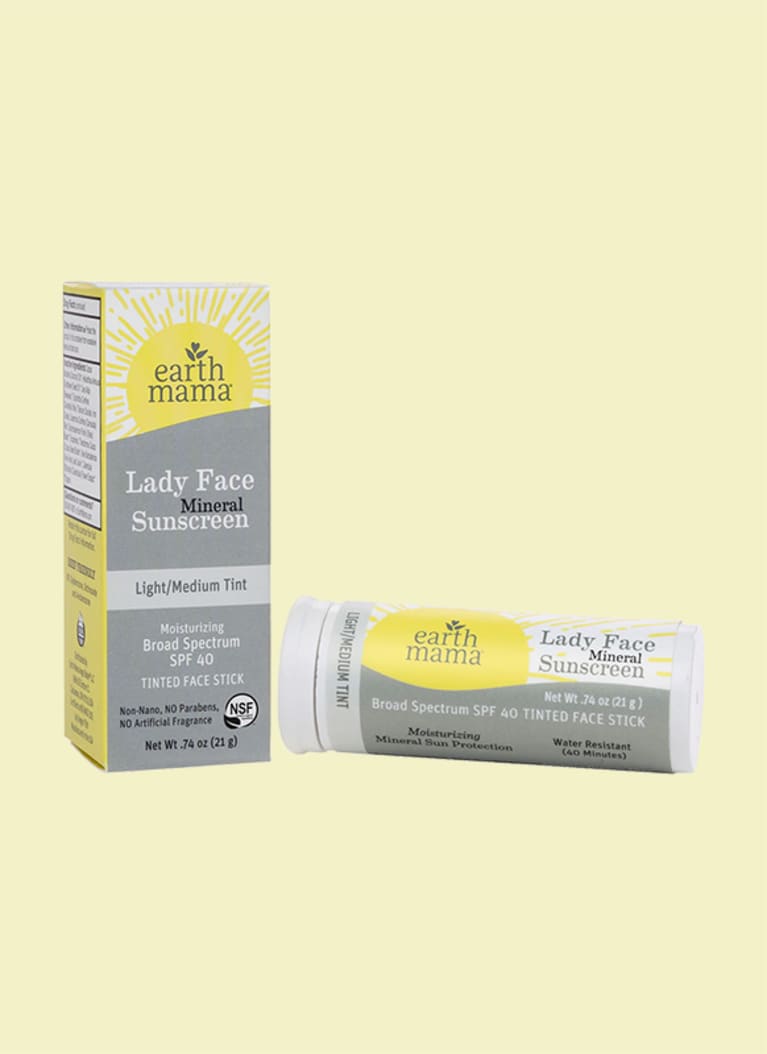 mindbodygreen
Suntegrity 5-in-1 Tinted Moisturizing Face Sunscreen
This fan fave contains certified organic aloe vera, jojoba, sunflower, pomegranate, cucumber, and green tea to help provide hydration and antioxidants (which can help improve sun protection). It's also tinted, to mask the white case, and comes in four shades.
5-in-1 Tinted Moisturizing Face Sunscreen, Suntegrity ($45)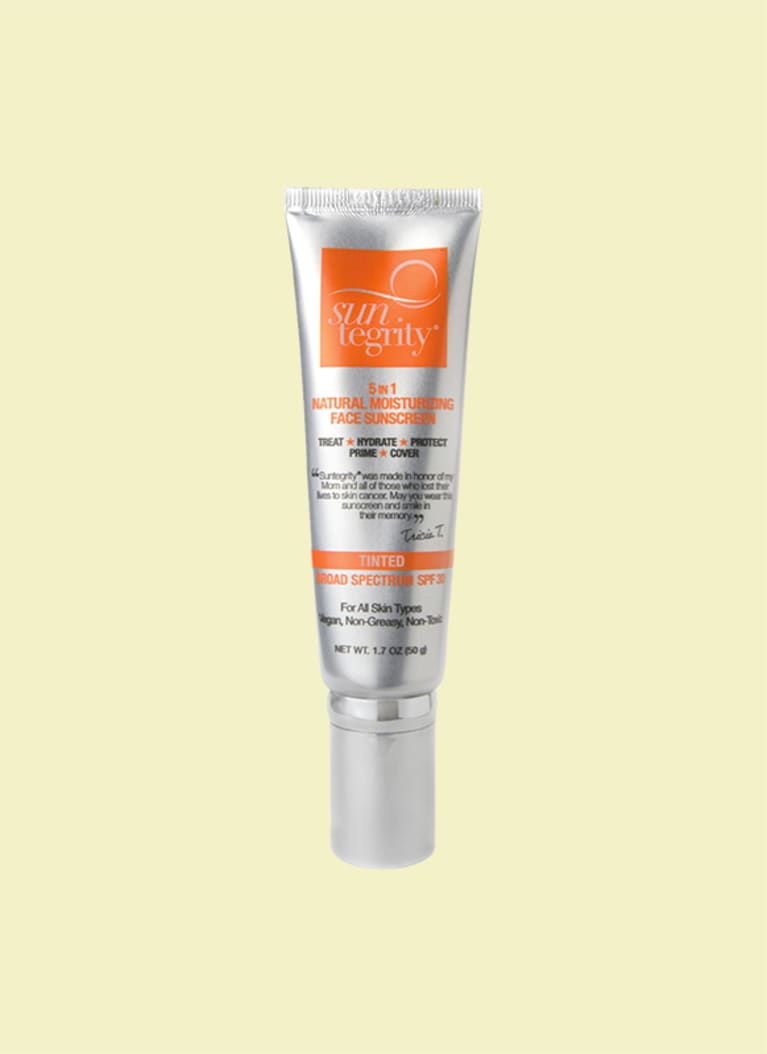 mindbodygreen
Versed Guards Up Daily Mineral Sunscreen Broad Spectrum SPF 35
This new sunscreen combines physical blockers with a host of other good-for-you ingredients, like sea fennel extract and moringa seed extract. These can help protect the skin against other environmental aggressors like pollution, smoke, and free radical damage. (While sun damage is one of the largest causes of premature aging, it's not the only). It's also a peach hue: This acts as a more universal undertone to help blend the product in easier—rather than a tinted SPF, which acts more like a foundation.
Guards Up Daily Mineral Sunscreen Broad Spectrum SPF 35, Versed ($21.99)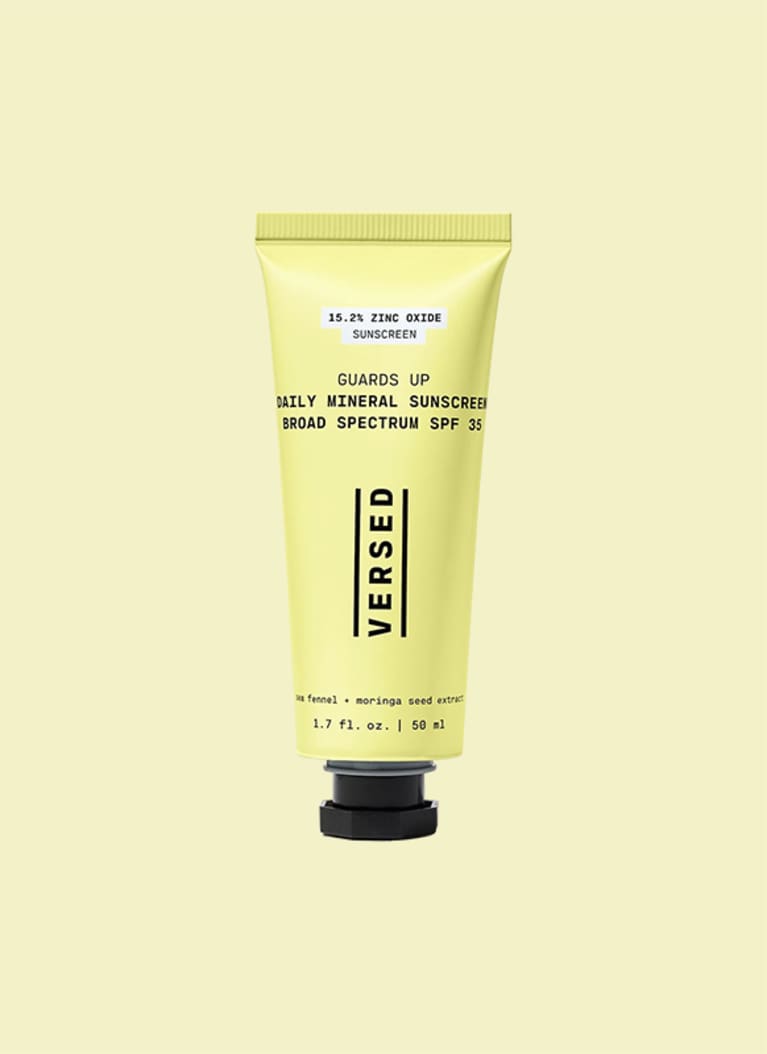 mindbodygreen
Thinksport EveryDay Face SPF 30
Top rated by the EWG for a decade and running, this lotion is for your intense outdoor days (think hiking, running, and so forth). It's water-resistant for up to 80 minutes and fully coats any area for ultimate protection. Perhaps not what you'll use every morning on your way to errands, but reach for this when you know you'll be in the sun for a while.
EveryDay Face SPF 30, Thinksport ($20.99)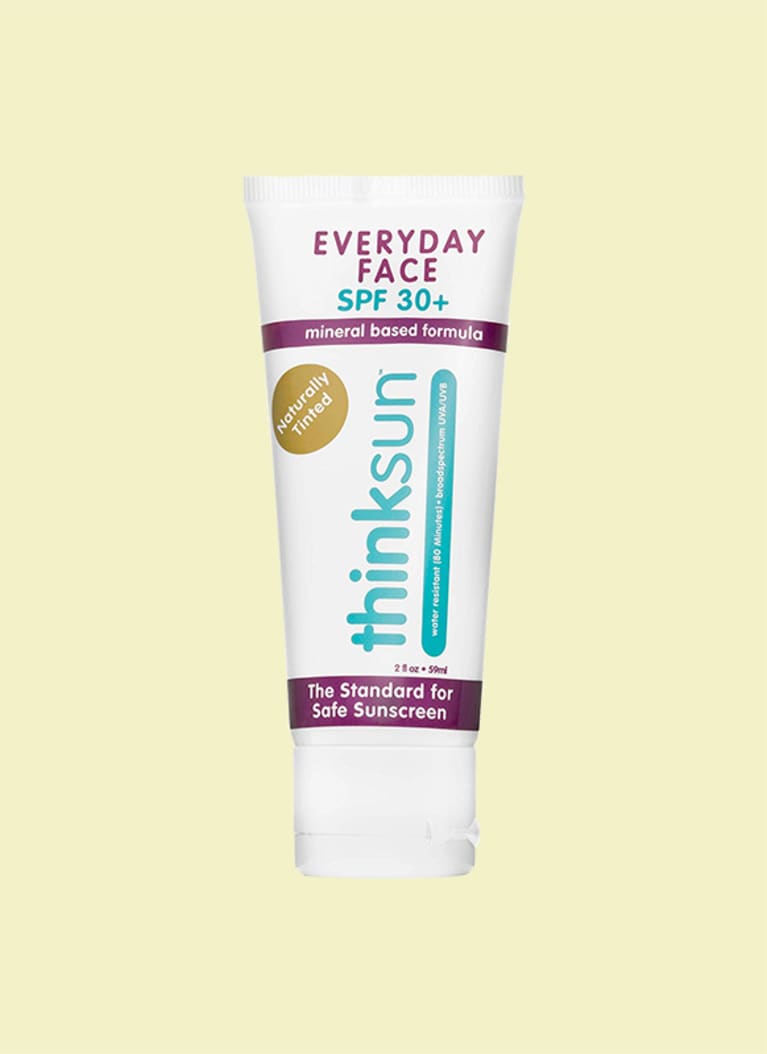 mindbodygreen
Josie Maran Argan Daily Moisturizer SPF 47
This contains a host of healthy botanicals—ideal if you have aging skin concerns: The argan oil conditions skin with nutrients and antioxidants, the green tea soothes, and jojoba softens texture. The result is a healthy aging formula you can feel comfortable in. When applying, simply warm it in your hands first, disperse evenly across your face, and then gently rub and press into the skin.
Argan Daily Moisturizer SPF 47, Josie Maran ($34)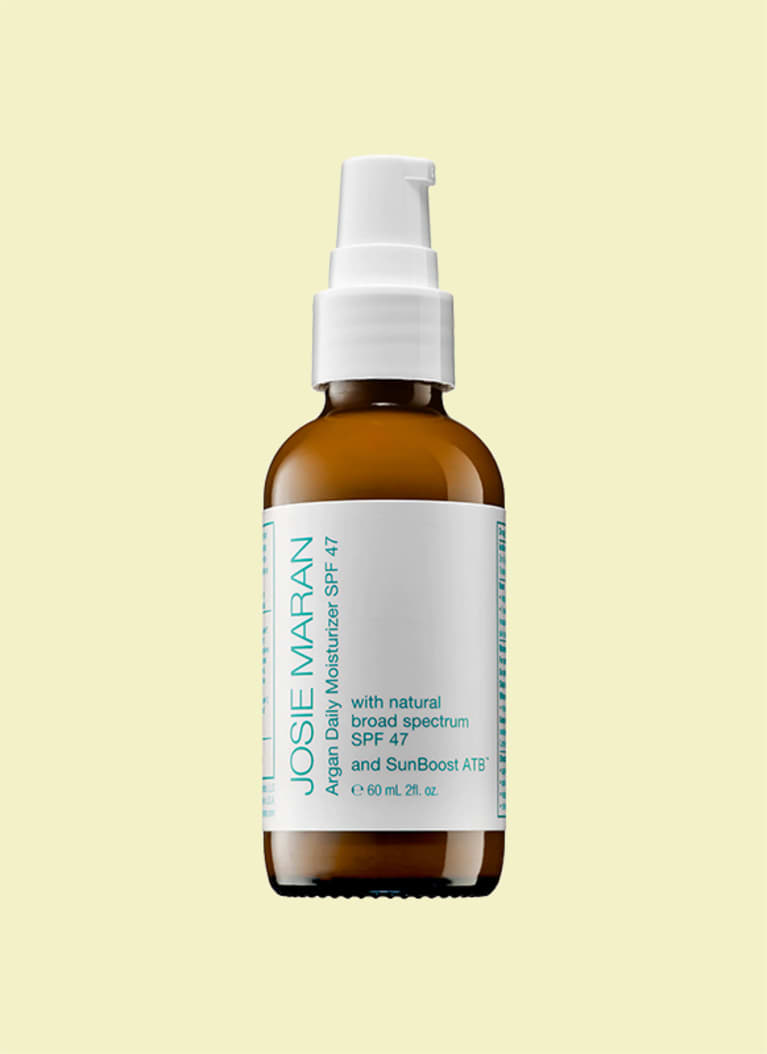 mindbodygreen
Ren Clean Skincare Clean Screen Mattifying Face Sunscreen SPF 30
Along with the zinc oxide, this contains plenty of antioxidants (primarily from yellow passionfruit seed extract) to help your skin deal with free radicals and other environmental aggressors. Then there's the rice starch, which is excellent at absorbing oil, making this option perfect for acne- and sebum-prone skin.
Clean Screen Mattifying Face Sunscreen SPF 30, Ren Clean Skincare ($38)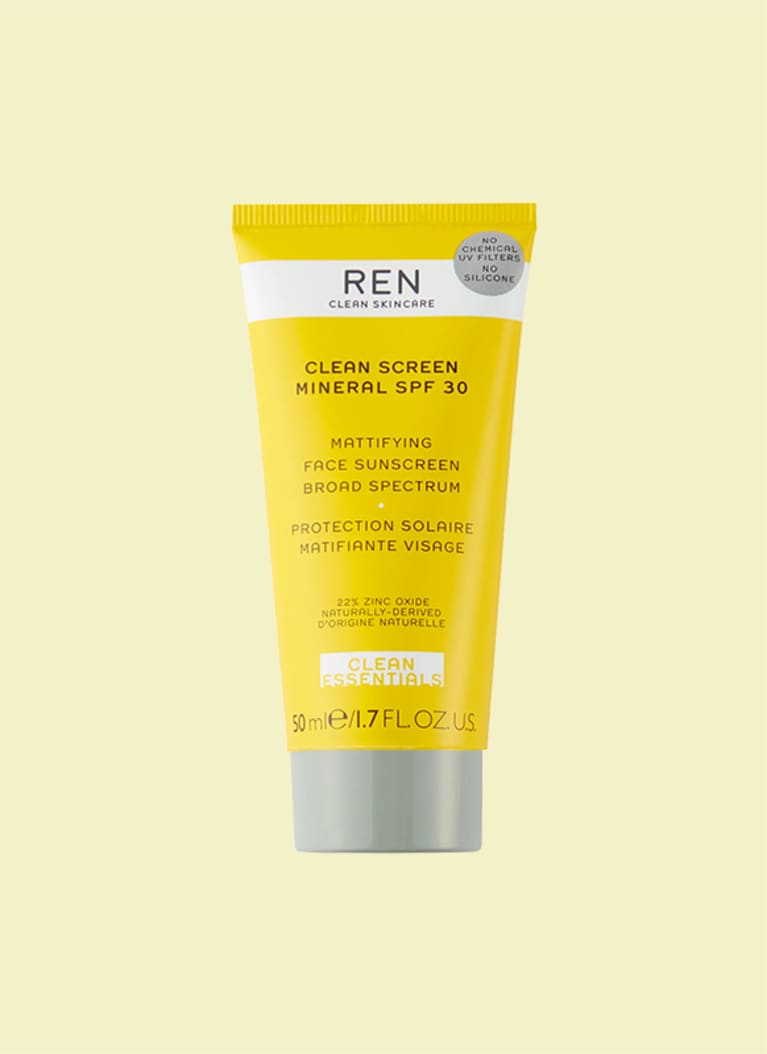 mindbodygreen
Australian Gold Botanical Mineral Sunscreen
What makes this option so unique is the botanical blend of kakadu plum, eucalyptus, and red algae, which give it tons of antioxidant powers. This is perfect for a day at the beach.
Botanical Mineral Sunscreen, Australian Gold ($10.39)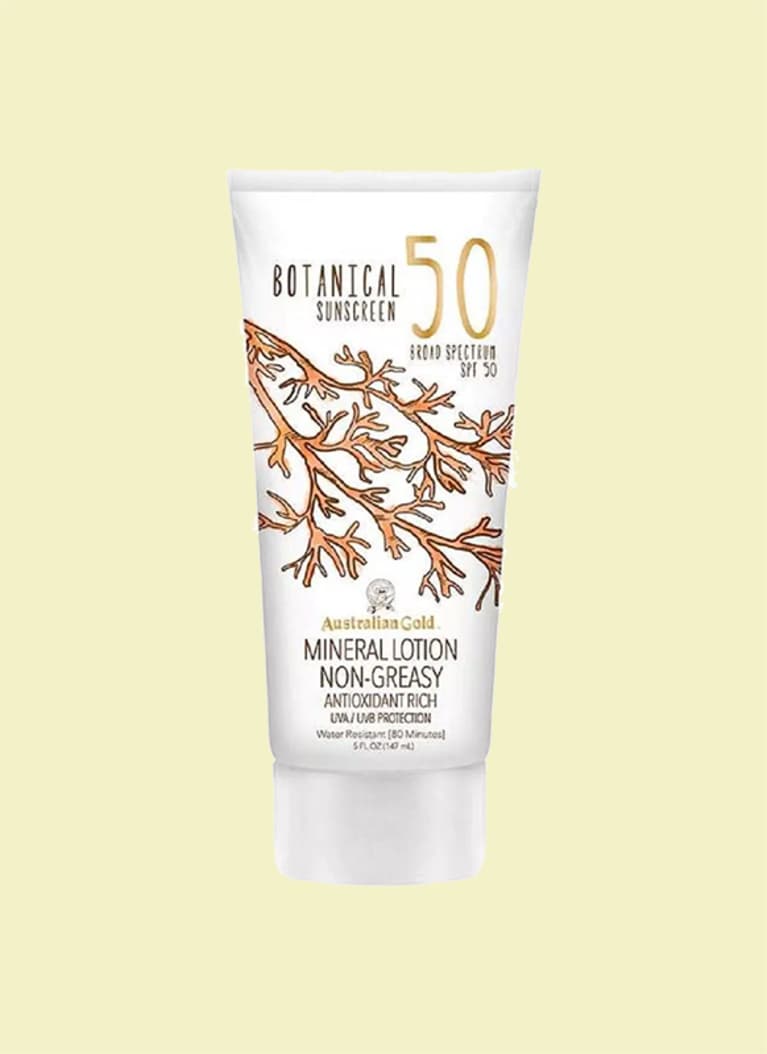 mindbodygreen
And do you want to turn your passion for wellbeing into a fulfilling career? Become a Certified Health Coach! Learn more here.