4 Anti-Inflammatory Snacks This mindbodygreen Functional Nutrition Coach Always Has On Hand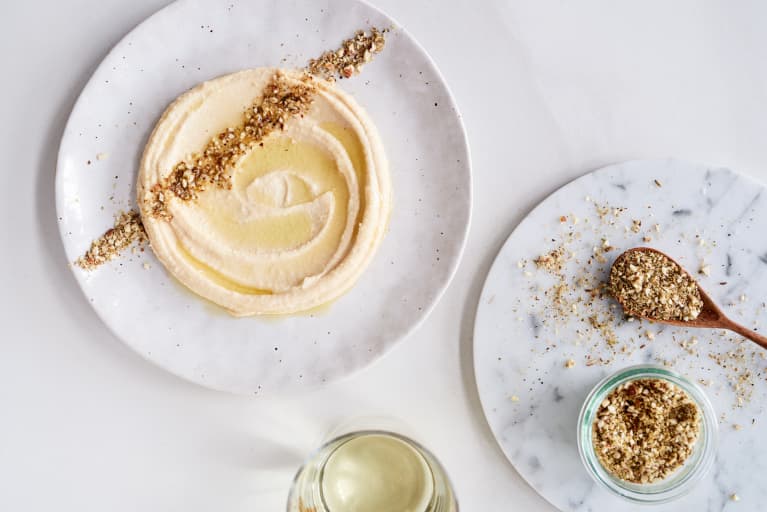 The word "inflammation" gets thrown around a lot in the wellness world. It's important to note that while some inflammation (also known as acute) can support our body's healthy response to infection or injury, chronic inflammation can be detrimental to well-being.
The good news is eating (and properly digesting) the right foods can help mitigate chronic inflammation and support overall health.
I tapped Tania Marchand, entrepreneur and mindbodygreen Functional Nutritional Coach, to share some of her go-to healthy bites to help keep inflammation at bay and ensure everyday vitality. Below, four ideas to help you brighten up your snacking habits and add more anti-inflammatory power into your diet—from Marchand's kitchen to yours:
Fruits and vegetables are rich sources of protective compounds, such as carotenoids and flavonoids, with antioxidant and anti-inflammatory properties.
Marchand specifically loves snacking on "radishes or cucumber slices, with any legumes." She also loves filling her reusable water bottle with green juice or a smoothie "made of berries, walnuts, chia, and sometimes hemp seeds," for an easy on-the-go dose of nutrients.
With a powerful nutrient profile and superior versatility, hummus is one of Marchand's absolute favorite snacks. This tasty dip includes extra-virgin olive oil, lemon, tahini, and chickpeas—for a healthy combo of fat, protein, and fiber that helps with satiety, better digestive health, and inflammation.
Pair it with some fresh veggies or homemade naan bread for a quick, delicious bite!