7 Easy & Tasty Lunch Recipes That Are Far From Boring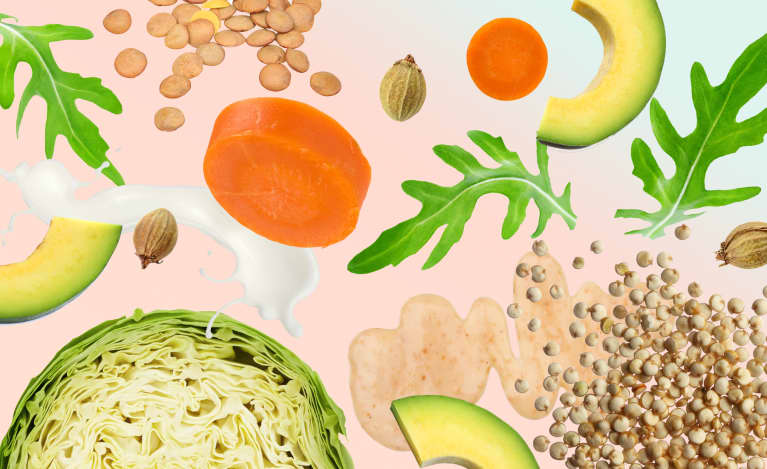 Last updated on January 8, 2021
With less opportunity to grab lunch from your favorite spot, one of three things might be happening. You're either eating the same lunch every day, forgetting about the meal altogether, or you are (and might we suggest this option) getting creative in the kitchen.
To help you strive for the third option, we rounded up a list of our favorite lunch recipes to help bring excitement to the middle of your day:
1. Peanut Butter & Greens Sandwich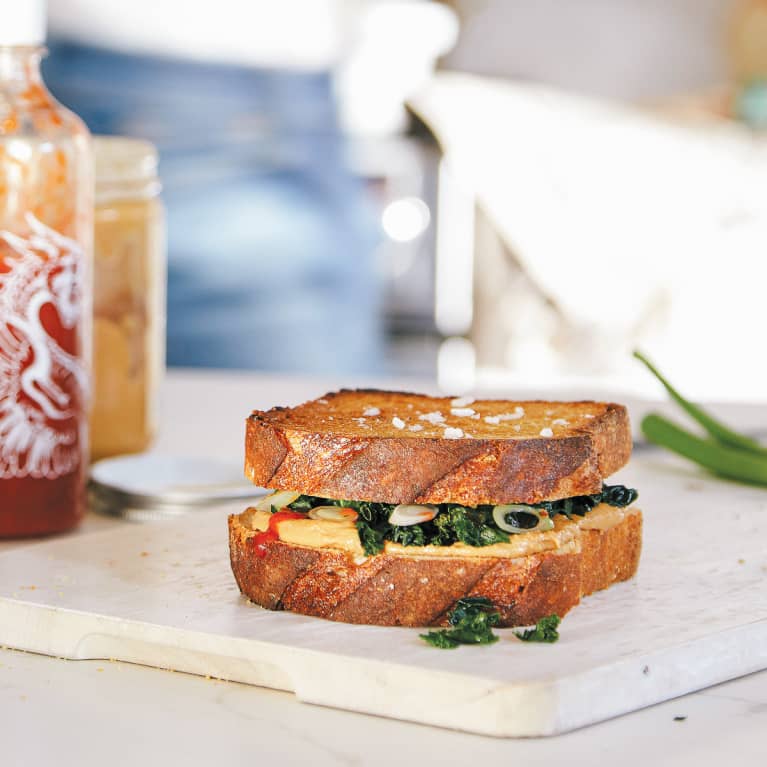 Yep, you read that right. Compared to the classic PB&J, a peanut butter and greens sandwich highlights the savory profile of nut butter. This combo is also the best of both worlds right now. Along with utilizing an all-time fave nut butter, you'll make the most out of some leafy greens.
2.
Salmon, Spinach & Butternut Squash Salad
3.
Spring-Inspired Veggie & Grain Bowl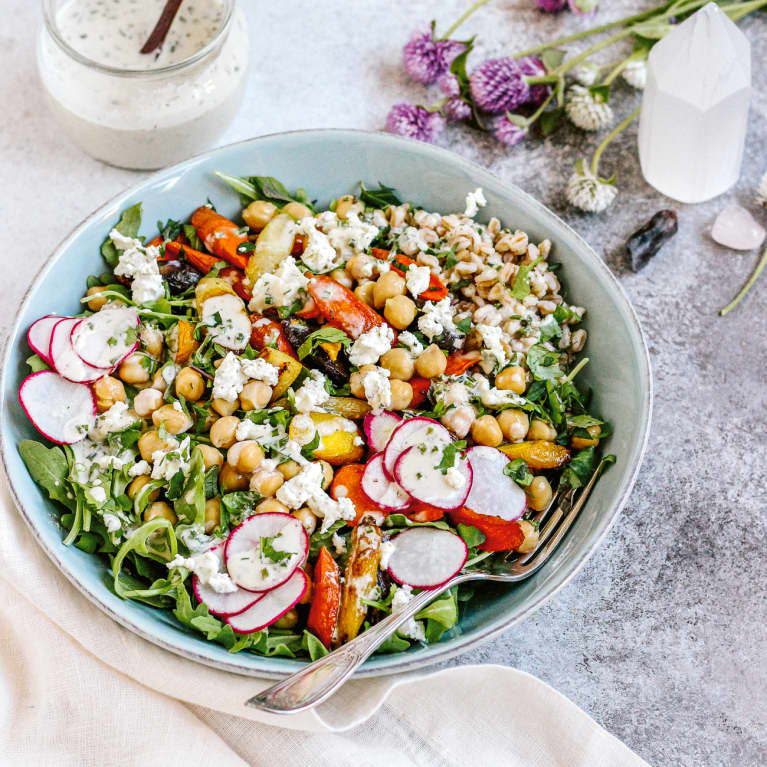 If you're experiencing comfort food cravings, try eating whole foods, as they are important for immune functioning. Thankfully, this vibrant bowl satisfies both needs.
The warm farro and roasted veggies bring an element of coziness, while the greens and herby dressing provide a brightness we could all use right now.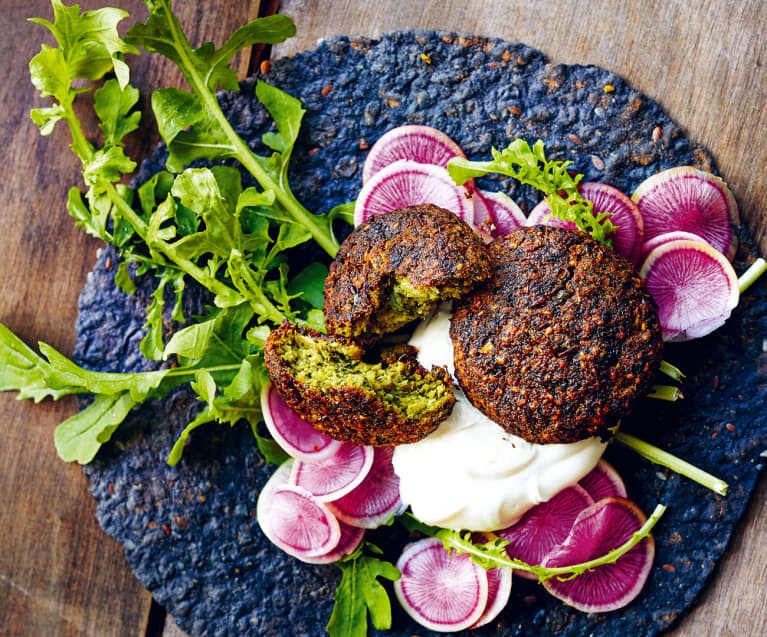 If you're anything like us, it's probably safe to assume you've got some canned chickpeas on hand. This oven-baked falafel is one creative and delicious way to use them.
Loaded with broccoli, peas, and kale, along with herbs like mint and parsley, these tasty bites have no shortage of greens in them. The recipe makes 16 falafels, so share with your family or store them in an airtight container for tomorrow's lunch.
Even when eating leftovers, get creative. If you mixed them into a salad one day, enjoy them inside a warm pita with tzatziki the next.
The probiotic-rich foods (fermented sauerkraut and Greek yogurt) in this cultured macro bowl support the microbiome by introducing healthy bacteria to the gut.
As mentioned before, "The gut and the immune system are completely intertwined. [As much as] 70% of our immune system is there," Amy Shah, M.D., told us. Aside from that, these are flavorful, easy to make, and great for meal prepping.
6.
Vegan Sweet Potato Soup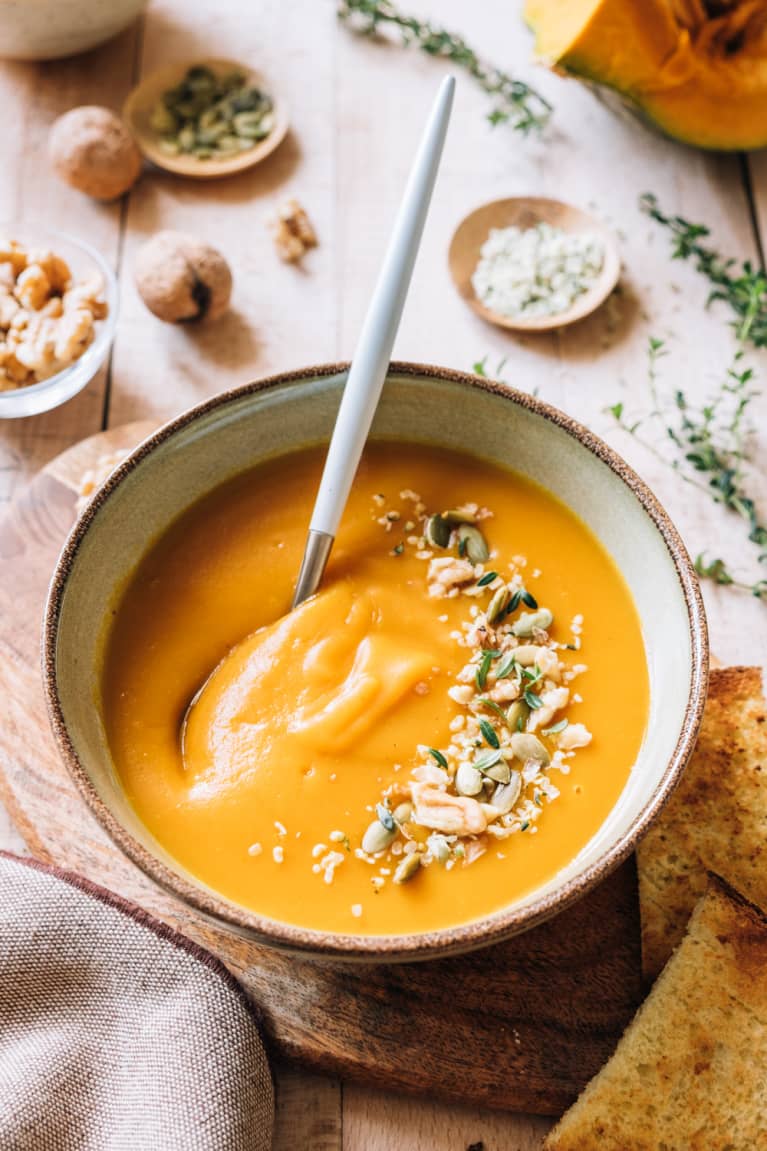 Don't get us wrong, snacking on green olives straight from the jar is perfectly acceptable, but if you're looking for more ways to use them, this hearty farro salad is an option. Calling for one full pound of green olives, this mixture of farro, walnuts (also good for gut health), onions, and herbs has no shortage of brine.
Best of all? This recipe requires only 20 minutes to make, leaving 40 minutes in your lunch break to actually savor the meal.
Want to turn your passion for wellbeing into a fulfilling career? Become a Certified Health Coach! Learn more here.