Gabrielle Bernstein's Go-To Method For One Of "Those" Days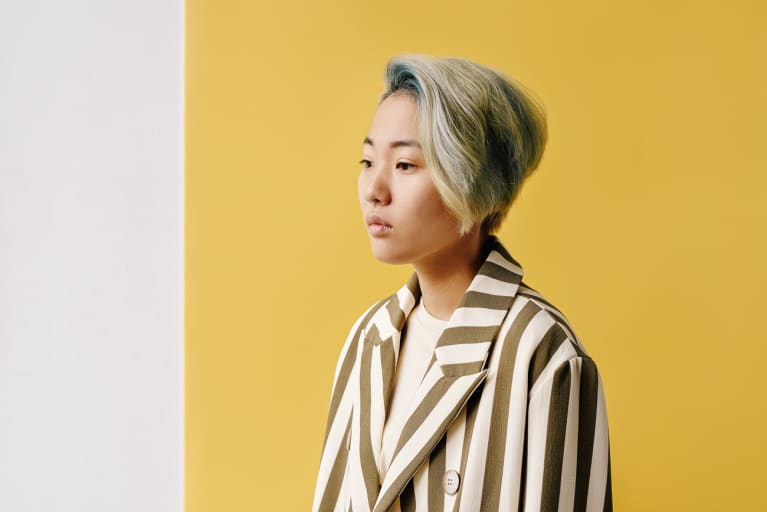 Our editors have independently chosen the products listed on this page. If you purchase something mentioned in this article, we may
earn a small commission
.
No matter what the reason might be, we've all had one of those days.
You know the kind: For whatever reason, you feel off, unmotivated, maybe a little down. Perhaps something in your life is causing you distress, or perhaps there's no "real" explanation at all.
But regardless of why, now you probably want to know what you can do. Which is why mindbodygreen co-CEO Jason Wachob was sure to ask about just that, when he sat down with NYT-bestselling author Gabrielle Bernstein. (You can check out the whole podcast here, where they talk manifesting, depression, work, and more.)
First up is Bernstein's "Choose Again" method, which involves recognizing, forgiving, and subsequently re-choosing your thoughts. "If this is the only thing you took from the book or from this podcast, and you just started to practice this," Bernstein says, "you will see changes in your life."
Here's how to do it:
Recognize the thoughts you're having—the repeated, negative, fear-based, addictive thoughts—and how they make you feel. Catch yourself in the moment, and just notice.
Forgive yourself for having the thought. When you forgive yourself, you are no longer that thought. Abraham Hicks says a belief is just a thought that you keep thinking; if you forgive yourself, you know the thought is not who you are, or something you believe. You can say something as simple as, "There's that thought—thanks for showing up, but it's not me."
Choose again. Reach for the next, best feeling thought. Reach for the thought that feels connected to you, for example, "This is an opportunity to practice kindness."
Bernstein says she uses this method all the time throughout the day. "It's just what I do. It's a practice that's ingrained in my system now."
Find a meditation that works for you.
Bernstein is also a huge proponent of meditation, with a few favorites she likes to turn to when she's having a rough day.
"My other tools include Transcendental Meditation. I use it to stay calm and lower my cortisol levels but also to enhance stamina in many ways," she says. "If I sit twice a day, I can lower those cortisol levels and return to something and be so connected to it because I've had that 20-minute TM meditation."
Bernstein is also fond of Kirtan Kriya, "a Kundalini meditation with a mudra and a mantra, 'saa taa naa maa,'" as well as breathwork, and the Emotional Freedom Technique, or tapping.
Treat your body with kindness.
And lastly, while it may sound obvious, the days when self-care rituals feel the most daunting are likely the days you need them most.
"If I feel like I'm needing inspiration, needing to get back into connection," Bernstein says, "regular nonnegotiables are just eating well because food could take you out. I don't eat sugar, I don't eat dairy, I don't eat gluten. I eat lots of healthy, nice things—it makes me feel good."
"We get so caught up in the drama, or we get caught up in the financial fear, that we disconnect from the joy that got us to where we are today," adds Bernstein. "Wherever you are in your life, lean into that joy in some form. Find that hobby, that habit."
And remember, sometimes clinging to your desire for happiness can actually be counterproductive to achieving it: It's totally OK to not be OK. When those moments do come, know there are innumerable things you can do to shake it off. Because, as Bernstein says, "being a super attractor means your deepest desire is to feel good. That you're committed and devoted to feeling good, even in dark moments."