Why Actor Hill Harper Swears By This Supplement To Look Camera-Ready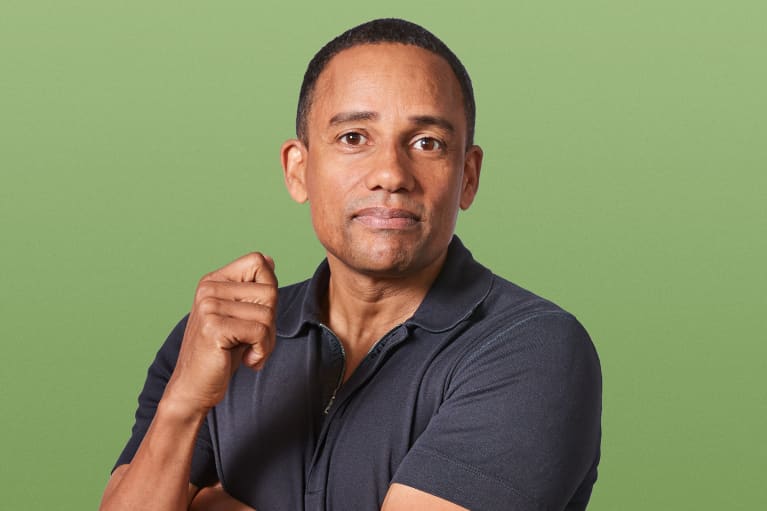 Our editors have independently chosen the products listed on this page. If you purchase something mentioned in this article, we may
earn a small commission
.
What does it mean to appear camera-ready? While makeup can be of great assistance, it all starts with a healthy, hydrated, canvas. After all, hydrated, supple skin reflects more light, which offers more of a youthful glow on-camera. To secure said glow, many experts point to antioxidants, as these can help buffer the skin against the effects of environmental stressors and free radicals (both of which can lead to a duller complexion).
However, if you want to support your skin health long term (so your skin stays camera-ready whenever you need to be), it helps to go internal. Take it from actor and author Hill Harper, who is particularly familiar with the world of close-ups and photo shoots: He swears by an antioxidant-laden supplement to keep his skin looking and feeling his best.*
Why actor Hill Harper loves this antioxidant supplement.
"Because I am an actor, author, and motivational speaker, it's so important that I look and feel my best—whether I'm on set shooting The Good Doctor or trying to keep up with my son,"' Harper says in a review. As he floats from job to job, more antioxidant support may be even more necessary (remember, mental stress can lead to oxidative stress, too).
For Harper, taking healthy skin supplements is the answer: "I'm thrilled I found cellular beauty+," he adds. "I'm all about the skin benefits; this formula is next-level and keeps me feeling and looking youthful!"* Specifically, this next-level formula contains a blend of astaxanthin, pomegranate extract, and ubiquinol CoQ10. These antioxidants were specifically chosen because of their skin-supporting, photoprotective, and brightening properties.*
While the supplement's antioxidant cocktail is certainly impressive, another key ingredient contributes to this camera-ready effect: ceramides. Now, ceramides are naturally found in the body, and they're essential for skin barrier structure, function, and homeostasis. They do decrease with age, but you can help replenish them using supplements.* Phytoceramides (meaning ceramides sourced from plants) have been clinically shown to reduce dryness and wrinkles while significantly improving skin hydration, elasticity, and smoothness.*
With this antioxidant defense and barrier support, mbg's beauty supplement works from multiple angles to encourage a healthy skin appearance—whether you're on-camera or not.* Plus, having hydrated skin means your makeup will go on even smoother (so you may use less product, even if you are regularly on-camera, like Harper). In fact, users have even reported their skin and makeup products go on with such ease, as the skin underneath remains dewy and even.*
Whether you're about to step onto set like Harper or simply want a trusty supplement to keep your skin looking youthful, cellular beauty+ is a prime option. This premium cosmeceutical has a powerful cocktail of antioxidants and skin-barrier-supporting ingredients that brighten the skin and add a supple, lit-from-within glow.* Want to learn more about why antioxidant supplements work? Start here.