The 11 Best Clean & Natural Leave-In Conditioners For Hydrated Hair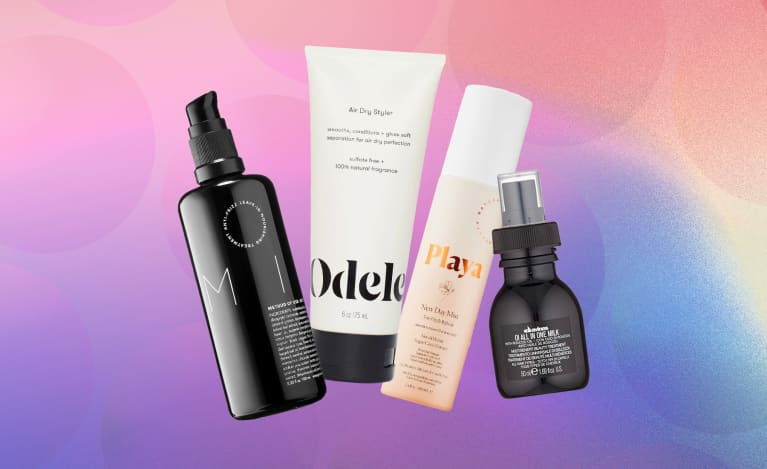 Our editors have independently chosen the products listed on this page. If you purchase something mentioned in this article, we may
earn a small commission
.
Looking to take your hair health and style to the next level? Look no further than a good leave-in conditioner. Not only will this product staple soften and condition hair with nutritious packed actives, but it can help seal in precious moisture post-shower, restyle hair between washes, tame pesky flyaways, and fight damage between deep-conditioning sessions.
Yes, leave-in treatments are do-it-all products of the highest order. Here, our 11 favorite natural and clean options.
Together Beauty Whatever Wherever Leave-in Conditioner
This 95% natural spray comes packed with three powerful actives that nourish hair, increase shine, and help keep it manageable. The baobab proteins help revitalize strands, the sunflower sprout extract keeps hair shiny, and the mongongo oil helps condition. Plus you can use it to help soften as you air-dry, or on dry hair to add some life back to any style.
Whatever Wherever Leave-in Conditioner, Together Beauty ($27)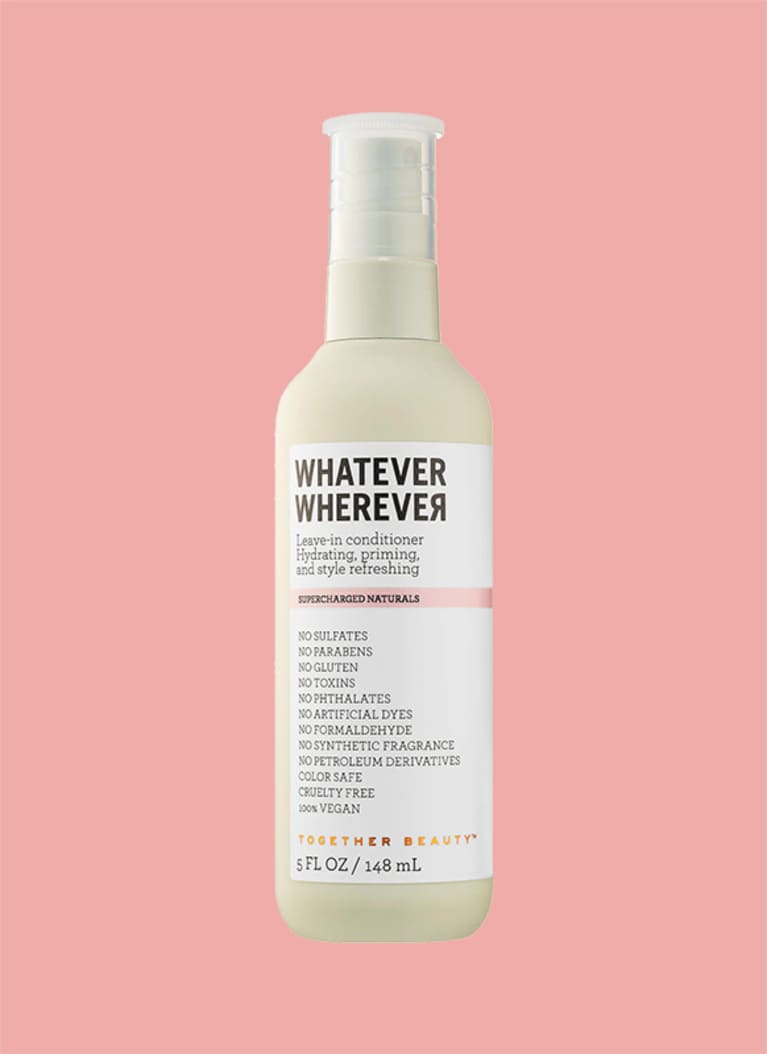 mindbodygreen
Briogeo Don't Despair, Repair! Strength + Moisture Leave-In Mask
There are those of us who want just a little more hydration post-shower; then there are those of us who need more hydration post-shower. For the latter group of people, reach for this. Spray it on freshly washed hair, targeting mid-shaft to end (as it's a more intensive leave-in, you should avoid the scalp so as not to add too much weight or buildup). Comb through hair and style as usual. The blend of microencapsulated argan oil, algae extract, and B vitamins will help repair your hair as you go about your day between washes.
Don't Despair, Repair! Strength + Moisture Leave-In Mask, Briogeo ($28)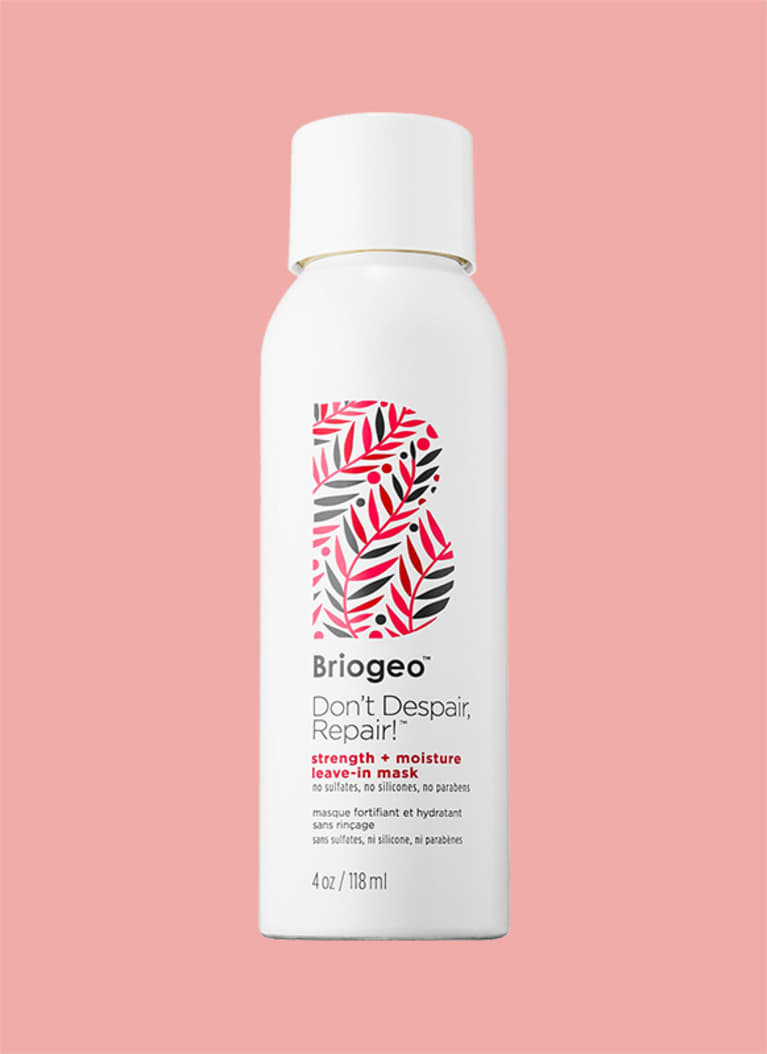 mindbodygreen
Odele Air Dry Styler
This is a nice blend of hydrating treatment and texture-enhancing styling product, which means it's ideal for those who need to lightly condition but also want a bit of grip and hold. Simply smooth it into toweled-off hair and let it do its magic. It will seal in water and nutrients and give you that perfectly undone look.
Air Dry Styler, Odele ($11.99)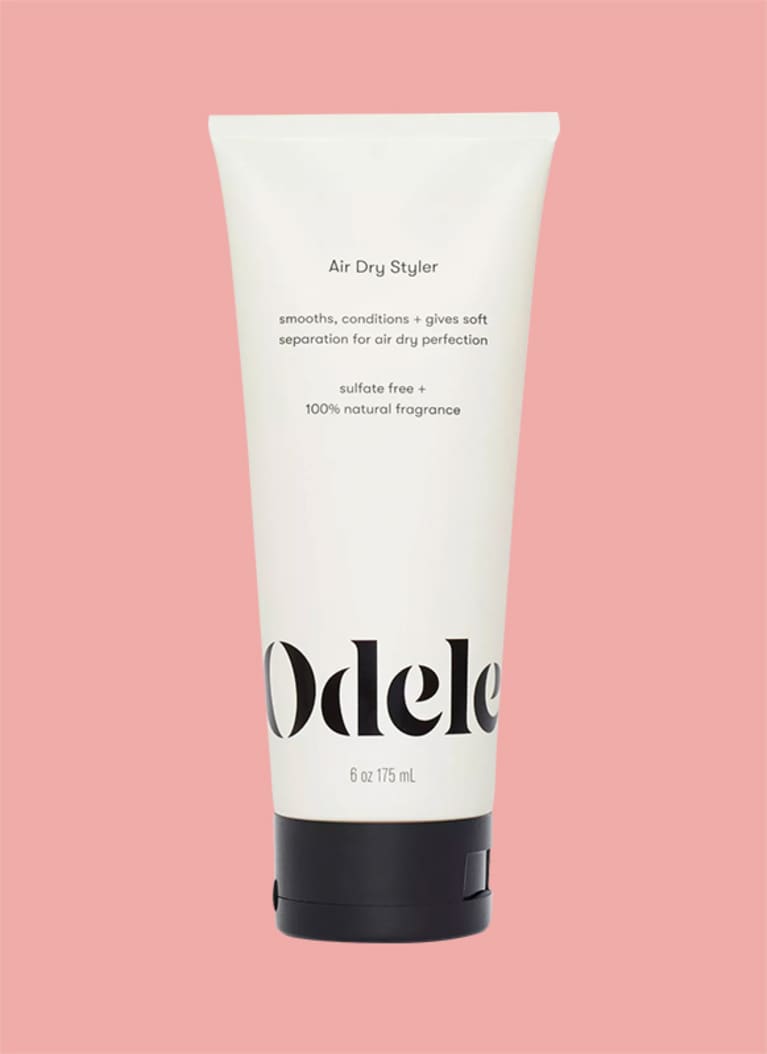 mindbodygreen
Reverie Milk Anti-Frizz Leave-In Nourishing Treatment
This oil-in-cream is a classic leave-in treatment in the best way: It softens, hydrates, repairs damage throughout use, and tames frizz. Read: All the things that make a leave-in a leave-in. Formulated with extracts from coconuts, olives, almonds, and 16 essential oils, which provide a uniquely fresh, herbal scent that's perfectly wearable for anyone.
Milk Anti-Frizz Leave-In Nourishing Treatment, Reverie ($42)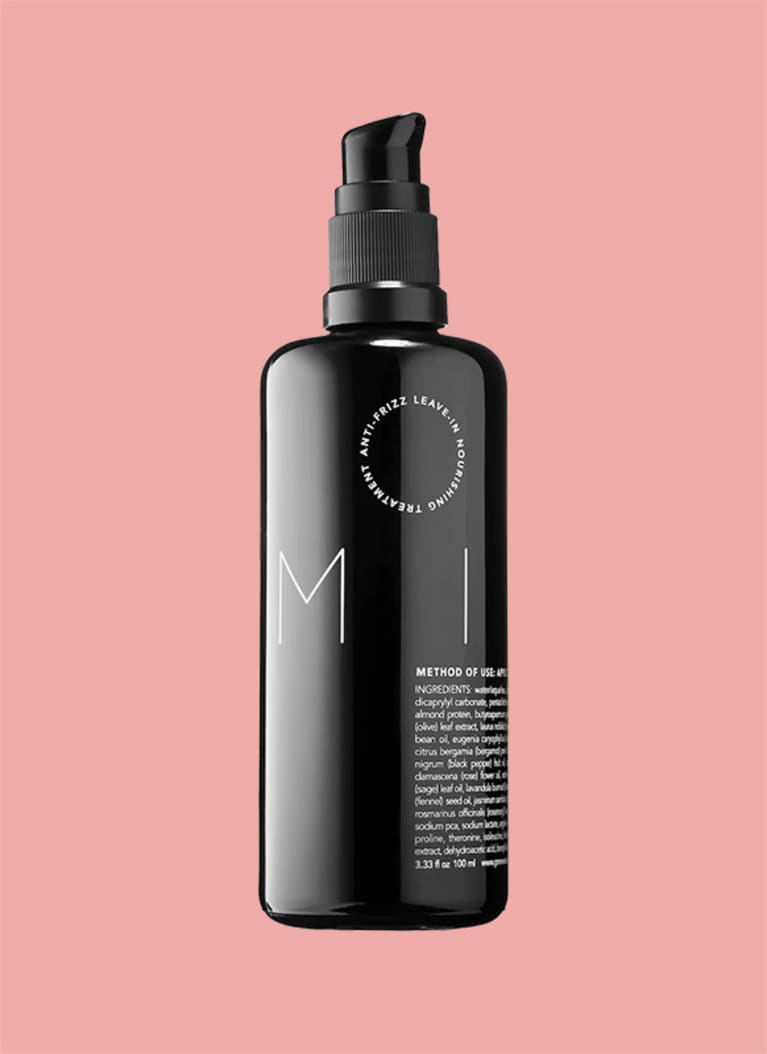 mindbodygreen
O&M Frizzy Logic Finishing Spray
Ideal for those who just want a spritz of shine or to tame down flyaways between washes. (You can use it on damp hair post-shower to help trap in moisture, but this is more of a dry-hair treatment.) The primary conditioning agents are argan and macadamia nut oil, which as far as hair oils go, are very lightweight so this can be used by anyone.
Frizzy Logic Finishing Spray, O&M ($37)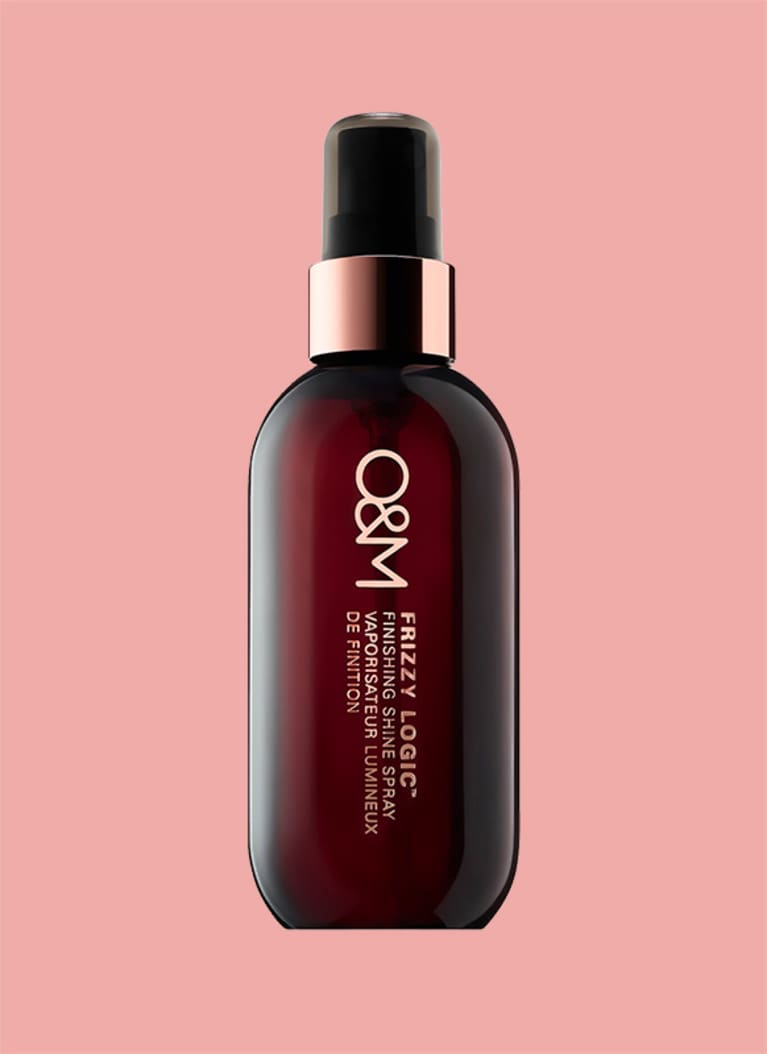 mindbodygreen
Playa New Day Mist 3-in-1 Styler Refresh
Sure, this between-washes product refreshes styles without having to default to hot tools, but its real trick is restoring hair health between conditioning sessions. It does so with a fine mist of neroli water (ultra-hydrating), aloe water (restoring and balancing), as well as a sugar-cane extract (which provides a touch of texture and hold; it's the natural alternative to hair spray and is better for your strands than sea salt). Spritz, go, and have soft, touchable hair all day long.
New Day Mist 3-in-1 Styler Refresh, Playa ($24)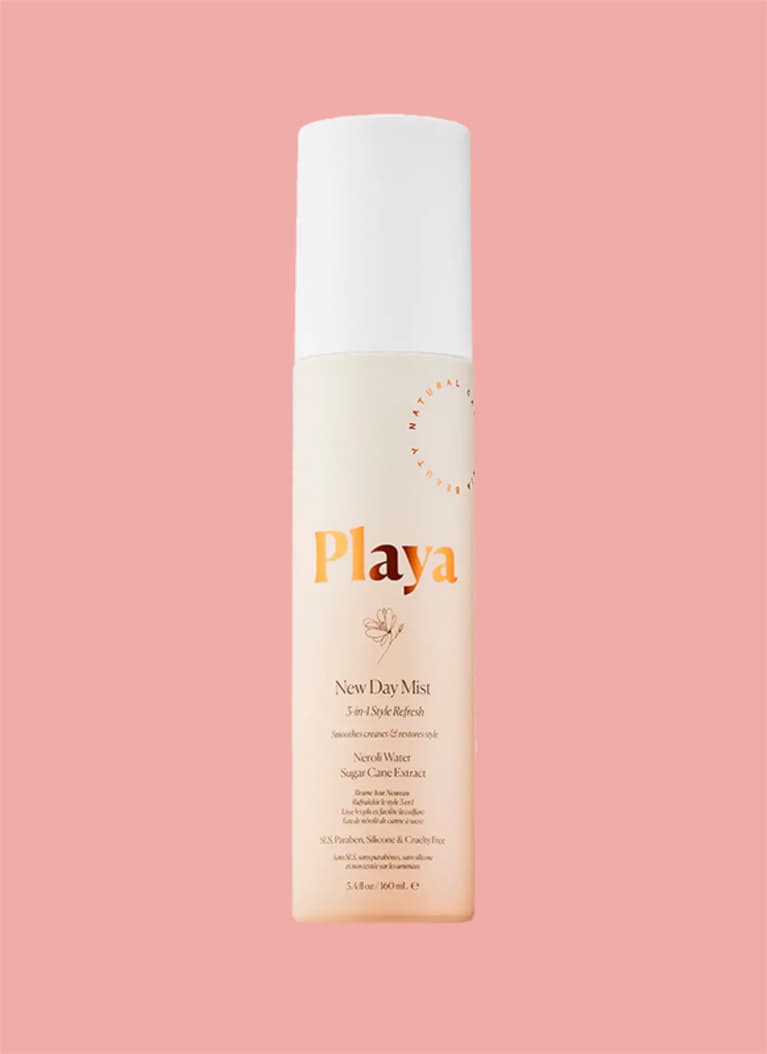 mindbodygreen
Innersense Sweet Spirit Leave-In Conditioner
This beloved organic brand's leave-in spray works on manageability. What does that mean exactly? Well, if you find that your hair tends to get a little unruly or tangled as you air dry or blow dry, consider this a preemptive step. It does so with its blend of emollient oils and a hint of honey, which provides just enough oomph for body and hold.
Sweet Spirit Leave-In Conditioner, Innersense ($26)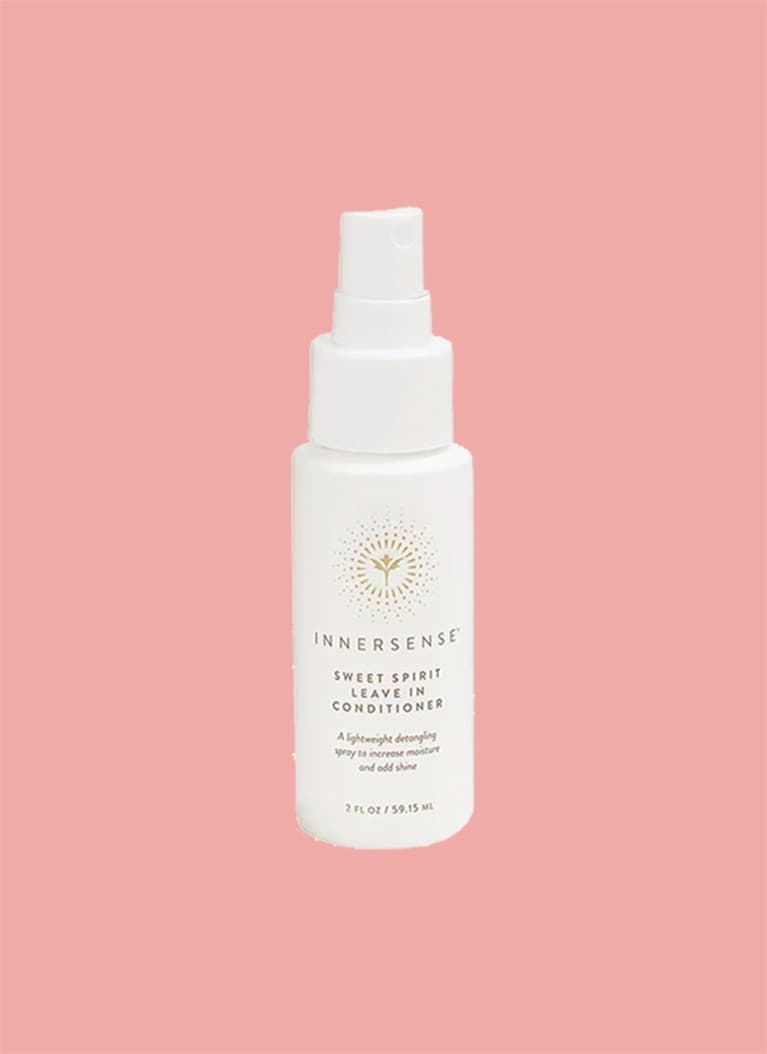 mindbodygreen
EVOLVh SmartVolume Leave-In Conditioner
When people think of leave-in conditioners, they tend to think of weight. It's an understandable assumption, as most leave-ins are blends of oils and hydrators to help those whose hair skews dry. But where does that leave those who have dry yet volume-less strands? In trouble. That's where this comes in, as it provides lift and thickness while being highly conditioning. SmartVolume Leave-In Conditioner, EVOLVh ($29)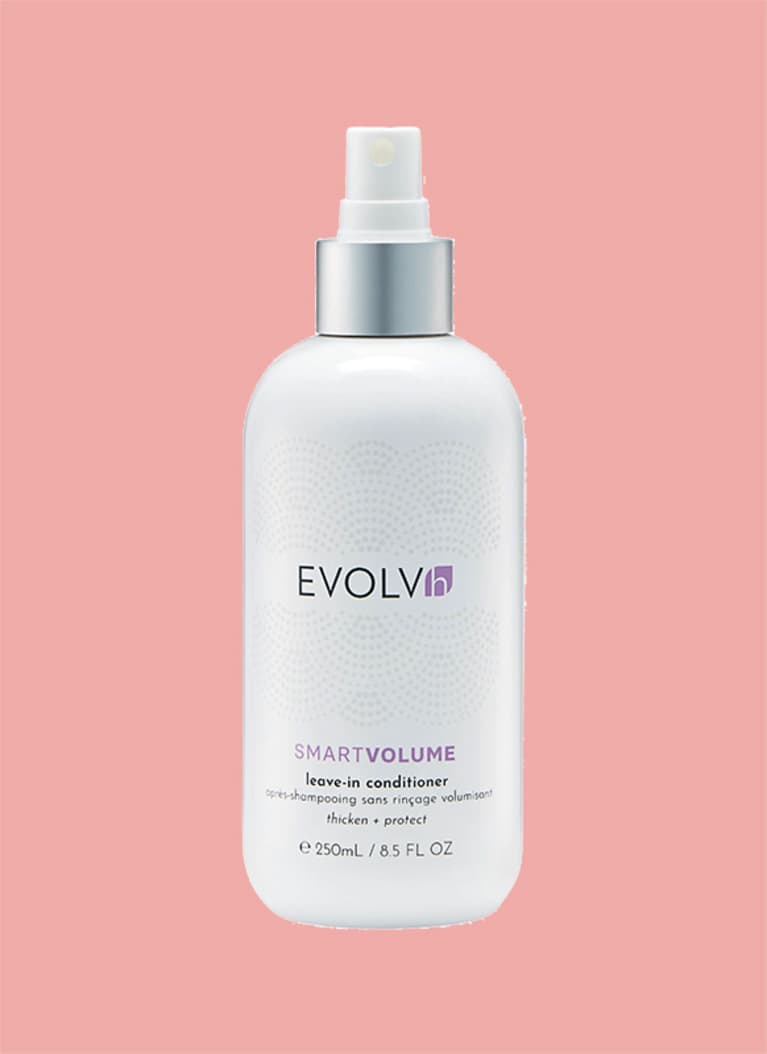 mindbodygreen
SheaMoisture 100% Virgin Coconut Oil Leave-In Treatment
For the purists among us, this spray is nothing but what it says: coconut oil, a healthy hair staple. But what makes it so much better than simply grabbing a tub of the natural stuff is this comes in spray form and is therefore easier to use and distribute evenly among the strands.
100% Virgin Coconut Oil Leave-In Treatment, SheaMoisture ($9.99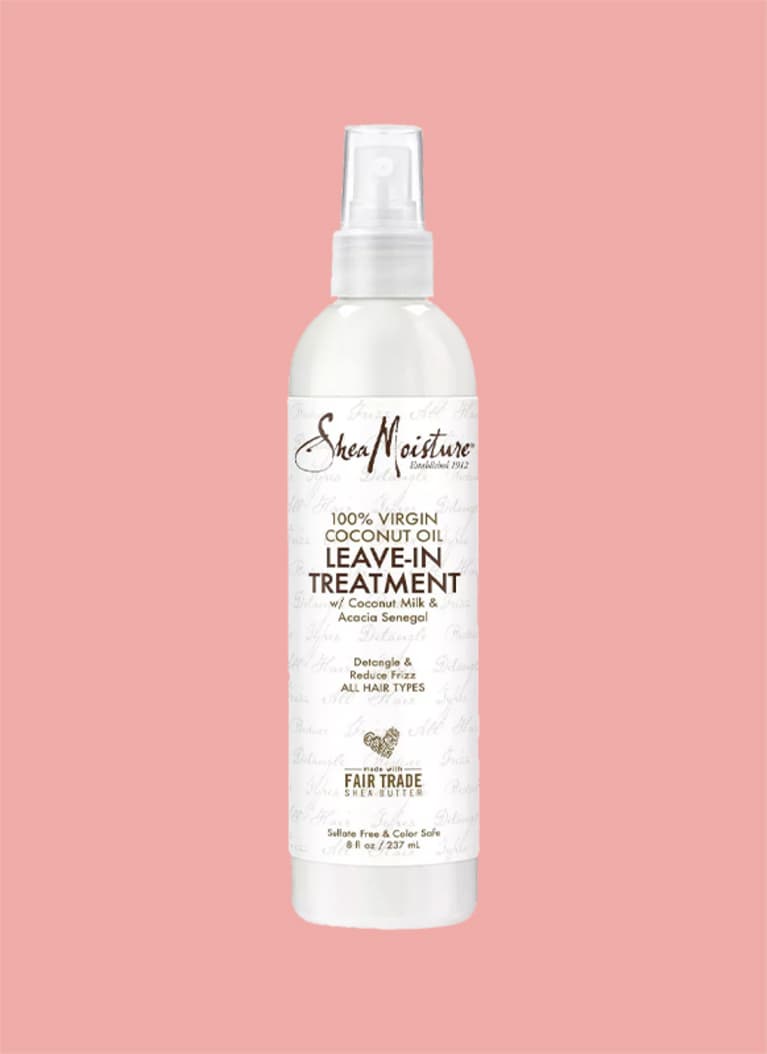 mindbodygreen
Davines Oi All-In-One Milk
A re-imagining of their Oi Oil, which has a near cultlike devotion among its users, this spray form softens, detangles, controls frizz, and protects hair from heat styling. You can also spritz it in your hands and work it into dry ends after styling. Plus, it has that famously delicious Oi fragrance that the fans know and love.
Oi All-In-One Milk, Davines ($35)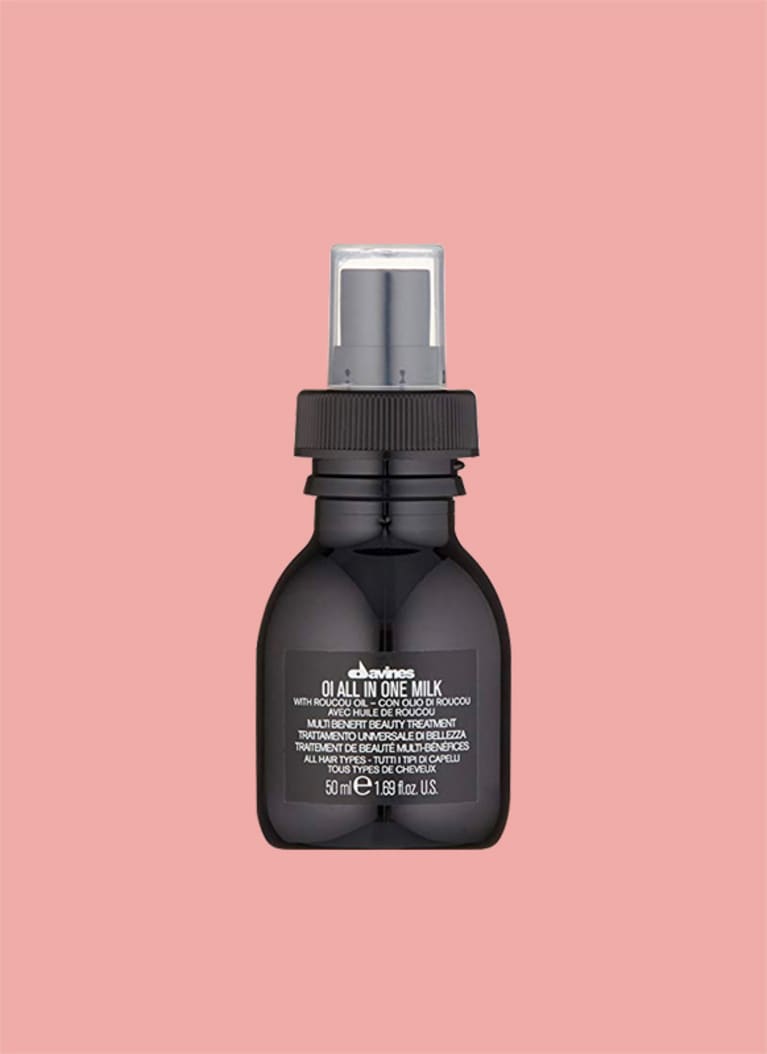 mindbodygreen
The Good Stuff Intensive Nourishment Cream No-Rinse Conditioner
This entire brand's deal is leave-in conditioners, so of course they'd make really good options. Here's how their products are designed to be used: Shampoo as normal, skip an in-shower conditioner, towel your strands, and then coat the hair with one of their leave-ins that best suits your needs (they have options that work for fine to kinky). Then continue as normal. The idea is that you'll limit the water used, shorten your shower, and just generally make your life easier in general.
Intensive Nourishment Cream No-Rinse Conditioner, The Good Stuff ($7.99)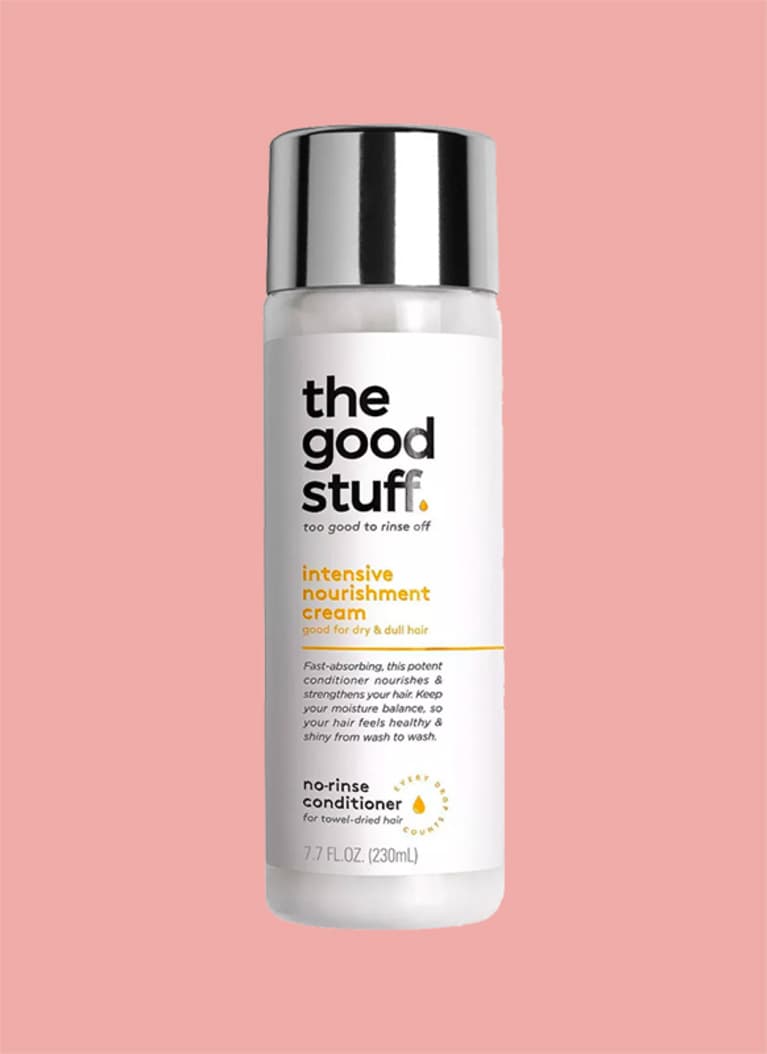 mindbodygreen