11 Truths You Need To Know About Using Retinol
Contributing Wellness & Beauty Editor
By Lindsay Kellner
Contributing Wellness & Beauty Editor
Lindsay is a freelance writer and certified yoga instructor based in Brooklyn, NY. She holds a journalism and psychology degree from New York University. Kellner is the co-author of "The Spirit Almanac: A Modern Guide to Ancient Self Care," with mbg Sustainability Editor Emma Loewe.
Medical review by
Cybele Fishman, M.D.
Board-certified dermatologist
Cybele Fishman, M.D., is a board-certified dermatologist and assistant clinical professor of dermatology at Mt. Sinai Hospital. She earned her medical degree at New York University, and completed her residency at the Albert Einstein College of Medicine.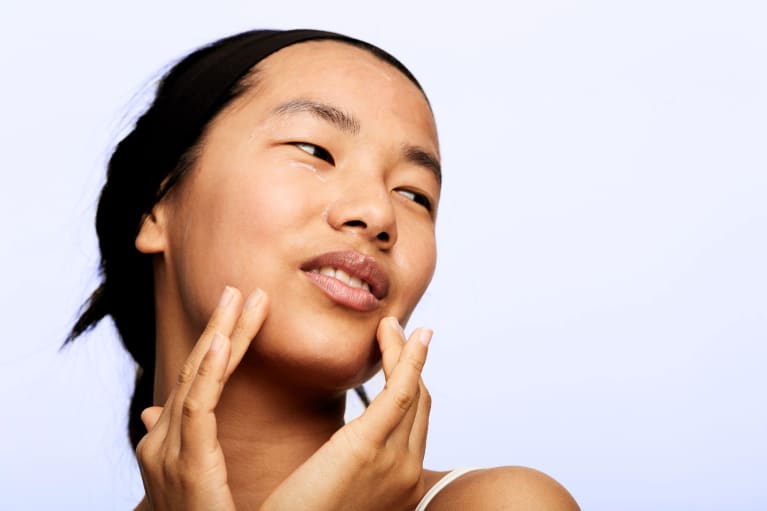 Last updated on February 7, 2020
Today retinols are widely available over the counter, at the drugstore and at mass beauty retailers alike—there's one for every skin type, regimen, and price point. But for a long time, that was not the case! Acquiring one required a trip to the dermatologist, a prescription, and a whole lot of adjusting your current routine to accommodate for how it affects the skin.
Although retinol can come with some unfavorable symptoms, retinol and its derivatives are touted in the skin care industry as a cure-all. They can help smooth out the skin by encouraging skin cell renewal, which helps with everything from clogged pores to acne to hyperpigmentation and fine lines. It's no wonder that the most forward-thinking natural skin care brands launched some version of a retinol in the past few months.
With all these options, retinol can be confusing. When do the risks outweigh the benefits? What are the differences between OTC and prescription? Will my skin peel for a long time; will it be noticeable or uncomfortable? And most importantly, how do you safely introduce a retinol to your already-established skin care routine? We spoke to Danuta Mieloch, founder of New York City's buzzy Rescue Spa, and Whitney Bowe, M.D., leading board-certified dermatologist, to get the 411.
The best way to ensure success when introducing a retinoid to your routine is to start slow. (Frustrating, but true!) Both Bowe and Mieloch recommend alternating days, one on, one off, reducing it even further if irritation starts to kick up. "Don't rush the process, and don't expect immediate gratification. This is a product that can deliver real results if you are willing to diligently use it," said Bowe.
Itching, peeling, and redness are normal—to an extent.
It's normal to experience some irritation, especially when you first embark on your retinol journey. "If you notice you're starting to react, back off for a couple of days, then keep going," said Mieloch. There's a certain adjustment period when you may need to 'power through,' but that shouldn't last forever. If you're still seriously peeling after 28 days on and off, talk to your dermatologist about a different dosage and/or frequency.
It's virtually impossible to tell how much retinol is in your OTC product.
Sad news for everybody wanting more transparency. Unless your product is clearly labeled, it's impossible to tell how much retinol is inside. This is because the FDA doesn't regulate over-the-counter retinols the same way it does prescription ones. "I often recommend that my patients start with a very low percentage (0.025%), and we can build from there," said Bowe. While some OTC products are labeled with concentrations, starting with a low-dose prescription is the only surefire way to monitor how much retinol you're actually using.However, it's important to note that the 0.025 concentration is typically for prescription retinol—OTC products most likely contain much higher levels.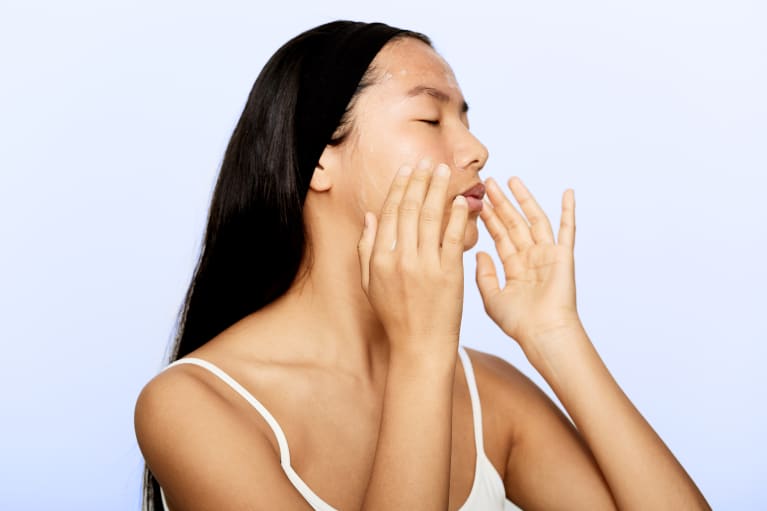 Not all retinols are created equal.
Retinol is another word for any compound derived from vitamin A, of which there are several. Technically "the umbrella is 'retinoids,'" said Bowe, which includes both prescription and nonprescription vitamin A derivatives. Retinol is one specific derivative, that, according to Bowe, can "promote skin renewal, brighten skin tone, reduce acne, and boost your skin's collagen production." Retinol is available in over-the-counter products. "When retinol is topically applied to our skin, our enzymes work to convert it into retinoic acid," she said.
Retin-A, also known as Tretinoin, is the prescription-only retinoid that works faster than retinol but often causes more side effects. "Retin-A does not require the above-described enzyme conversion," said Bowe," so it works more quickly."
"Retin-A also is much stronger than retinol and, consequently, is more powerful. Patients who have never used a retinoid before often experience more intense side effects from prescription strength Tretinoin, including redness, stinging, burning, peeling and flaking," she said, but of course this all depends on the concentration.
Some other retinoids (both natural and synthetic derivatives) include all-trans retinoic acid, retinyl palmitate, adapelene, isotretinoin (a synthesized oral form), and more. Each has its own strength, and concentration within a product also determines how strong a specific product will be. But for the purposes of this article, know that the majority of vitamin A exists as retinol, with its storage form being retinyl palmitate and the acid form that is bio-available to our cells without being converted as retinoic acid (also known as tretinoin).
Finally, there are other beta-carotene-infused products like rosehip oil that claim to have retinoic effects but that take even longer than retinol to convert on the surface of the skin. They're nourishing and ideal for sensitive skin types.
Pause your retinol if you're receiving certain personal care services.
"If you are getting treatments like lasers, microneedling, or microdermabrasion, you will want to take a break from your retinol," said Bowe. Mieloch added that you should "back off" before waxing services and other strong facial treatments, like any that include a powerful mask, peel, or microcurrent. Retinol can sensitize the skin, which may lead to complications from intense facial and personal care treatments.
Yes—modify your use based on sun exposure.
If you're heading out on a sunny holiday, always use retinols at night. They are not photostable, meaning they break down chemically in sunlight, so you shouldn't use retinol in your morning routine. "I wouldn't use retinol before direct sun exposure, like a vacation on a beach or a big outdoor event," said Mieloch. And no matter what, when you're using a retinol, sunscreen is an absolute must!
Suspend acids and other exfoliants at first.
"We don't want to overscrub or irritate our skin, and powerful, abrasive cleansers do more harm than good when it comes to the health of our skin's natural invisible barrier," said Bowe. When the barrier is about to become temporarily compromised by the skin-cell-renewing properties of vitamin A, it's not the time to experiment with acids and other exfoliants, even gentle ones. Modify your routine and reintroduce these products when you've adjusted to, and/or found a rhythm with, your retinol.
Once you acclimate to the product, alternate retinol and exfoliation days.
There will come a day when you and your retinol regimen are acquainted. When you make it there, then it's time to start exfoliating again. "On the day before you exfoliate (I recommend exfoliating two to three times per week), you want to skip your retinol product," said Bowe.
The climate can help (or hinder) your efforts.
To add another layer of complexity to your elemental considerations, starting up a retinol in warmer climes might actually be better for your skin. "Sometimes in the summer, the moisture level helps you tolerate retinol better," said Mieloch, who went on to further emphasize the importance of sunscreen. On the flip side, starting a retinol in drier weather might make skin more prone to flakiness and rough patches.
Follow application of retinol with a hydrating moisturizer. 
Using a moisturizer after your retinol doesn't detract from its efficacy. "Many of my patients follow with a hydrating moisturizer," said Bowe. An all-natural hydrosol and face oil combination would work well to keep the skin protected, too.
Results don't happen overnight—it can take up to six months.
"If you are using retinol to address wrinkles and signs of aging, studies show that you will start to see noticeable results in about six months," said Bowe. "These results only continue to improve and are even more noticeable at approximately one year after use." You may start to see results even sooner for conditions like acne and hyperpigmentation.