I'm An Integrative Nutritionist & This Is The Supplement I Recommend To My High-Profile Clients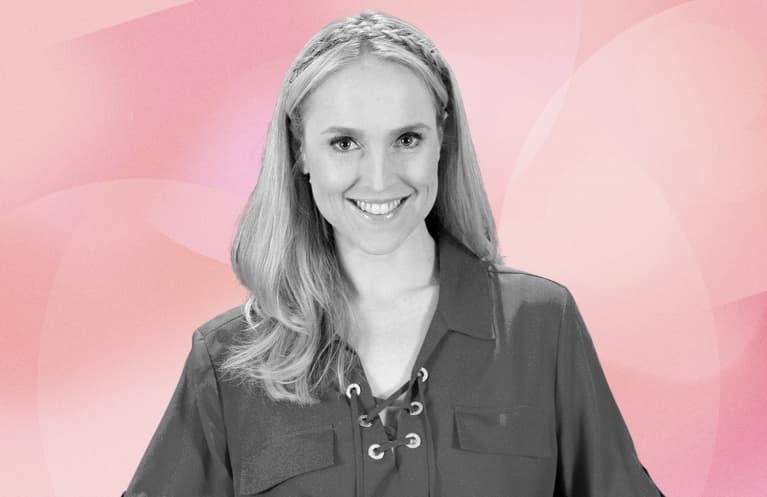 This article was produced to support the mindbodygreen supplements+ line. Our supplements adhere to the highest standards of ingredients and quality. We hope you enjoy these products, for more information
click here
.
As a professional chef, integrative nutritionist, and health coach, I work on a wide variety of projects. Some days I'm developing recipes for cookbooks and TV shows. Other days, I'm consulting and creating food and health regimens for my well-known clients who are constantly in the public eye.
My job is extremely varied, but my focus is always on making every mouthful of food I create as nutrient-dense as possible.
How organic veggies+ makes my job simpler.
For many years, making food as nutritious as possible meant creating my own vegetable and herbal tonic powders that I would mix into meals to heighten their vitamin and antioxidant content. Although it kept myself and my clients in optimal health for many years, it was such a time-consuming, costly process.
Sourcing all of the individual ingredients and taking time to combine them is now a thing of the past and something I never have to do again thanks to mindbodygreen's organic veggies+.
I love using mbg's organic veggies+ to super-boost the nutritional profile of my sweet and savory recipes.* It contains a healthy blend of dark leafy greens, including kale and spinach, which are loaded with beneficial nutrients.* The greens powder also features hard-to-find sea vegetables, which provide numerous antioxidants and nutrients, including vitamins A, C, E, and beta-carotene; flavonoids; and carotenoids, among many others.* These veggies are also a source of plant-based omega-3s.
In addition to a nutrient-rich greens blend, veggies+ includes digestive enzymes, prebiotic fiber, and immune-supporting ginger and turmeric.*
I also appreciate that organic veggies+ doesn't overpower foods and beverages like other substandard greens powders do, making it such a fantastic, versatile formulation to use to support my and my clients' health—especially my clients in the public eye, who must maintain consistent intake of key vitamins and minerals while busy on tour.*
There are so many quick and simple ways to add organic veggies+ into your meals or snacks—you can blend it in smoothies, add it to soups, use it to garnish a salad, or sprinkle it over a bowl of popcorn—the flavor is so great, you can add it to nearly anything. A few of my favorites: buckwheat breakfast bowl, dark chocolate truffles, and vegan ranch dressing.
Bonus: organic veggies+ ensures top-quality ingredients.
Supercharging foods and beverages with added extras like organic veggies+ is imperative in today's world. Due to global climate change, along with increasing levels of air pollution caused by pesticide use, transportation emissions, and other polluting processes, I strongly believe our foods just don't house the same concentrations of health-supporting nutrients they once did.
If, like me, you're serious about supporting yourself to thrive in this world, I encourage you to fortify your food.
mbg makes it pretty simple for you to do so via organic veggies+. The greens powder contains top-quality, USDA certified organic ingredients.* Plus, mbg works only with suppliers whose practices emphasize quality, science, and responsibility. Bottom line: organic veggies+ is filled with game-changing ingredients that science says can support your wellness in so many ways.*