The Best 9 Light Body Creams For Dry Skin — But No Slick Residue

mbg Beauty Director
By Alexandra Engler
mbg Beauty Director
Alexandra Engler is the Beauty Director. Previously she worked at Harper's Bazaar, Marie Claire, SELF, and Cosmopolitan; her byline has appeared in Esquire, Sports Illustrated, and Allure.com.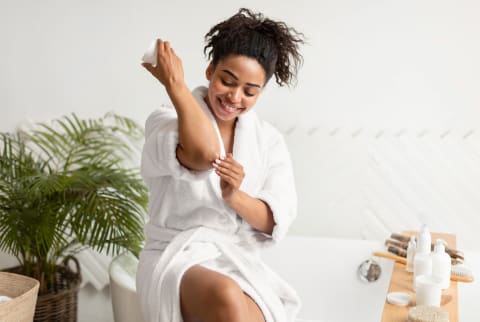 Image by Prostock-Studio / iStock
Our editors have independently chosen the products listed on this page. If you purchase something mentioned in this article, we may
earn a small commission
.
January 21, 2022
Struggling to find a body cream or lotion you enjoy is a real Goldilocks scenario, huh? On the one hand, if you go too dense for your liking you run the risk of feeling like a sticky, goopy mess. On the other, if it's too light for your skin's needs, it's simply not going to hydrate well or long term. Yikes. Now where you fall on this skin care spectrum is probably dependent on a few skin care factors: What time of year it is, where you live, your skin type, your personal sensorial preferences, and your lifestyle (i.e., do you loathe to apply products, or do you do a 10-step-routine every morning?). As you can see, a lot goes into finding the one that suits you just right.
Now, a light body cream or lotion tends to meet a lot of needs. The slip is just so that it smooths over skin with ease. The texture is rich, yet spreadable. The hydration is turned up to the max, without leaving a greasy residue. Plus, many of these options below come with added bonuses—whether that be soothing scents, antioxidant protections, or firming actives.
Advertisement
This ad is displayed using third party content and we do not control its accessibility features.
If this sounds like your preferred sensorial experience, check out the list below—plus, what the options can do that adds a little extra.
In This Article
Best all-around: mindbodygreen postbiotic body lotion
As one user put it: "The body lotion is silky smooth and my skin feels hydrated well into the next day. A seriously dramatic improvement in my skin!" This is thanks to the high-quality master blend of cushiony butters and oils (shea butter, coconut oil, moringa seed oil, and oat oil) and deeply hydrating humectants (an organic aloe vera). Additionally, the potent antioxidants (coenzyme Q10 and a fruit complex) and biotic ingredients (an innovative pre- and postbiotic combo) nurture your skin's surface and microbiome. Combined, it creates a hydrating lotion that penetrates for lasting hydration and protects the epidermis for results you can see. A bonus: it's fragrance-free and formulated for sensitive skin.
postbiotic body lotion, mindbodygreen ($30)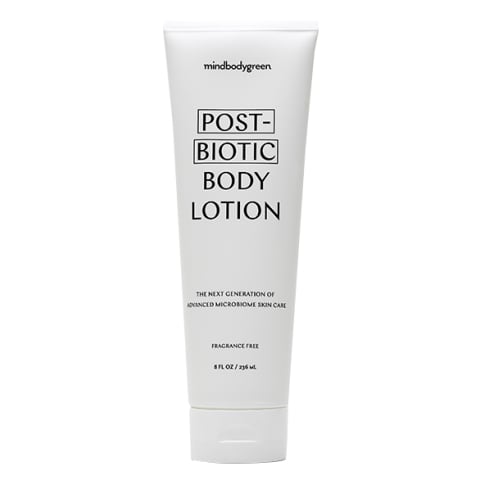 mindbodygreen
Best for firming: Juice Beauty Green Apple Firming Body Moisturizer
Just like the skin on your face loses elasticity and sags over time, so does your body. Now, the face is more susceptible to these changes (it's thinner after all), but the body does need some care and attention, too. This blend uses a combination of unique antioxidants that combat free radicals—or the things that damage collagen and elastin in the first place—as well as peptides for tone. The base is a blend of jojoba, shea butter, and sunflower seed oil to provide its smoothing texture.
Green Apple Firming Body Moisturizer, Juice Beauty ($20)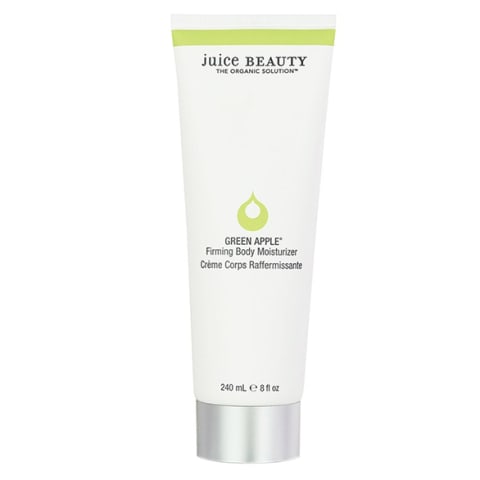 Juice Beauty
Best for mature skin: Osea Anti-Aging Body Balm
Here, coconut oil lends its famously hydrating slip and safflower seed, acai pulp, and babassu oils provide conditioning, balmy properties. But the healthy aging aspect is all due to the sea-derived ingredients that the brand is known for. The gigartina seaweed and alaria esculenta extracts tighten skin and even tone.
Anti-Aging Body Balm, Osea ($48)
Osea
Best brightening: Josie Maran Whipped Argan Pro Retinol Body Butter
This lovely whipped argan oil has an almost fluffy texture, which then sinks into skin, delivering the fatty acids and antioxidants from the argan oil. With it, it carries a pro-retinol pink algae and the antioxidant quercetin. The algae encourages skin cell turnover (much like retinol), making skin brighter and firmer with time. The quercetin protects the skin by neutralizing free radicals.
Whipped Argan Pro Retinol Body Butter, Josie Maran ($46)
Josie Maran
Best for sensitive skin: Weleda Unscented Body Lotion
This simple formula relieves tightness, itchiness, and irritation—common signs of sensitive skin—with its soothing blend. The pure coconut and jojoba oils comfort the skin, and the plant-derived squalane provides a gentle coating to protect the skin from environmental aggressors. Plus, it's fragrance-free—a skin care must for those with easily inflamed skin.
Unscented Body Lotion, Weleda ($12)
Weleda
Best soothing: Shea Moisture Pink Himalayan Salt Relaxing Body Cream
A skin-calming blend that's perfect for a nighttime slather. The plant-heavy cocktail consists of shea butter, coconut oil, mango seed butter, sunflower seed oil, and clary sage, an extract known for its calming properties. Who doesn't want to wake up to hydrated, supple skin?
Pink Himalayan Salt Relaxing Body Cream, Shea Moisture ($9)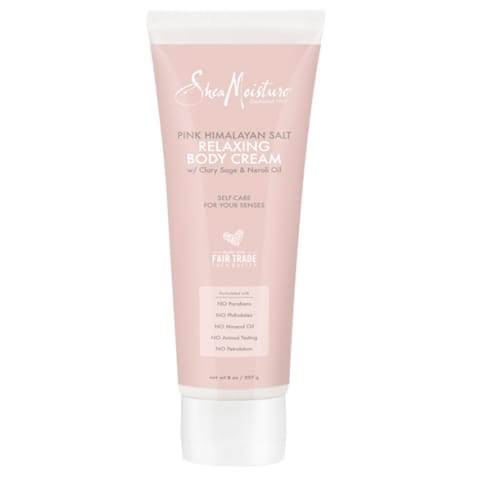 Shea Moisture
Best awakening: True Botanicals Nourishing Lotion
An elegant everyday option that uses rich butters and olive oil to feed the skin a variety of nutrients, like lipids, fatty acids, and antioxidants. Then it's topped with an essential oil blend that sparkles with citrus notes—you'll feel refreshed and ready to start the day with each use.
Nourishing Lotion, True Botanicals ($38)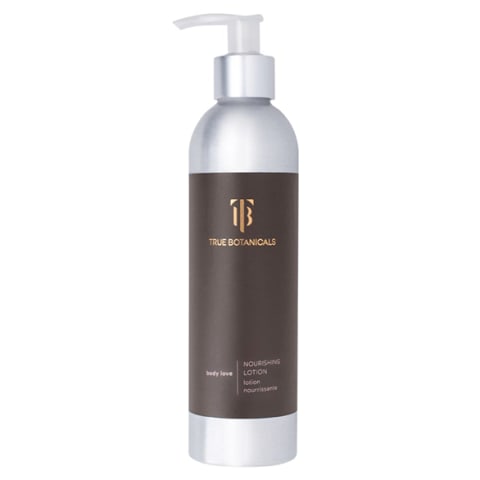 True Botanicals Nourishing Lotion
Most unique texture: Crabtree & Evelyn Velvet Body Melt
A transforming texture is always a delightful surprise: It starts out as a very thick cream and then melts into a lightweight oil when it hits your skin's natural body heat. A few of the highlights in this botanical mix: Rosehip seed oil has healthy aging properties, cottonseed oil is high in vitamin E, murumuru butter is rich but not greasy, and mallow flower helps your skin retain moisture naturally.
Velvet Body Melt, Crabtree & Evelyn ($35)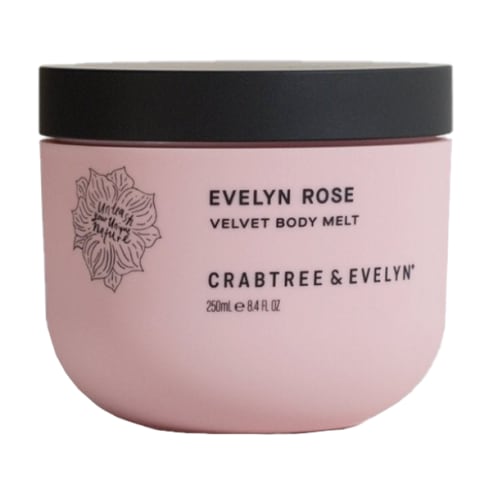 Crabtree & Evelyn
Best scent: BASD Body Lotion
This body lotion blend contains a neat formula of aloe, coconut, sunflower seed oil, and shea butter—providing a well-rounded combo of emollients, humectants, and occlusives. We love it for the trio of scents, which are an inviting sandalwood, peppy mint, and bright grapefruit. A fun bonus: This also has coffee extract, commonly used in body products to achieve a supple, smooth skin texture.
Body Lotion, BASD ($25)
BASD
mbg's review process
At mbg, high standards are earned—and there are no shortcuts. Our beauty editors stay up to date on the latest ingredient research and innovation. It's a dynamic, continuously evolving space, and it's important we look into the science so we can make informed choices about which formulas earn our stamp of approval (figuratively speaking).
Our high standards also come from testing products—many, many products. Our editors and writers rigorously test and research the products featured in our roundups to offer you the best, most informed recommendations. When we write reviews, you can trust we spend quality time with the formulas: We don't simply rave about products we've slathered on the back of our hand. We endorse products we've tried and loved.
Learn more about our testing process and clean beauty standards here.
Advertisement
This ad is displayed using third party content and we do not control its accessibility features.

Alexandra Engler
mbg Beauty Director
Alexandra Engler is the Beauty Director at mindbodygreen. She received her journalism degree from Marquette University, graduating first in the department. She has worked at many top publications and brands including Harper's Bazaar, Marie Claire, SELF, and Cosmopolitan; her byline has appeared in Esquire, Sports Illustrated, and Allure.com. In her current role, she covers all the latest trends and updates in the clean and natural beauty space, as well as travel, financial wellness, and parenting. She has reported on the intricacies of product formulations, the diversification of the beauty industry, and and in-depth look on how to treat acne from the inside, out (after a decade-long struggle with the skin condition herself). She lives in Brooklyn, New York.