The Best Holistic Nutrition Programs To Fit Your Personalized Needs

mbg Sustainability + Health Director
By Emma Loewe
mbg Sustainability + Health Director
Emma Loewe is the Senior Sustainability Editor at mindbodygreen and the author of "Return to Nature: The New Science of How Natural Landscapes Restore Us."

Expert review by
Lauren Torrisi-Gorra, M.S., RD
Registered Dietitian
Lauren Torrisi-Gorra, MS, RD is a registered dietitian, chef, and writer with a love of science and passion for helping people create life-long healthy habits. She has a bachelor's degree in Communication and Media Studies from Fordham University, a Grand Diplôme in Culinary Arts from the French Culinary Institute, and master's degree in Clinical Nutrition and Dietetics from New York University.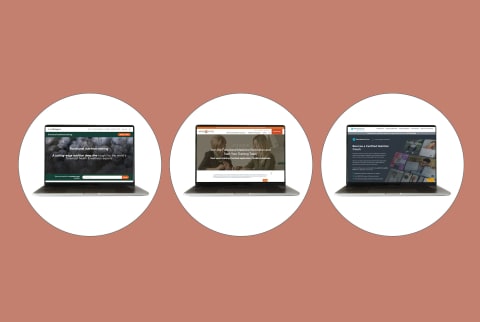 July 13, 2023
We carefully vet all products and services featured on mindbodygreen using our
commerce guidelines.
Our selections are never influenced by the commissions earned from our links.
The best online courses for holistic nutrition:
Holistic nutrition goes beyond calorie count and fatty acid structure to explore how foods make us feel—and how this varies from person to person based on genetic makeup and lived experience. If you want to learn more about this functional approach to food, enrolling in an online nutrition coaching program is a great first step.
Graduating from a holistic nutrition program will equip you to guide clients toward their individual food and lifestyle goals. You can work as a nutrition coach in a health clinic or employee corporate wellness program; integrate nutrition principles into your current practice; or open a new business seeing clients one-on-one.
The following five online nutrition courses all take a more holistic perspective on food choices and can set you up for a rewarding career helping others make the healthiest food choices for their unique bodies.
The best online courses for holistic nutrition of 2023:
Best for specialized learning: Dr. Sears Health Coach Certification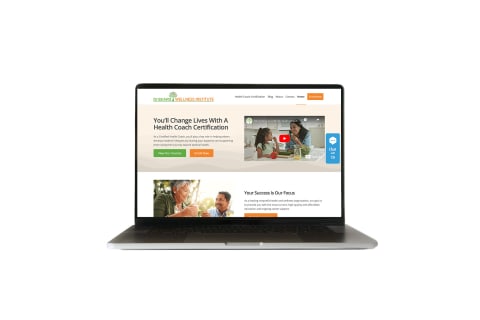 Image by Dr Sears / mbg creative
Dr. Sears Wellness Institute offers an online health coach program that teaches nutrition fundamentals. It features a flexible lesson plan that allows you to take classes at your own pace—a major plus for those with busy schedules. Expect to spend about eight to 10 hours a week on self-paced coursework.
One unique feature of the Dr. Sears program is students choose a particular specialty within health they want to pursue: Families, Pregnancy, or Adults & Seniors. Your chosen specialty will dictate what you learn in the program, which might feel limiting to some people who want a more well-rounded health overview. After six weeks, you can also choose to enroll in their 24-week Master Course, which trains you to become an NBHWC-Certified health coach.
You can graduate from this program in as little as six weeks, and it costs $975. New cohorts begin every month.
Best for holistic focus: mindbodygreen Functional Nutrition Training (FNT)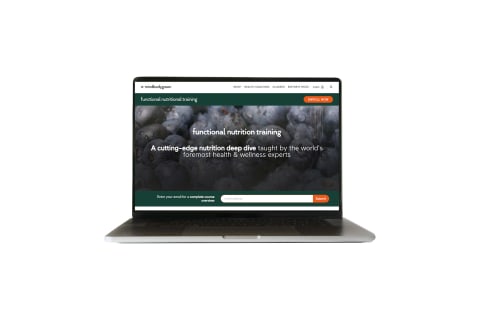 This cutting-edge nutrition program offers a deep dive into holistic nutrition and eating for longevity, taught by 20 leading experts in the functional health space. Over the course of the eight- to 10-week program, you'll learn about the keys to gut health from Vincent Pedre, M.D., the link between nutrition and brain health with Mark Hyman, M.D., how food impacts your hormones from Amy Shah, M.D., and much more.
The most comprehensive option on the list, when you sign up for FNT, you'll receive 30+ hours of online lessons and 660+ pages of in-depth study guides—all of which are yours to keep for life—for $2,499. You'll also get access to quarterly speaker series with registered dietitians and other nutrition experts in the field.
Best budget pick: Precision Nutrition (Level One)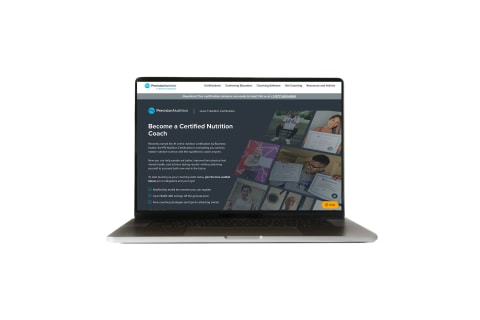 Image by Precision Nutrition/ mbg creative
While Precision Nutrition Level 1 training takes a less holistic approach than other options on this list, it gives a solid overview of nutrition science basics. When you sign up, you get all the materials for this virtual course upfront, making it easy to take at your own pace (though those who want a more interactive experience might find this limiting). The course is open to applicants twice a year, so the waitlist can be a bit lengthy.
It ladders up to more advanced programs like Precision Nutrition Level 2, an approved NBHWC program. This 20-week program costs $999 (one-time payment) or $119 per month over 12 months.
Best for self-paced learning: IIN Health Coach Training Program™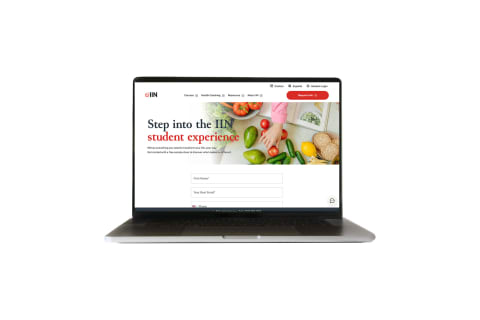 Image by IIN/ mbg creative
The Institute for Integrative Nutrition (IIN) is a trusted name in the health and nutrition coaching space, and over the years, they've expanded their course catalog to cover specific topics like emotional eating, gut health, detoxing, and more. Their Health Coach Training Program™ delves into the power of using food as medicine and how nutrition impacts mental and emotional health. It also zooms out to explore how factors like our relationships, friendships, and environment "feed" us and shape our health.
The course takes between six and 12 months to complete, and you can expect to spend five to eight hours a week on coursework (or 10 to 16 hours if you're hoping to complete it within six months). Along the way, you'll learn from leading holistic nutrition experts like Maya Feller, M.S., R.D., and Zach Bush, M.D. This longer-term program comes with a higher price tag of $5,995.
Best for auditory learning: Kresser Institute's Functional Nutrition Mastery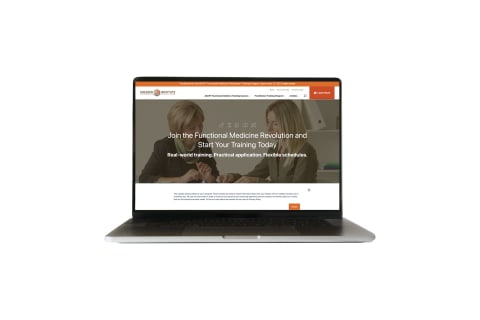 Image by Kresser Institute/ mbg creative
Created by Chris Kresser M.S., LAc, author of The Paleo Cure and Unconventional Medicine, this 40-hour Functional Nutrition Mastery course focuses on how to make diet changes that stick. It focuses on the Paleo diet, so it may not be as helpful for vegan or plant-based eaters. Once you sign up for this course, the Kresser team makes it very easy to absorb the information by providing written lesson plans and audio recordings you can listen to on the go.
You can take this flexible program at your own pace: If you commit to one hour a day, you'll finish it in six to eight weeks. If you prefer to take your time, spent two hours a week on it and you'll finish in 24 weeks. You'll have access to course materials for one year, and the program costs $1,995.
Comparing the best holistic nutrition programs
How we picked:
Cutting-edge curriculum: Most of these programs feature curriculums that go beyond nutrition basics and dive into the latest research on how to eat for your physiology, hormone health, and more.
Holistic focus: Many of these programs are taught by leading experts in holistic health who offer a person-first perspective on food and nutrition.
Accessibility: Every program on our list provides a flexible lesson plan that can be tailored to your schedule. They can be completed in as little as a few days or take as long as a few months, depending on how much time you'd like to dedicate to them each week.
Price: We chose programs at various price points, from 101 budget options to more advanced training that comes with a higher price tag.
FAQ
What's the difference between a nutrition coach and an RDN?

Registered Dietitian Nutritionists (RDN) go through more training than nutrition coaches. They need to take accredited bachelor's or master's programs, as well as pass a board exam and complete a minimum of 1,000 hours of supervised practice. Some choose to work more on the clinical side of food and can offer meal plans tailored to clients with particular diseases or medical concerns. Other RDNs choose to work in private practice, at schools, teach corporate wellness, or work in food service. Nutrition coaches work more on the lifestyle side of food, offering support and holding clients accountable to their nutrition goals.
Can you make money as a holistic nutritionist?

Yes, nutrition coaches can earn upward of $66,000 per year working in a health clinic, corporate office, or their own private practice.
How can I learn holistic nutrition?
The takeaway
You really are what you eat, and learning about holistic nutrition can help you use food to optimize your life and the lives of others. These five online trainings will give you the foundational nutrition knowledge you need to go on and make your mark in the burgeoning functional food space.