NBHWC Certification: What It Is & How To Get One For Health Coaching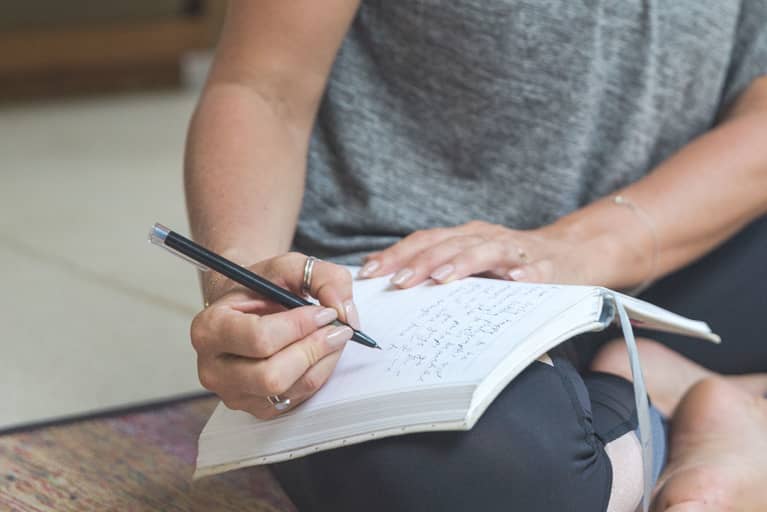 Our editors have independently chosen the products listed on this page. If you purchase something mentioned in this article, we may
earn a small commission
.
In a world continuously working to prioritize physical well-being and offer the necessary tools to change your life, the interest in becoming a health coach has seen a significant spike in recent years. But while you may be ready to lead yourself and others to a more well-rounded, healthier lifestyle, there are a wide array of coaching certifications you can choose from. This raises the question: Which is the best fit for you?
At the top of the list is the NBHWC certification, which has set the framework and standard for a high-level coaching program, created to train and prepare experts within the health and wellness field to support clients. Not sure if this particular course is right for you based on your background and goals? Here's everything you need to know before making your decision.
What does it mean to have an NBC-HWC credential?
NBC-HWC certification (National Board Certified Health & Wellness Coach) is a unique indicator of your skill set in the health coaching field. "The NBC-HWC credential represents training, education, and assessment that a health and wellness coach obtained in order to become board certified," explains NBHWC executive director Leigh-Ann Webster, NBC-HWC, CPT. Based on a job task analysis determining the key skills one must master before becoming a health coach, this program hones your competency within the field. Following the completion of your certification, you will be within the ranks of more than 6,500 qualified coaches in the industry.
Reviewed by the board, adhering to strict standards, this certification solidifies your credentials. An NBHWC certification can help sharpen your knowledge and skills, to better prepare you to offer comprehensive services to clients.
Why does NBC-HWC certification matter?
Sure, there are plenty of less rigorous health coaching options to consider instead, but the NBC-HWC certification offers your clients the knowledge that they're working with someone skilled and qualified, who has put in the hours. This can open up doors, helping you stand out among other coaches who don't have the same level of certification. From nursing to personal training to life coaching, NBHWC training helps take your skills to the next level.
Networking is vital to succeeding in any field, and an NBC-HWC certification provides access to a number of exclusive summits, conferences, mentorship programs, and webinars that can help keep you sharp and connect with others who share the same passion for health coaching.
So many coaching programs are limited to classroom-only learning, but NBHWC requires you to integrate your new skills into the real world in a functional course that prepares you for health coaching.
How do you get certified?
If you're ready to take the leap and become an NBHWC coach, there are a number of qualifying courses (110 approved programs, to be exact!) that you can take to earn your certification. Step one is determining which NBHWC-approved course will be the best fit. Check out their website to get a better sense of pricing, time expectations, and other important information.
Some courses require an associate degree or a certain amount of work experience in order to enroll, and you will be expected to complete coaching sessions throughout the program. Additionally, some programs require a substantial time commitment—anywhere from eight months to a year—while others require participants to take additional courses that are not directly related to health coaching or NBC-HWC certifications. So, it's important to take a look at each program to decide which is the best fit for your current financial standing and the amount of time you're prepared to dedicate.
After completing the course and sending in your coaching session log, you can expect to complete the process with a comprehensive exam on the material you've covered. The exam explores coaching structure, process, your knowledge on health and wellness, and ethical and legal situations you may be put in, to create a well-rounded understanding of health coaching before you enter the field. It sounds like a lot (and it is), but the work you put in will help set you up for success.
Who isn't a good fit for NBHWC?
As with any course, there are some people who will be a better fit for an NBC-HWC certification than others. If you're in search of a simple and singular path toward health coaching, you'll find that this program is significantly more hands-on and interactive than other options, so consider that before making the investment of both time and money. NBHWC prioritizes giving people real-life coaching experiences before they enter the field, and if you're going to embark on your journey with NBHWC, being prepared for what's to come will ensure you're making the right choice for your interests.
mindbodygreen's vision for our coaches.
Here at mbg, we're working to build a base of motivated and qualified health coaches to help better the lives of our readers and clients through their training. Our unique health coach certification (which is NBHWC approved!) ties in a holistic approach to wellness while offering real-world experience for those looking to become a well-rounded coach.
Through mbg's 20-week health coach certification program, you can expect 75 hours of instruction paired with feedback sessions and office hours to provide all the practice and information you need to become a highly effective coach. If you're a change-maker looking to better the lives of your clients by creating individualized programs that work, this coaching curriculum will be a great fit.
What our alumni and instructors have to say.
We've assembled a unique collection of the most inspiring and renowned individuals in health and wellness to serve on the mindbodygreen health coach certification faculty—here's what just a few of them have to say about the program:
"mindbodygreen's health coach certification is exactly what health care needs right now." —Frank Lipman, M.D., Functional Medicine Doctor
"What I love about the course that we're currently teaching with mindbodygreen is that all of the participants represent various industries. This creates a team with new insight and the science to support the effectiveness of the tools that are used within health and wellness coaching. Health coaching is all about empowering the client." —Katrina Watson, R.N., MSN, NBC-HWC, Certified Clinical Nurse Educator & Health and Wellness Coach
"I so enjoy collaborating with all the stellar health care practitioners on the mindbodygreen NBHWC certification program. We share well-vetted and updated evidence-backed scientific information, which offers quality learning for the students taking these courses. By sharing these educational modules, we are helping to enhance public health, learning about our mental and physical well-being beyond what we hear during a doctor visit." —Uma Naidoo, M.D., Harvard-Trained Nutritional Psychiatrist
The health coaching industry is growing and evolving—enabling even more knowledgeable, curious, and empathetic coaches to spread their well-being expertise to clients in need of guidance. In order to become the best in class, signing up for an NBHWC-certified program, like mbg's health coach certification, will prepare you with hands-on experience, through working with clients and receiving feedback to hone your skills and enter the field with confidence. If you're still unsure whether the certification is right for you or need more information, we've listed some important resources that may help make your decision:
Not only can becoming a health coach help enrich your life, but it can also grant you the opportunity to help others as they work to create a healthy and well-rounded lifestyle.