The Best Dating Apps For Introverts To Find A Connection Without Draining Their Social Battery
Commerce Writer
By Gaby Messino
Commerce Writer
Gaby Messino is a freelance journalist whose work has been published in Cosmopolitan, Men's Health, and numerous smaller blogs and newspapers.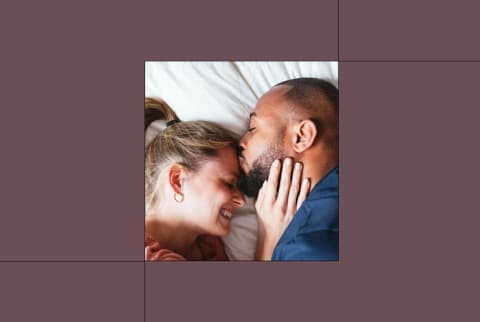 Last updated on May 19, 2023
Our editors have independently chosen the products listed on this page. If you purchase something mentioned in this article, we may
earn a small commission
.
The best dating apps for introverts:
Dating can be overwhelming for anyone, but introverts have the added challenge of social settings draining their energy. This amps up the difficulty of meeting new people—and makes it even harder to find that special someone. Instead of giving up on love (or lust), the best dating apps for introverts can ease the burden of making new connections.
How we picked:
Active User Base: You can't meet someone on an app if there isn't anyone to meet. We stuck with established dating apps with notable user bases to ensure you're not waiting for your next potential match to populate.
Variety: When looking for love, you want someone who shares your interests and values. Every app has a set audience, so find the one that aligns with what you want in a partner: romance, casual dating, or something in between.
Introvert-friendly: Endless swiping isn't alway the best option for introverts. We sought out unique algorithms that offer inventive ways to help you discover prospects beyond swiping for looks.
Experts & customer approval: We used a combination of expert recommendations, first hand experience, and reviews to curate the best selection of introverts.
Our picks for the best dating apps for introverts:
Advertisement
This ad is displayed using third party content and we do not control its accessibility features.
Advertisement
This ad is displayed using third party content and we do not control its accessibility features.
Advertisement
This ad is displayed using third party content and we do not control its accessibility features.
Advertisement
This ad is displayed using third party content and we do not control its accessibility features.
Comparing the best dating apps for introverts
| Product | Primary age demographic | Premium membership cost | App store rating | Compatibility |
| --- | --- | --- | --- | --- |
| eharmony | 30-49 | From $60/month | 4 | IOS; Android |
| Coffee Meets Bagel | 30-49 | From $15/month | 4.5 | IOS; Android |
| Match.com | 30-49 | From $46/month | 3.8 | IOS; Android |
| The League | 25-34 | From $300/month | 4.1 | IOS; Android |
| Yubo | 13-17 | From $10/week | 4.6 | IOS; Android |
| Lex | 18-30 | Free | 4.1 | IOS; Android |
| Heybaby | 20-50 | Free | 3.9 | IOS; Android |
| Tinder | 18-30 | From $20/month | 3.8 | IOS; Android |
What is an introvert?
Identifying as an introvert is all about where you get your energy from. Extroverts get their energy through being around and interacting with other people; introverts recharge and gain energy from spending time alone. This doesn't mean that introverts aren't social or don't enjoy going out around others, rather they need extra time processing experiences afterwards.
"Introverts can get overstimulated very easily just by being around people," says dating expert Silvy Khoucasian. "There's this experience of wanting to reserve that energy level."
Of course, not all introverts are the same. Experts have identified four main introversion types: social, thinking, anxious, and restrained. Each one impacts social interactions differently, which can impact the right dating app for you.
Understanding your introversion type will ensure you're finding the right way to connect with potential partners. It'll also help you better understand yourself and what you're looking for in a partner (whether short-term or long-term).
Social Introverts: Feels most comfortable in small groups and requires alone time to recharge, especially in relationships. Experts recommend online dating and suggest skipping the small talk by going to places they enjoy with potential partners.
Thinking Introverts: Thinks before speaking, which may come off as standoffish . When dating, experts say thinking introverts should be upfront about their introversion to ensure it doesn't come across as disinterest.
Anxious Introverts: Likely avoids social interactions with a quiet disposition that comes across as nervous. Experts suggest staying in your comfort zone and seeking out people vetted by close connections.
Restrained Introvert: Tend to be reserved around others with a more grounded energy. This reserved approach to love requires time to open up and should be shared with future partners.
Regardless of your introversion type, Khoucasian recommends that you take extra time to process things to ensure dating stays enjoyable.
Do introverts use dating apps?
The benefits of healthy relationships
Top tips for dating
Dating is a numbers game—and we fully believe the more you use apps and go on dates, the more comfortable you'll be. Below, find a few expert-backed ways to bring more success into your dating life:
Make sure your profile is in tip-top shape: "I have a client that just sent me a bunch of her profile screenshots, and I'm gonna go over them with her to really see like, is this profile really capturing the essence of this person as best as possible, right? Are the pictures really capturing the range of emotions that you're able to express?" says Khoucasian.
Meet as soon as possible: "When we meet a human in person, we develop a different kind of connection," life coach Alia Jamal explains.
Keep the first date quick: Chloe Carmichael says, "Your first date should never go for more than 90 minutes."
Take breaks: Lue says to be mindful of when you're tapped out on the apps, and not to wait until you feel super burnt out to take a break. Breaks can help bring you back with a fresh perspective and a new jolt of excitement.
Focus on the person as a whole: Jamal recommends focusing on what the person is looking for and what they offer as a whole, rather than immediately placing them into a specific category based on looks or their brief profile resume.
Dating & longevity
FAQ:
Where do introverts meet people?

Anywhere! Introverts can meet people on dating apps, at the grocery store, or even at work. Meeting people is less about finding the "best" place, and more about finding the place that is the best for you. If you are unsure where to start try the big three (Tinder, Bumble, Hinge), where there are tons of potential matches.
How do introverts start dating?

There is no right or wrong way to start dating, but a good first step is to download an app and make a profile. You can't meet people if you are not going to where the people are.
Is Bumble good for introverts?

While some women prefer Bumble because it gives them the freedom to message first and potentially avoid unwanted contact, it could be less enticing for introverts who do not want to make the first move.
Is dating harder for introverts?

It definitely can be! Social introverts may struggle to connect with people who crave constant attachment, while thinking introverts can come off as standoffish to potential partners. Anxious introverts may seem nervous, while restrained introverts tend to be guarded. These traits can all make it harder to connect—but it's definitely not impossible to date as an introvert. If dating seems hard, remember that the process can be tough for most people, including extroverts.
The takeaway
Dating comes with its own struggles for everyone, but there are a few simple steps that can help introverts enjoy it more. For starters, find an app that meets your specific needs, and one that you feel comfortable using. Most importantly, trust yourself throughout the process. And, once you're ready to meet someone in real life, try using these conversation starters from a dating coach to kickstart the connection.
What we changed:
4/26: We added additional FAQs to help introverts with additional questions they might have surrounding dating.
Meet The Experts
Gaby Messino
is a freelance journalist whose work has been published in Cosmopolitan, Men's Health, and numerous smaller blogs and newspapers.