6 Clay Masks That Combat Oily, Acne-Prone Skin & Won't Dry You Out
Contributing Health & Nutrition Editor
By Stephanie Eckelkamp
Contributing Health & Nutrition Editor
Stephanie Eckelkamp is a writer and editor who has been working for leading health publications for the past 10 years. She received her B.S. in journalism from Syracuse University with a minor in nutrition.
Medical review by
Keira Barr, M.D.
Board-certified dermatologist
Keira Barr is a dual board-certified dermatologist and founder of the Resilient Health Institute.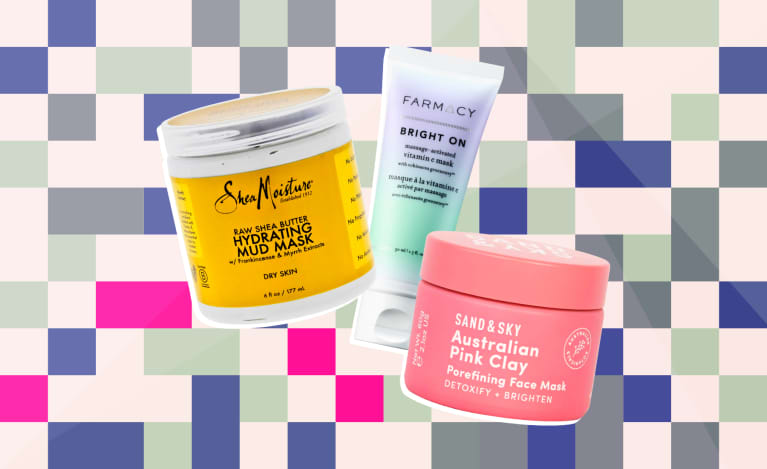 Our editors have independently chosen the products listed on this page. If you purchase something mentioned in this article, we may
earn a small commission
.
Last updated on November 25, 2019
Using clay to relieve a variety of skin-related maladies goes back thousands of years—and our love for this mineral-rich mud has never been stronger, with countless clay masks lining Sephora and CVS shelves claiming to suck pores clean, banish that oily sheen, and eliminate acne once and for all.
But what is it about clay that's so darn special, particularly for oily, acne-prone skin? Here, learn all about clay's skin-clarifying benefits, what other ingredients to look for in a clay mask to boost its effectiveness, and our top clay mask product picks.
How clay masks help combat acne and oily skin.
"At the most basic level, a clay mask works as an exfoliator for the skin. Once applied to the skin, which is best done after steaming or a hot shower so the pores have opened up, the mask dries, and when removed, it takes sebum, debris, and dead skin cells with it," says Lauren E. Adams, M.D., a dermatologist with White Plains Hospital Physician Associates who's board-certified in lifestyle medicine." In this way, these masks are helpful in cleaning out blackheads, making pores temporarily appear smaller, and decreasing oiliness of the skin."
It's important to note, though, that different types of clay may have somewhat different effects on the skin—and your personal skin sensitivity may dictate which type you seek out. "White kaolin clay is one of the mildest options because it is less absorbent than other clays. It provides gentle exfoliation while softening the skin and is a good option for those with sensitive skin or first-time clay mask users," says Dr. Adams. "Bentonite clay, on the other hand, is highly absorbent and ideal for oily and acne-prone skin. It has antibacterial properties as well."
In fact, one study on men and women with mild acne found that a mask of jojoba oil and bentonite clay—applied two or three times a week for six weeks—was effective at reducing the number of acne lesions by an average of 54 percent. However, due to the drying nature of bentonite clay, these masks aren't always suitable for people with dry skin (even if you have dry skin with acne) or a history of eczema, says Dr. Adams.
To prevent over-drying, proper application of a clay mask is also crucial, says Nichola Weir, holistic esthetician and founder of Pacific Touch NYC. "Remove the mask when it just starts to dry along the edges—don't let it dry fully," she says. "While the mask is still damp, your skin is able to absorb the minerals from it, but once it's hard, it's actually drawing moisture out of your skin."
Other ingredients to look for in clay masks.
Clay can be quite drying without other things to balance it out. So, whether you're making your own clay mask or purchasing one, "look for ingredients that pop moisture back into the skin like honey, yogurt, or a skin-loving oil," says Weir. "With acne, you'll want to look for oils high in linoleic acid such as sunflower oil or rosehip seed oil. A lot of acne sufferers are low in that acid, which ends up making the sebum thick and sticky."
Botanical extracts like green tea, chamomile, calendula, lavender, and turmeric are also great for their skin-soothing properties, says Dr. Adams, along with vitamins C and E, which are anti-inflammatory.
Now, onto six of the best clay masks on the market:
Roccoco Botanicals Sulfur Mask
A personal favorite of Weir's, this mask featuring kaolin and bentonite clays and kale-derived sulfur is formulated specifically for acne-prone skin. It's also ultra-gentle and contains soothing aloe and linoleic-acid-rich sunflower seed oil. "It's probably the first clay mask I've used where I haven't seen any redness or reactivity in sensitive skin," she says.
Buy online at Roccoco Botanicals ($43)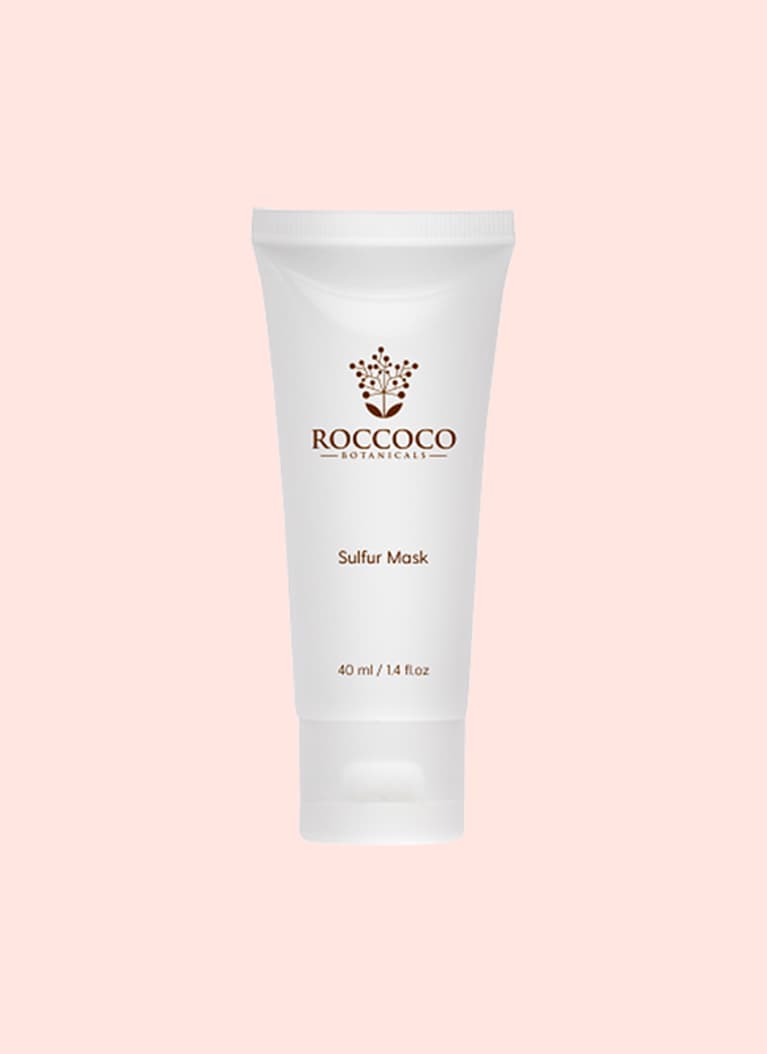 Sand & Sky Australian Pink Clay Mask
This Australian kaolin-clay-based mask contains powerful plants like aloe vera, mangosteen, rosemary extract, kelp, and pomegranate to draw impurities from the skin without overdrying. It's a great mask to use year-round but especially in cold, dry weather because it keeps the barrier intact.
Buy online at Sephora ($49)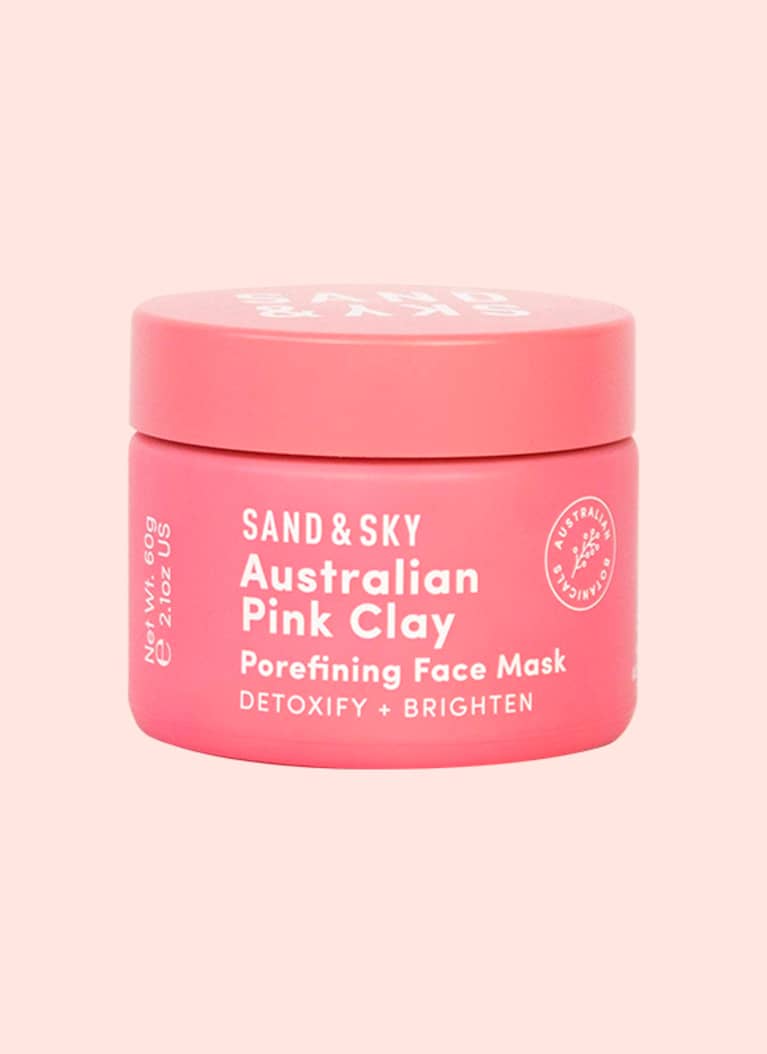 Farmacy Bright On Massage-Activated Vitamin C Mask
For skin with noticeable acne scars, this mask may finally help them fade away. In addition to pore-clearing kaolin and bentonite clay, ingredients like micro-encapsulated vitamin C (which changes colors when you spread it on!) and fruit-derived alpha-hydroxy acids (AHAs) help brighten and even skin tone by supporting cellular turnover. Aloe, sunflower seed oil, and antioxidant-rich botanicals like echinacea and blueberry leave skin hydrated and nourished.
Buy online at Amazon ($38)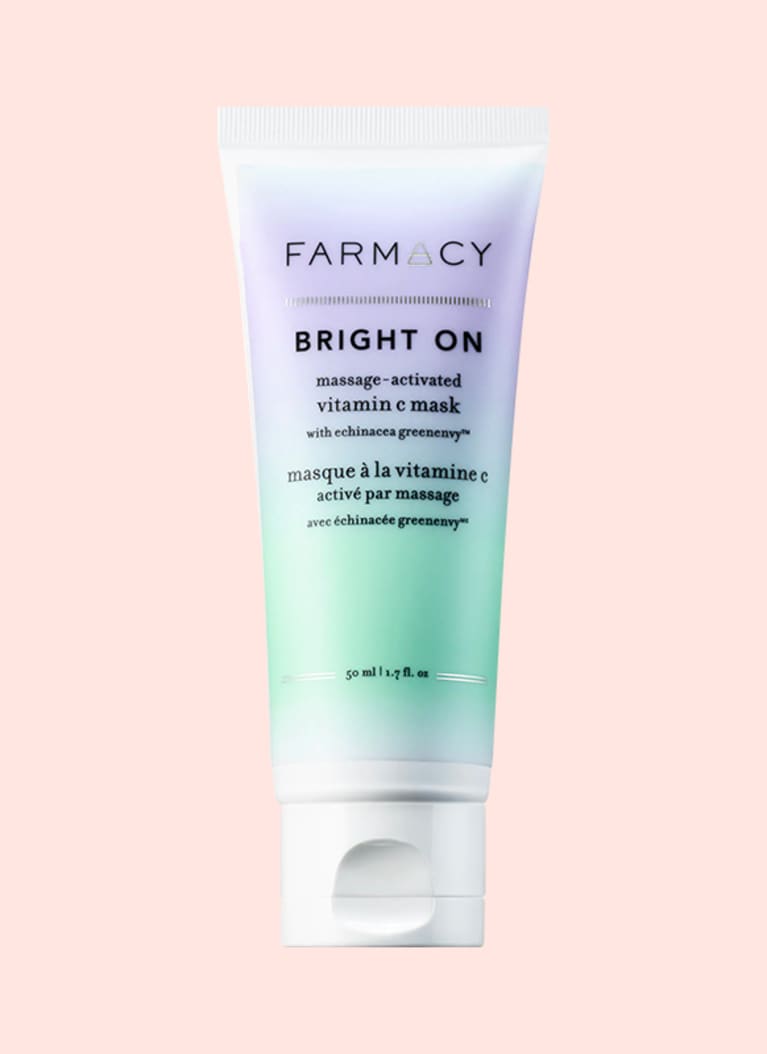 Origins Clear Improvement Charcoal Honey Mask to Purify and Nourish
This kaolin and bentonite clay mask gets an extra detoxifying punch from bamboo charcoal, which acts like a magnet to unclog pores, while caffeine brightens and tightens skin. But it's also hydrating and softening, thanks to the addition of two natural humectants, hyaluronic acid and wildflower honey.
Buy online at Sephora ($34)
Shea Moisture Raw Shea Butter Hydrating Mud Mask
Featuring shea butter, jojoba oil, rosehip seed oil, and avocado oil, this mask is incredibly rich and especially well-suited for drier skin types who still want to experience the clarifying benefits of kaolin and bentonite clay. Frankincense and myrrh extracts help soothe skin and fade scars.
Buy online at Amazon ($19.10)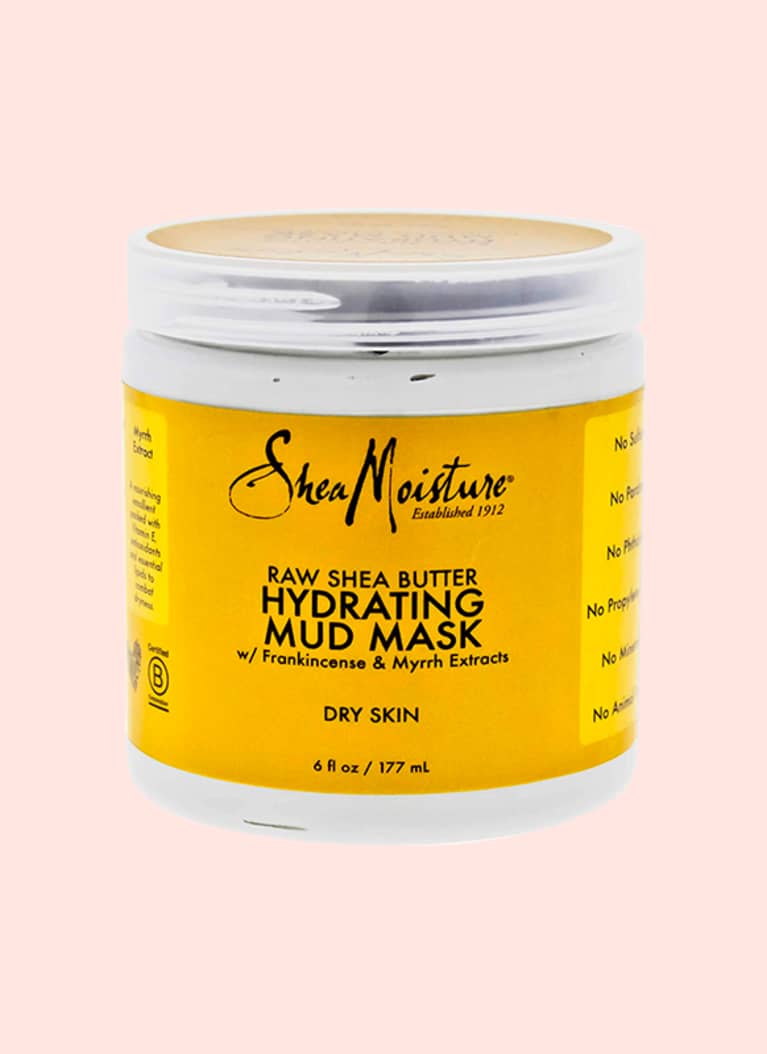 Burt's Bees Exfoliating Clay Mask
This mask features vitamin-C-rich Kakadu plum, which helps brighten and smooth skin as kaolin clay clarifies pores. Avocado oil and sunflower seed oil offer a dose of moisture while antioxidant-rich spirulina calms inflammation, and lactobacillus supports the skin's microbiome.
Buy online at Amazon ($15)