A Holistic Beauty Expert Shares Her (Ancient!) Secret For Flawless Skin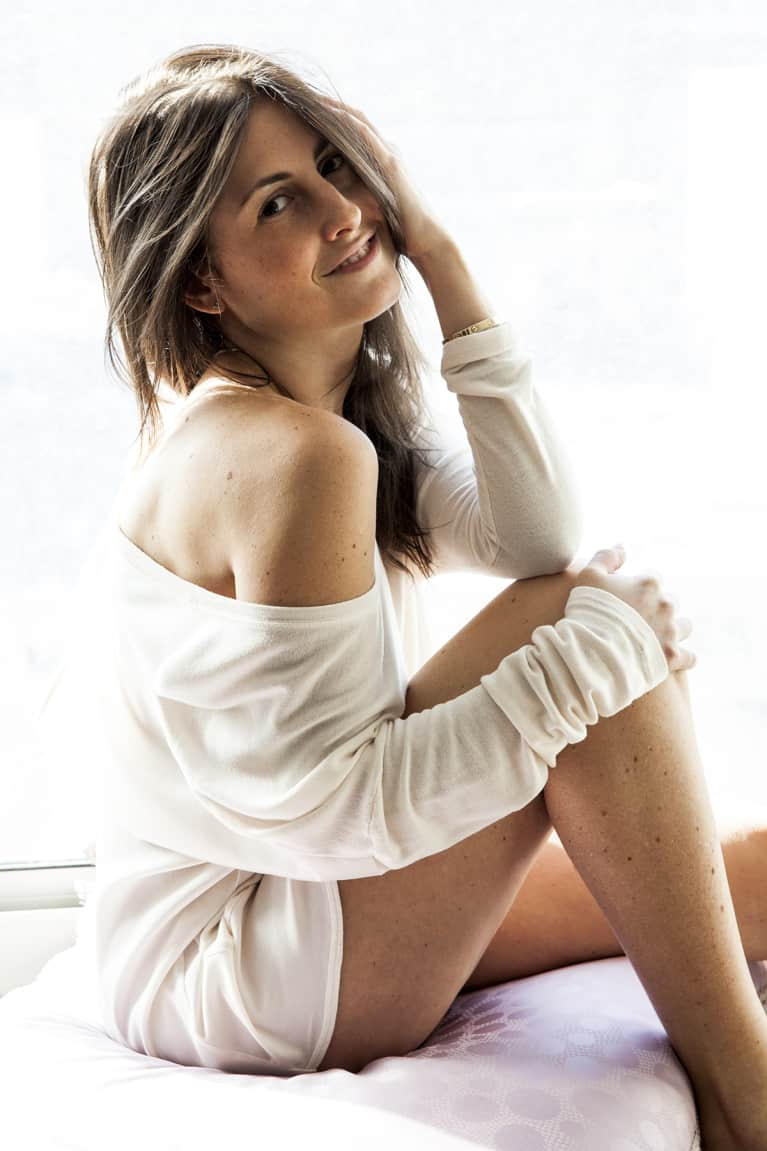 As the mastermind behind her eponymous line of cheekily-named body oils, Victorine Deych is as much about products as she is about the pleasure self-care rituals can bring. Here's how she stays glowing and grounded amidst the chaos that is New York City.
It all started when I was about 9 and my mom would give me a milk-and-honey bath on every Saturday evening after ballet class. I remember being confused about why typical kitchen ingredients were making their way into the bathroom, but she explained that it's equally important to nourish the outside of your body as the inside. (And if you eat it, why not bathe in it?)
Though my dreams were focused on fashion design, these early experiences of self-care led to journeys of discovery of all things that contributed to a beautiful self, inside and out. I learned one could create rituals that make you look, feel, and smell regal.
Here are the treasures that make their way into my daily and weekly rituals: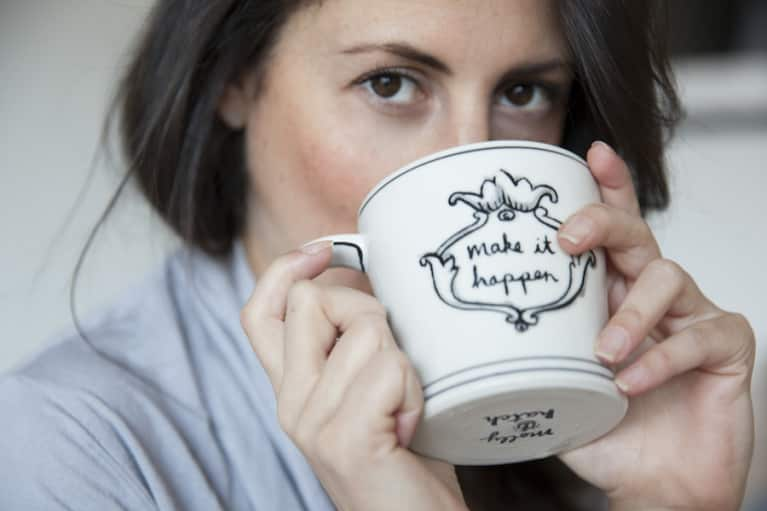 Life gets super busy, our mind runs in a million different directions a second, and lets face it: the last thing anyone wants to do first thing in the morning is slow down.
But doing exactly that and using very simple or homemade products has led to the most youthful skin of my life. We don't need injections in our 30s; my ritual takes a mere extra 15 minutes … worth it!
First, I do a quick meditation by practicing deep breathing on my floor pillow for 8 to 12 minutes. Then I brew a warm beverage of French-pressed "wild coffee," which is ground dandelion from Jamaica and is caffeine-free.
It's incredibly detoxifying for the body, and I find it to be great for digestion. After all, a healthy gut equals clear skin! I also add half a teaspoon of coconut oil to the coffee for the brain fuel I need.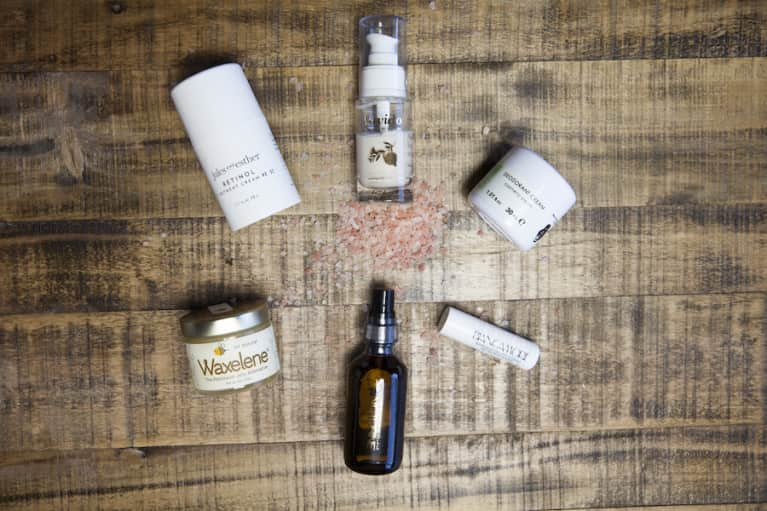 Post-shower, I use jules and esther's Cucumber Eye Gel, which I keep in the fridge, followed by lavido Eye Cream, their Moisturizing Facial Serum, and Waxelene for any dry spots. This stuff is my secret weapon against dry spots during winter months — so cheap and effective!
For deodorant, I use a cream made by a dear friend in Italy using the highest quality organic ingredients.
I love a clean, natural dewy look, so my RMS living luminizer, biancamore Buffalo Milk Lip Balm, and Lily Lolo Lip Gloss (it smells and tastes like chocolate while being free of toxins!) complete the routine.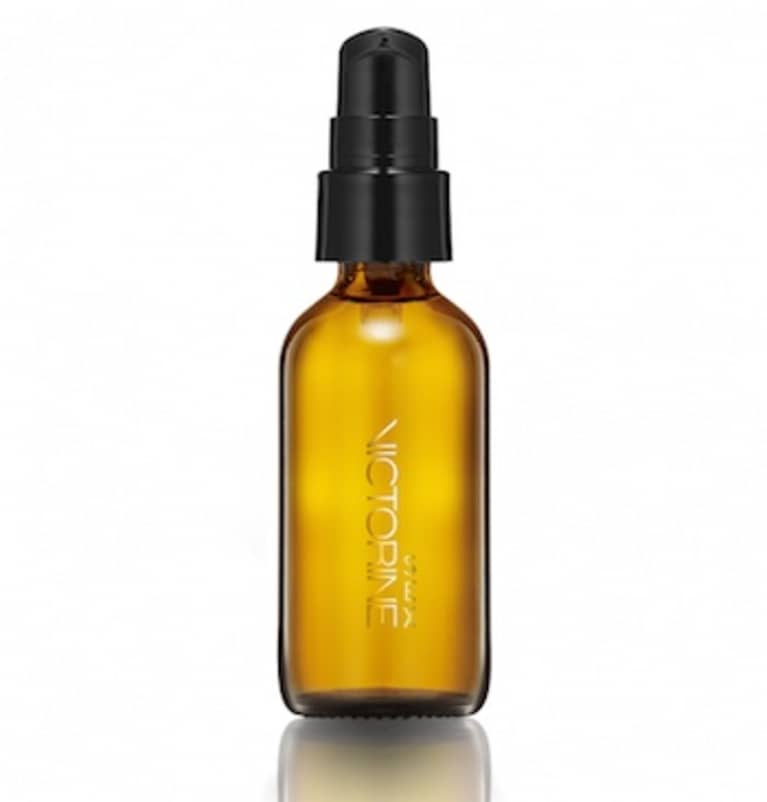 I think that if you smell good, you feel good, so I give myself a little aromatherapy temple massage that's invigorating and acts as a scent re-application.
Of course I use my Victorine oils for this, as well as all over my body after I shower and throughout the day. Depending on my mood, I'll use just one of the oils or mix them together for unique aromatherapy benefits.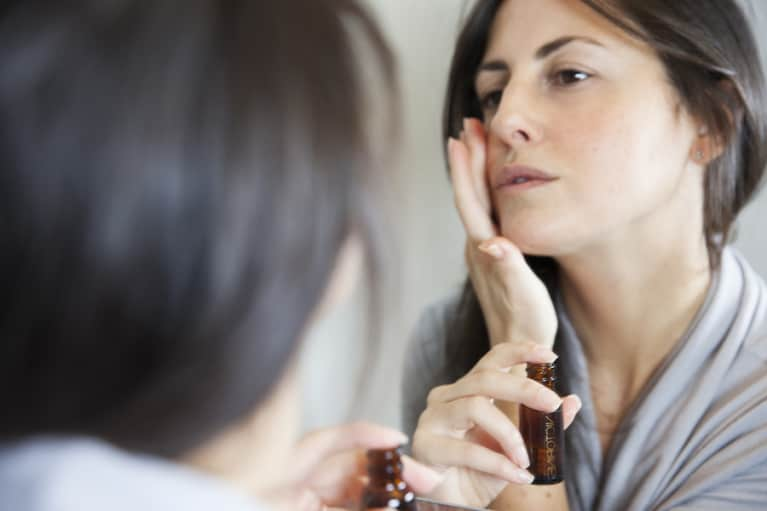 This ritual is even more crucial than my morning routine.
An active lifestyle exposes the skin to endless toxins, so as soon as I return home for the night, I cleanse and massage my face with oil to boost circulation and get the skin ready for what I call an overnight detox.
Other than some moisture for any winter dry spots, I prefer to keep the skin bare overnight so my pores are free to breathe.
Since I feel calming your mind and body are factors in maintaining beautiful skin, I brew a cup of chamomile tea, read one of my personal mantras, and cozy up on silk pillowcases to give my face an added buffer against wrinkling.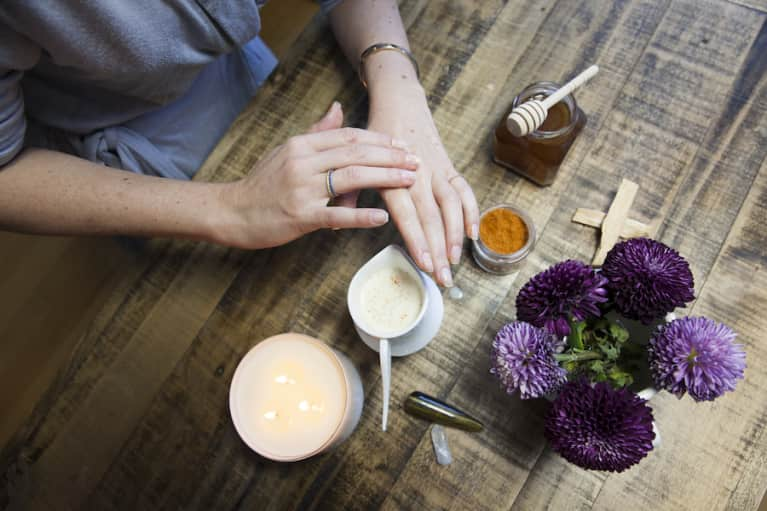 This luxury dates back to the queens of ancient times, costs almost nothing, and all the ingredients are probably already in your kitchen!
My Cayenne Pepper DIY mask makes my skin flawless in a way nothing I've ever used before does. Here are the steps:
Blend a shot glass of milk with a half-teaspoon of honey and a pinch of cayenne pepper.
Stir well, and apply all over the face, avoiding any contact with your eyes.
Lie down and allow the mixture to dry for up to 20 to 30 minutes.
Wash off and glow!
Voilà! The benefits are increased circulation and boosted skin renewal — to name a few.